Who is our new PhD graduate Eka Jeladze?
On 16th of March Eka Jeladze defended her doctoral dissertation, in which she explored the schools in development into smart, digitally enhanced learning ecosystems.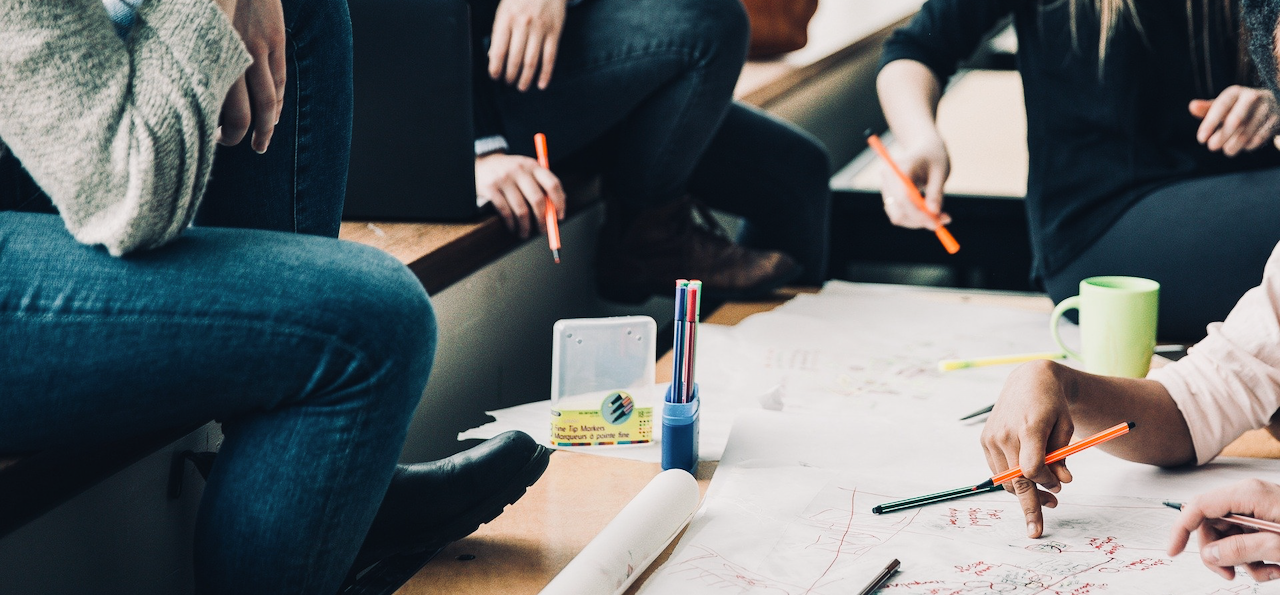 What was your PhD research about?
My thesis investigated the factors that develop schools into the smart digital ecosystems. In the dynamic and technology driven environment it is important to study how technology mediates an innovative learning environment at schools, what are the challenges the schools face. There's a lack of systemic understanding of how schools self-organize to change its structures (on an individual student/teacher, classroom, school levels) and be better suited to the external environment. For this purpose, the study attempted to construct understanding how digitally enhanced schools organize structures and underlying processes in order to use external opportunities and respond to the requirements of the changing world, how the multiple levels of classroom, school and external environment interact for the changes.
The study claims to support schools to be aligned and be responsive to the requirements of the technology-driven environment. It also enriches the insights of the schools' developmental programs – how to develop them into the digitally enhanced learning ecosystem.
Why did you choose this topic?
I believe that technology can bring a beneficial change to school settings in terms of improving teaching and learning practices and can eventually bring the societal good. I worked on technology integration into the school education, managing a program on the national level in Georgia. The program focused on enhancing in-service teachers' technology skills and promoting technology use in the teaching process. During my work and from the perspective of where I stand now, I believe that the scattered nature of the events/projects and the ignorance of school-level self-organization factors created barriers for success in the process. It became my personal motivation to study in-depth those barriers or challenges. Therefore, I wanted to understand the complex phenomena of implementing digital teaching and learning on the school level, develop the causal relationship between the components of the phenomena, and test new ideas. 
How do you use the knowledge you got from the studies?
Currently I work for the National Assessment and Examination Center (NAEC) that is the agency under the Ministry of Education, Science, Sports and Culture of Georgia. I am a project manager that aims to implement census-based and diagnostic e-assessment for the public schools of Georgia. The goal of assessment is to diagnose students' achievements towards the national curriculum in 4th, 6th and 10th grades. About 150 000 students of 4th, 6th and 10th grades will be assessed in literacy and numeracy every year. Students, their teachers, parents, corresponding schools and educational authorities will receive the automated e-reports on the assessment results, in order to support data-driven decision-making processes on individual, classroom, school and national level. The assessment will be designed, delivered and analysed in a digital format.
I could not say that my current work is directly connected to my research work. However, the model of self-organization in the smart digitally enhanced learning ecosystem, that was developed in my thesis, has already been used in two projects. Digital Turn Georgia is an Estonian-Georgian collaboration project. It aims to support schools in scaling up participatory and data-driven decision-making and new digital teaching methods. The model of self-organization was introduced to the participant school teams as an instrument for developing the digital strategy. Later on, the research instrument was developed based on the model. The model was also used in an Estonian study to analyse the data from 423 schools (81% of schools in Estonia) collected through the Digital Mirror tool.
What did you learn the most about yourself during the studies?
I could not say there was surprises that I found about myself. Though, I can say that I developed my skills how to cope with overwhelming tasks, especially when working on the papers. I think I learnt what works the best for me; how to be more efficient and disciplined learner. These strategies are quite simple. For example: get up early in the morning with a clear plan what to work on during the 3 – 4 early morning hours; take small breaks as soon as you feel overwhelmed; award yourself (e.g. with a bar of favourite chocolate, watching the favourite TV series and etc) for being productive and accomplish tasks.
How do you describe Estonia/Tallinn University from a PhD student's perspective?
Tallinn University provides many resources to PhD students, that other students for example in Georgia would not have access to: funding for the conferences, mobility grants, involvement in the EU level projects, and etc. At the same time I would say that Estonian culture is quite different from my country. I needed some time to cope with the individualistic culture. It is opposite to the collectivist culture where I am from. It is opportunity to re-evaluate your own culture and broaden the worldview. 
I thank HTK(Centre for Educational Technology) – my home office in Tallinn University. And especially Kairit for her soothing smiles, and for always finding solutions in the most peaceful and calm ways. I would also like to send special thanks to my supervisor – Kai Pata who supported me in all the troubles I encountered while working on the research, for providing me with timely recommendations and ideas to build on. Also, Mart for always bringing new information and project ideas to widen my knowledge of the field; Tobias for being so friendly and breaking the stereotypes about the "professor" in the most positive sense of these words; Vladimir for nice friendly chats when it was so much needed. My special thanks goes to James who was always a great friend ready to help in all troubles.
What were the hobbies that took your mind off work?
Yoga classes were definitely my favourite activity. It helps me to freshen my mind, and keep myself physically active. But the most important hobby was spending time with my friends in Estonia. I was so lucky to make connections with similarly minded people, sharing professional challenges and emotional state with them. These people made a valuable contribution to my life. I would like to thank Adolfo, Ana, Chus, Gerti, Luis, Milena, Pankaj and Shashi – they were my family in Estonia. I thank them for their patience and willingness to support me, for the unforgettable moments they created in my life. Also, I would like to thank my exceptional Estonian friend Stella. She brought so many laughs into my Estonian life with her amazing sense of humor.
What would you say to people who hesitate to start PhD?
PhD is full of ups and downs, frustrations, hesitations, but also joys for the discoveries and accomplishments. This is an opportunity to develop personal and professional skills and so much more. It is worth of trying!