Tallinn University Rector's Election
Tallinn University elects a new rector for the period of May 15, 2021 – May 14, 2026.
Candidates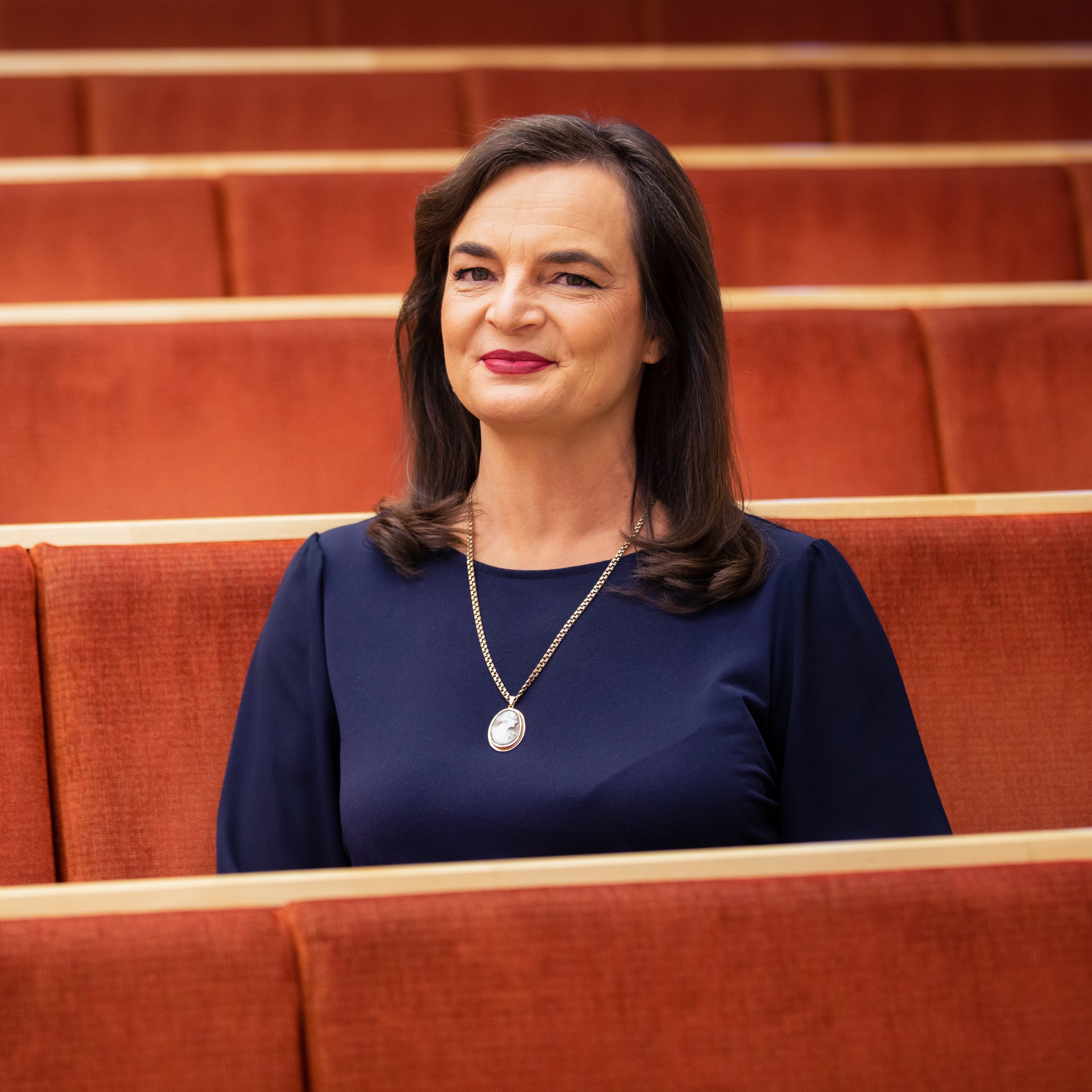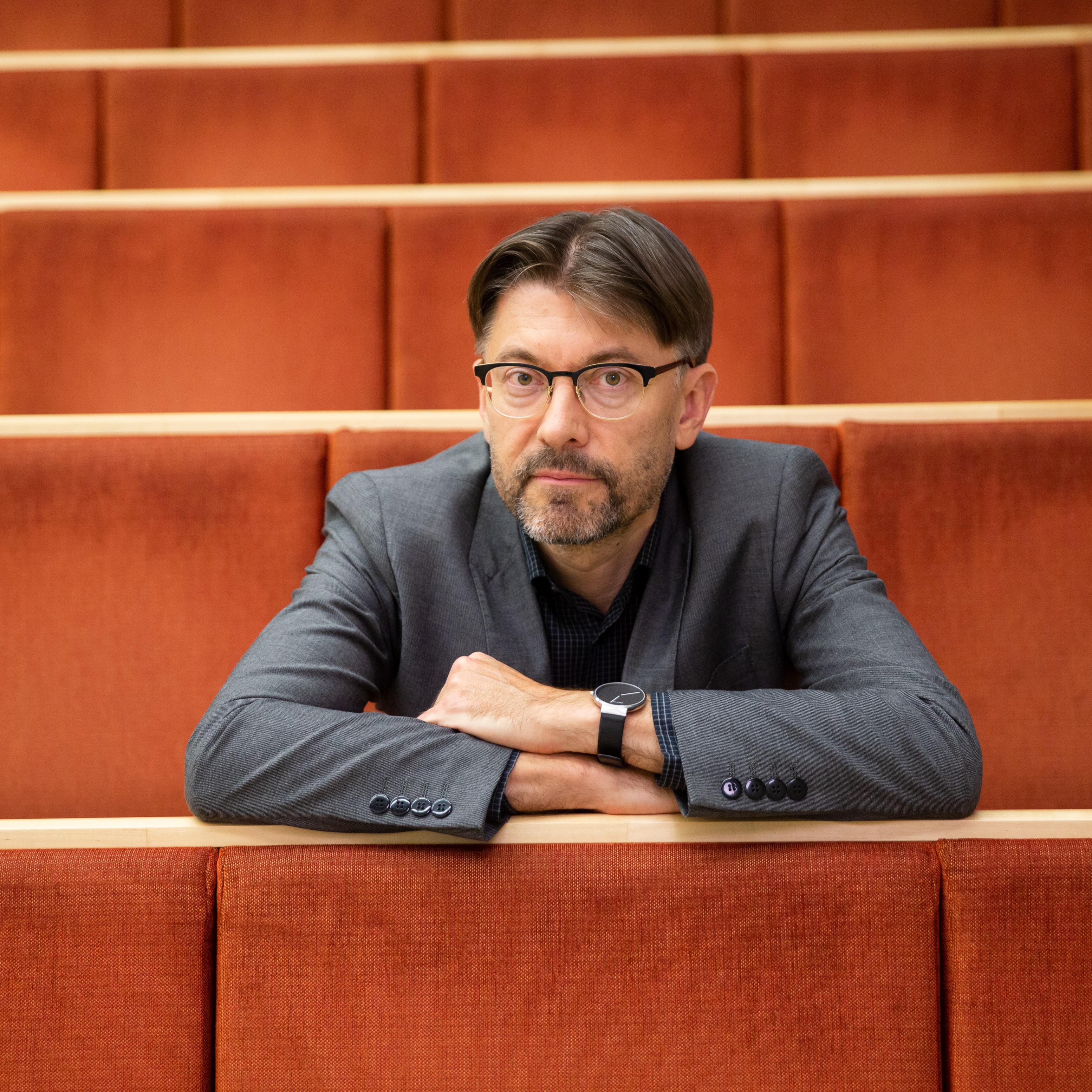 Upcoming events

Public debate
27 January 2021, 1 pm
The debate can be watched via Zoom, Tallinn University Facebook and YouTube. Later on, the recording of the show will be available here, on the rector's election homepage and on our YouTube channel. The audio of the recording can be listened as a podcast from our SoundCloud channel.
The debate will have simultaneous interpretation into English.
---
Occurred events
University's debate
20 January 2021, 4 pm
Moderators of the debate are Katrin Saks and Mart Soonik.
The debate can be watched via Zoom, Tallinn University Facebook and YouTube. Later on, the recording of the show will be available here, on the rector's election homepage and on our YouTube channel. The audio of the recording can be listened as a podcast from our SoundCloud channel.
The debate will have simultaneous interpretation into English.
Katrin Niglas in "Expert on Air"
13 January 2021, 4 pm
Candidate Katrin Niglas will visit Tallinn University's live show "Expert on Air. We will talk about her previous work, views on university's future and leading and on higher education in general. And maybe, just maybe we also hear what else is there in Katrin's life next to academia that brings colour to her everyday life. The host of the show is Mart Soonik.
The show can be watched via Zoom, Tallinn University Facebook and YouTube. Later on, the recording of the show will be available here, on the rector's election homepage and on our YouTube channel. The audio of the recording can be listened as a podcast from our SoundCloud channel.
The show will have simultaneous interpretation into English.
Tõnu Viik in "Expert on Air"
6 January 2021, 4 pm
Candidate Tõnu Viik will visit Tallinn University's live show "Expert on Air. We will talk about his previous work, views on university's future and leading and on higher education in general. And maybe, just maybe we also hear what else is there in Tõnu's life next to academia that brings colour to his everyday life. The host of the show is Katrin Saks.
The show can be watched via Zoom, Tallinn University Facebook and YouTube. Later on, the recording of the show will be available here, on the rector's election homepage and on our YouTube channel. The audio of the recording can be listened as a podcast from our SoundCloud channel.
The show will have simultaneous interpretation into English.
Students' debate with rector candidates
2 December, 6 pm
In order for all students of Tallinn University to be sure whether students and their doings are important to the rector candidates, the first debate of the rector candidates took place on 2 December at 6 pm, with a focus on students.
The conversation was moderated by Johanna Viik, the head of the Student Union.
The debate was broadcasted live and it had simultaneous translation into English.
Watch the broadcast:
What advice would you give to your younger self, who just started as a student at the university?
---
If elected, what kind of rector do you want to be remembered for?
Katrin Niglas
Above all, I want to do my best to be known and thought of as a guide who does not make big words or empty promises, but who listens and integrates what is heard into the whole picture of our university's development. I also want to be known as someone who notices and encourages bold ideas and finds solutions. To be out in front of the university for the work and for our community.
I do not want to be remembered as a rector who carried out one great revolution, reform or achievement, but that me being a rector will be remembered as a mild repository of memories of "our feeling" that everyone will happily visit again and again in their thoughts.
Tõnu Viik
I am hoping that instead of remembering, people still want to stay in touch and cooperate with me
on a daily basis after becoming a rector. But I would say where the university could get to in the next couple of years:
Under the leadership of the School of Educational Sciences, we have been able to orient and shape the quality of teaching on a research-based basis, so that studying at Tallinn University really becomes a life-changing experience. Our alumni want to come back to our university to keep on learning here. In addition, we have found a good way to combine the teaching of the 21st century self-management and social skills with the teaching of profession

Under the leadership of the School of Digital Technologies and the Baltic Film, Media and Arts School, we have made a digital revolution in our learning and knowledge transfer to society. We are able to communicate our results on various media platforms and we are an example to other universities with these solutions.
The university's management is more inclusive and empowering. We have found a format for generating broad-based ideas at the university management level. In addition to the participation of the students in governing bodies, we have also found a number of other ways to involve them in the management of the university.
We have combined academic demands and a caring attitude towards our employees. The spiritual atmosphere is therefore better.
The reputation and image of the university are both better. Tallinn University is the promoter of intelligent lifestyle in our focus areas, visible to everyone and credible to the public. We contribute and make the Estonian way of life more knowledge-based.
- The economic basis of the university is wider and more diverse. We have a well-functioning strategy to increase revenue through research funding, English-based programme tuitions, public operating grants, knowledge transfer and business cooperation.
I would also like to point out one thing that I do not think needs to be done over the next five years: top-down administrative reform. University is a type of organisation where nothing works if people do not understand the meaning of the matter and do not contribute.
---
 How would you rate the university, including the atmosphere in its institutes?
Tõnu Viik
Atmosphere has a significant impact on our mental health, and mental health in turn has a big impact on professional abilities and personal well-being. That said, I'd add that the unity of the university shouldn't mean some sort of mandatory patriotism or one opinion and one opinion only on every issue. Nor does it have to mean an administration bringing conformity to everyone and everything. The autonomy and academic freedom of our units are important. 
In a positive sense, unity should mean a situation where differences enrich one another. Sometimes it's a matter of communication culture; other times it's a matter of leadership style. Inclusive and empowering management has the potential to improve the atmosphere in a place. Up to a point, of course, because a lot of the pressure we face, like project-based research funding, comes from outside and is beyond our control.
Perhaps the biggest contributor to what the place feels like is people being exhausted and overworked and not having enough time.
Over the last few decades the workload of employees at Estonian universities has constantly increased as more and more tasks have been assigned to them. We've made these tasks universal criteria for all of us, and being overburdened has become a prerequisite for moving up the career ladder. Perhaps in this context it'd make sense to balance the growth in academic demand with caring and noticing more what employees are doing well.
Katrin Niglas
I've been studying and working at Tallinn University for more than 30 years and couldn't dream of a friendlier or more supportive
team! That doesn't mean I've never had disagreements with colleagues or noticed and occasionally had to resolve conflicts between people. We aren't programmable robots, but people with a wide range of beliefs, experiences and personalities – diversity enriches! 
I try to remember old maxims like "What goes around comes around" and "Do unto others as you would have them do unto you". That's my first piece of advice to anyone who perhaps doesn't feel that great around their closest colleagues. The second step is to talk about your problems. We're working to increase opportunities to get support from psychologists, including on topics like equal treatment. I hope discussions over good practice and reaching agreements on them across the university will help us improve the atmosphere here even more. 
Sometimes we do have to admit that despite our best efforts we can't fit the differences between us together into a functioning whole, and then it's up to the leader to find a solution. I know from my own experience that a solution whereby someone leaves their current work community can be implemented in a respectful way, and in the end everyone benefits from it.
But we needn't worry too much – job satisfaction questionnaires have shown year after year that we're happy with our jobs and proud to be working at the university.
What steps are you taking so that every student could seriously say "I am Tallinn University!"?
Katrin Niglas
I believe that saying this is made serious by an excited and positive sense of belonging and commitment - a feeling that I am proud of my university! My first step is simple - to set an example, to speak appreciatively about the progress of the university to all members of the university family. And as well as to all other contemporaries, to speak in such a way that positivity in the background would be noticeable.
Standing for a more empathetic approach to teaching, which I have written in my precious reflection, will certainly help to strengthen the understanding that I, as a student and later as an alumnus, am shaping the university, its learning process and its reputation.
I understand that times and circumstances make it difficult for many students to engage in everyday extracurricular activities. But what matters is not quantity, but quality! It is very important that the events that bring our traditions and membership together continue to create an image of a bold and fervent youthful university. Then the word will also spread and more students will want to take part of these moments that occur here.
We need more grassroots practices where all members of the university can contribute as much as they can. At the students' debate, I promised to launch a campaign to collect donations from alumni to support the events organised by the Student Union. Here, I expect thoughts and ideas from students themselves regarding possible action plan.
Secondly, I am planning to launch an agreement on good practices in sustainable development, in which each participant is a leader of at least one good activity to promote and develop sustainability. This way, we support the emergence of communities and encourage the sharing of experience based progress and new knowledge. Thirdly, we allow ourselves to be inspired by the experience of others in order to follow good practices more widely step by step.
 
Tõnu Viik
Every day, I walk past the slogan on the Silva building's mirror, that says "I am Tallinn University!". As I read this, I have thought that the phrase "I am" is sometimes used to express solidarity with someone who has been attacked. "Je suis Charlie" or "Ich bin ein Berliner" are precisely this kind of verbal political demonstration. If our university were to be attacked, we would be proud to have people who would dare to say "I am Tallinn University".
Then again, we do not want to read this phrase in the absolutist sense of l'état c'est moi said by the rector, but we want people to be identified with the university themselves. In other words, "I am Tallinn University", because "you are", and "they are". So this association called Tallinn University is formed from the participation and contribution of all of us. Of course, it is not 100% healthy to identify oneself with any institution in a spiritual sense, but our cooperation should be spiritually enriching and enjoyable. Then you can be proud of this community.
With this in mind, the phrase refers to students' active contribution: active participation in university life, taking responsibility for the quality of education provided here, courage to guide the seminar and lecture, co-thinking, expressing opinions, giving feedback, supporting other students in everything, demanding involvement and participation in university's decision making. Lecturers and leaders of the university on the other hand must notice, acknowledge and support such activity. This way, the students' initiatives and feedback would bring along actual changes. That the involvement of students in management is not formality, that students are seen as colleagues and not as a source of income or raw material for the educational process.
 
---
Sustainability 
---
How should we organise studies in the future? 
Tõnu Viik
It is likely that learning and its organisation, or at least society's expectations of it, will change faster in the future. Such a life cycle, where we learn a speciality and then work on that field for the rest of our lives is more and more objectively rare and subjectively less like to make a practice of. Instead, people switch their field of work many times and keep (re)educating themselves throughout their lives.
Employers say that, in addition to professional knowledge, employees should have better social competencies and self-management skills, including a broad horizon, general critical thinking and analysis skills, learning, self-regulation, stress tolerance and so on. In connection with this goal, the national vision documents suggest T-shaped or TT-shaped skills profile, in which a large amount of broader knowledge and skills are added to in-depth expertise in one or even two areas. The various components of lifelong learning are already being offered and will be offered more and more in the future, nationally and via digital channels from the other side of the border as well.
This is the context we need to take into account when organising studies at the university. We need to think about at least three aspects of our study organisation:
1. What does the implementation of flexible and individual study paths in the university mean and how does it relate to the implementation of today's curricula?
2. Whether we can, and if so, how to integrate not only professional knowledge but also the acquisition of social and self-management skills to present curricula?
3. How to make digital learning platforms and tools work effectively for us. This means, on the one hand, the ability of teachers to carry out e-learning and integrated learning, and, on the other hand, working with students who work alongside their studies or whose ability to manage themselves and their time needs support.
Katrin Niglas
First and foremost, as a university we have to take innovative steps to develop the learning environment. The key question here is the university's ability to inspire today's and tomorrow's students to find inner motivation within to study.
The younger generation is often described as digital natives, motivated by high-quality digital solutions and learning resources. Yes, we really can't do without those digital tools, but it is even more important to keep in mind the substantive "turns'' in the basic principles when organising studies.
MEANINGFULNESS: Competence is not so much supported by the acquisition of ready-made knowledge, as by the learner's meaningfulness and connection to vital issues, as well as the provision of an analytical, knowledge-creating and integrative learning process - I have also called it the principle of knowledge-based creativity.
AUTONOMY: Let dictating and controlling teaching quickly sink into oblivion - an empathetic teacher is an activator and supporter who creates a framework and provides challenges, discusses and values ​​two-way feedback to the process.
COOPERATION: Learner autonomy does not mean an individualistic process of achievement and learning - the jobs of the future increasingly require skilled coping in a collaborative model. When organising studies, we cannot ignore the development of this skill.
If we follow these principles, in the future we will have taken a large part of our studies outside the university walls, closer to real life. The spatial environment of the university itself has changed its face: instead of large lecture halls, there are more cozy seminar rooms and various laboratories that open discussions in smaller (work) groups. Only master class lectures are given only at the university - the material of the lectures with repeated content is available to the student at a high pedagogical level and on various digital platforms as accessible learning (video) material.
 
---
Times of crises and what kind of effect they bring to the world
---
What is the greatest strength of Tallinn University?
Katrin Niglas
We have set ourselves ambitious goals and created an environment that supports the achievements of these goals. By the environment, I mean above all that we are flexible and dynamic, we have a low hierarchy and a culture of cooperation. We are rapidly evolving and open to new ways of thinking, including new ways of thinking about university life and issues regarding society.
This is the main reason why we are noticed, why we want to come to study and do science or creative work, not only from Estonia, but from all around the world. Whatever political winds try to bend universities, I cannot imagine a truly high-level university without international reach and membership. A strong and diverse membership makes it possible to bring large-scale and reputable research grants to the university and thus pave the way for international excellence.
As Vice-Rector for Research, I know that Tallinn University is well known for its international reputation for our outstanding conference service. We stand up for the stalemate caused by the crisis - the world of science cannot function without a forum for direct sharing of ideas and knowledge - we offer flexible, fast and smart (including hybrid and digital) solutions to maintain this forum!
 
---
Tõnu Viik
The strength of a manufacturing company can be found in the ratio of how good the production is and how cheap the production is. In this case of university, such thinking cannot be applied, because our goal is the people themselves - those who would be classified as production costs in the case of a manufacturing company.
In the interests of the university, the prosperity of its employees is not important for optimising production costs, but to unleash the scientific and teaching potential of the scholars working here. That is the main goal for the university. The university's strength is its people, their capabilities and realisation of these capabilities.
People's abilities and strength do not only depend on their individual abilities and will to act. While working as a Director of the School of Humanities, I came to a conclusion that the capacity of an organisation is the multiplication of the professional strength of people, the relationships that unite them and what they are capable of together as a unit.
I would even say that professionally very good people in very bad relationships end up performing worse than average good people in very good relationships. Consequently, how we are together and how we can be together is one of the key factors in our strength, in addition to capturing and retaining talent.
We also have one hidden strength. I think that the real capacity of Tallinn University is greater than our reputation in Estonia. We have the necessary tools to improve our reputation, we don't have to "sell air" for that.
 
---
What book has most influenced your life? 
---
What is your dream university like?
Tõnu Viik
My goal for Tallinn University is to become a place, where one wants to be and where one wants to come to. 
But what is this "place" and what is, that it does to us? This place brings people and things closer together and allows things and people to be together in a certain way. It makes them a part of our lives. Home, for example, connects the things close to us and necessary for everyday life into one community, into togetherness. This combination is necessary, but it can also be fun and rewarding. Or it can be uncomfortable and annoying, even unpleasant. In the latter case, you may not want to go home, although you must.
In what case would the university be a place where I would really like to come, where I would really like to study, do science and teach? Probably when this joy of people and togetherness makes us happy. This happens, if this combination supports studying and working as well as possible. As with home, people and their attitudes are decisive. It is not that I do not want to go to a small apartment with worn-out furniture when people there are waiting and loving me, but really want to go to an apartment that is expensive and modern furnished, but human relations are exhausting.
It is the human relationships that determine the nature of coexistence, its atmosphere and quality. Of course, in addition there must me things - roof over your head and tools - just like the kitchen with pots and pans in it. But these things can also be worn out. Relationships yet, can't. I dream of a university that offers the joy of meeting and working with others, the joy of knowing and discovering; the feeling that I am happy to teach our students and to work with colleagues. And that I have time to notice them all. That I have time to spend time with them.
 
---
Katrin Niglas
To my vision as a candidate, I have placed empathy at the centre - I dream of Tallinn University, which consciously values and directs the development of empathy.
I am regularly witnessing the consistency and success in promoting academic atmosphere and its spirituality. We have formats that create academic discussions that are bold, and integrated by different disciplines and perspectives. Our academic baggage gives the privilege of being wisely tolerant and encourages everyone to make society smarter. For at least a bit.
We recognize that our keys to success are our positive minded and aspiring researchers and lecturers. Therefore, we support members' professional development based on modern knowledge and value it through a competitive salary level and a multifaceted recognition system. We map our university studies' "development holes" [1] from the perspective of the future of students, and we work together to create a learning environment that best enforces learners and learning.
We do not get bogged down in the narrative of resource scarcity, but bring together different parties: scientists, creators, students, entrepreneurs, the public and the third sector to solve society's wicked problems. In both, Europe and Estonia, investing in such cooperation clusters is essential to support the search for knowledge-based solutions to societal concerns. The renewed campus cleverly connected to urban space helps to promote the social visibility and influence of the university.
[1] This term originated in the process of collaborating on a university strategic document due to a clerical error (original word in Estonian: "development plan"), but it is so apt that I dare to use it here.
 
---
If you could change on thing in the world, what would it be?
What is your dream university like?
The schedule
| | |
| --- | --- |
| Deadline to nominate candidates | 2 November 2020 |
| Disclosure of candidates' names | 9 November 2020 |
| Students' debate with rector candidates | 2 December 2020 |
| Approval of the Rector's Electoral Board | 25 January 2021 |
| Election of the Rector | 1 February 2021 |
| Inauguration of the Rector | 17 May 2021 |
The schedule is constantly being updated!
The election of the Rector is organised by the Election Committee, which includes:
Mati Heidmets, Professor of Social Psychology, Head of the Committee
Suliko Liiv, Professor of English
Edith Sepp, member of the University's Council
Jaanus Terasmaa, Associate Professor of Ecohydrology
Helevi Jurjev, member of the Student Union's Board
Spokespersons:
Mati Heidmets, head of the election committee
E-mail: mati.heidmets@tlu.ee
Tel. +372 619 9789
Sulev Oll, head of communications
E-mail: sulev.oll@tlu.ee
Tel. +372 640 9142