Course "How to Get Published"
The course aims to increase participants' knowledge about writing for publication and confidence and skills for accomplishing this goal.
-
Please find more information about the course content, schedule and the REGISTRATION link here.
TEACHER(S):
Diana DiNitto, PhD, ACSW, LCSW, AADC
Cullen Trust Centennial Professor in Alcohol Studies and Education and Distinguished Teaching Professor, University of Texas at Austin Steve Hicks School of Social Work
Fellow, American Academy of Social Work and Social Welfare, see detailed CV
Merike Sisask, PhD, Tallinn University, SOGOLAS
Professor of Social Healthcare, Senior Researcher of Population Studies, see detailed CV
Peeter Selg, PhD, Tallinn University, SOGOLAS
Professor of Political Theory and Senior Researcher of Government and Politics, see detailed CV
Karmen Toros, PhD, Tallinn University, SOGOLAS
Professor of Social Work, Senior Researcher of Child Welfare, see detailed CV
The course is meant for PhD students (from the curricula of demography, sociology, social work, political sciences) and their supervisors, in total 15-20 persons (incl 3-5 places for international, foreign PhD students).
3-5 places will be provided for foreign PhD students who will send their motivation letter and CV (incl the list of publications and R&D projects) no later than on May 1st to Koidu.Saia@tlu.ee The documents sent by candidates will be evaluated by the KSTT Doctoral School's Council and the results (who will get the invitation to the summer school) will be announced not later than on May 15th via e-mail.
CREDIT POINTS: 2 ECTS.
Assessment criteria: Active participation in all the lectures/seminars and  a written self-assessment of progress with own article (max 250 words).
COURSE FEE
Course attendance is without enrollment fee. Participants will be responsible for their own accommodation and meals.
CONTACT:
Logistics and administrative matters: tss@tlu.ee
Course contents and academic questions: koidu.saia@tlu.ee
---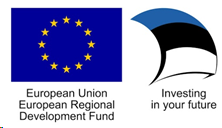 Activity is financed by the European Regional Development Fund through the institutional package measure for R&D institutions and higher education institutions (ASTRA project TLU TEE of Tallinn University) and is organised by Doctoral School of Behavioural, Social and Health Sciences and by the Doctoral School in Economics and Innovation.