About the project
Project period is October 2018 – April 2021 
It is an Eramsus+ KA201 project, code 2018-1-EE01-KA201-047085
LEAD - Learning and digitalisation in home economics education. See the project at Estonian Research Information System - ETIS.
Coordinator  - Jaana Taar, Lecturer of Home Economics. Tallinn University School of Natural Sciences and Health
The outcome of the project: completed materials in 5 languages (EST, ENG, FIN, SWE, NOR)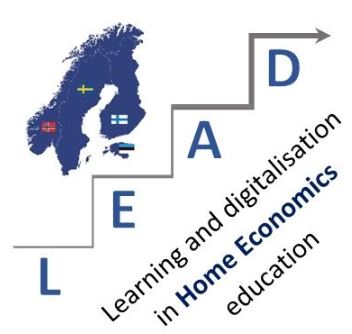 ---
The LEAD-project (Learning and digitalisation in home economics education) sets home economics education in contemporary schools into the centre for integrating students' previous knowledge and building organized knowledge structures. The target group in this project is comprehensive school students in Estonia, Finland, Norway and Sweden, who are reached by home economics teachers in given countries. 
LEAD seeks to develop learning materials (at least for 12 home economics lesson) that are innovative in the context of home economics education as these apply methods of science education, enabling students to experiment and by that construct knowledge. Developed innovations help teachers to purposefully integrate digital technologies into home economics teaching and thereby to prepare lessons according to the contemporary needs of the subject.  In addition, each lesson has written didactical explanation which opens the principles of developed learning materials and offers ideas how to use these effectively in home economics education. 
LEAD includes several activities to reach the goals. The work is organized mainly through meetings on national level (group work) and internationally through online meetings. Although, common study activity and transnational meetings are needed to have shared understanding and make decisions. To raise the quality of innovations, partners will work together and give feedback on developed materials throughout the developmental phase. Developed materials will be tested in contemporary schools, in each participating country, for evaluating the quality and suitability. The impact will be evaluated by participating teachers, students, teacher students as well as partner organizations through qualitative data collection. Data is collected primarily for the purposes of improving the materials and getting feedback for project impact, although, it will also be used for scientific purposes.
Developed innovations will be adjusted and translated to be suitable in all participating countries. The principles and good practices will be shared to subject teachers in every participating country, organizing one-day training events. All developments are made freely available through national online possibilities. After the project, home economics teachers in particular countries have the knowledge and novel skills to use designed learning materials in their lessons. It is predicted, that developed materials raise the quality of subject teaching as developed materials widen teachers understanding of didactic possibilities of using ICT for learning. These help students to deepen their knowledge structures and promote the acquisition of skills and key competences. Developed materials can be modified by users to apply in another school subjects or out of school activities. Gained knowledge will be shared to academic readers through scientific articles.
The LEAD-project puts together a unique group of teacher educators and researchers from four Nordic-Baltic universities: 
Tallinn University, School of Natural Sciences and Health from Estonia, having the role of the coordinator in this project.
University of Helsinki, Faculty of Educational Sciences from Finland.
University of Agder, Faculty of Health and Sport Sciences from Norway
University of Gothenburg, Faculty of Health and Sport Sciences from Sweden. 
---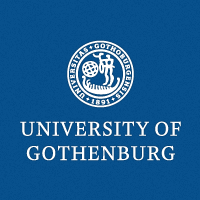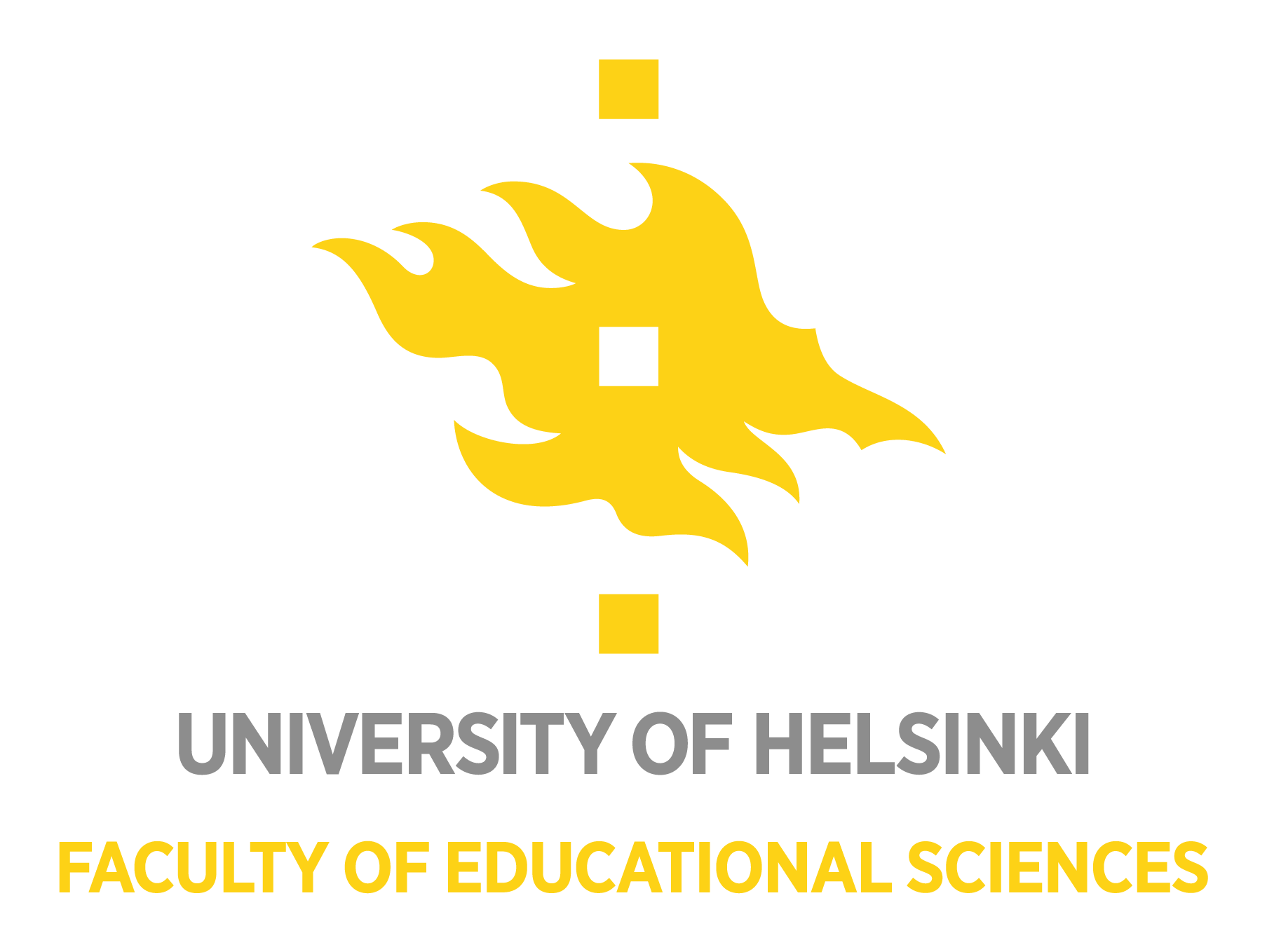 LEAD-project has two intertwined intentions.
First, to find methods how to implement ICT purposefully in home economics lessons. The innovation lies in a novel understanding of how to effectively use digital technologies in home economics education to promote students learning in a genuine way. There are not many ready-made pedagogical solutions for home economics teachers to apply in subject teaching. Available materials are mostly designed for the introduction of the topic or for revising the learned material. Therefore, LEAD-project is interested to find solutions that would give students help during the learning process when constructing knowledge individually or in the group.
Second, to find innovative ideas for novel learning tasks, which expect students experimenting and knowledge construction. Experimenting supports the integration of knowledge. Putting school-learned knowledge into action helps students to understand the task at hand; to deepen their knowledge structures; and see the possibilities to transfer the knowledge also in everyday life situations. 
15.10.2018 Transnational meeting in Tallinn
Giving overview of the project content, timetable and documentation. Planning future communication possibilities and program for the learning event.
17.-19.12.2018 Learning event in Gothenburg
Getting common understanding of the project activities and setting specified goal for the project. Sharing knowledge on scientific learning, possibilities of using digital technology in home economics education as well as experiences of good examples of using digital tools in schools and universities.
14.03.2019 Transnational meeting in Helsinki
Discussing about the qualitative and quantitative data-collection methods for getting feedback for the developments under this project, working on e-questionnaire. Testing and discussing about the common template for developing learning materials.
21.10.2019 Transnational meeting in Agder
Preparation for school testing, making agreements (ethical issues, technical issues, ideas for analysis) on collecting data about tested lesson materials. Working out the template for formatting the material, giving feedback on developed materials.
7.09.2020 Transnational meeting in Helsinki (online meeting)
Preparation for final period of intellectual output, reminding the rules related to
documentation. Possibilities for applying grant for continuing LEAD project and working out
distance learning ideas.
14.01.2021 Transnational meeting in Kristiansand (online meeting)
Looking back and evaluating the project activities and results. Making agreements how to
organize and schedule translating and adapting the results. Discussion on how to organize
dissemination and multiplier events in changed COVID-19 conditions.
02.-09. 2021 Multiplier events
Dissemination of project results. Teachers' seminar days in all partner universities.