Every year the School of Humanities welcomes a number of foreign students, the majority from our partner universities, to do their Erasmus traineeship with us.
Most of the incoming trainees work as assistant language teachers, helping to conduct classes, providing extra tuition for some students on an individual basis, arranging extra-curricular activities etc. The trainees are either native speakers of the language they wish to teach or have at least C1 level in the language.
Other traineeship options are available (helping staff to manage seminar groups etc).
If interested in our traineeship options, please fill in the form available on the university homepage. You must take into consideration the following:
the deadlines and application requirements for traineeship at your home university;
the teaching related traineeship is only available during our term times (for specific dates please consult our academic calendar).
Traineeship offers for academic year 2019/2020
Autumn 2019
| | | | |
| --- | --- | --- | --- |
| Language levels taught during the term | Languages taught | Language requirements for a trainee | Other information |
| A1, B1.1, B2.1, C1.1 | French, Spanish, Italian, Finnish, English, German, Russian, Swedish | Native speaker of the language or at least C1 level; English at least B2 for general communication purposes | Some previous teaching experience or teacher training would be useful |
Spring 2020
| | | | |
| --- | --- | --- | --- |
| Language levels taught during the term | Languages taught | Language requirements for a trainee | Other information |
| A2, B1.2, B2.2, C1.2 | French, Spanish, Italian, Finnish, English, German, Russian, Swedish | Native speaker of the language or at least C1 level; English at least B2 for general communication purposes | Some previous teaching experience or teacher training would be useful |
For any language we cannot accept more than two trainees at a time.
We prefer trainees who can participate for a full academic year or a full semester. If a shorter period of traineeship is required we prefer candidates who can start their traineeship at the beginning of a semester to those who wish to start during a semester. Please indicate in your correspondence if you have done some teacher training or have some prior experience of teaching.
Trainees wishing to participate in teaching languages of Asian Studies should contact us for further details.
For Academic writing in English, trainees wishing to assist the lecturers should be either native speakers or have at least C.2 in English. Candidates doing their MA (preferably of English teacher) or teacher training graduates are preferred.
If you are looking for a different type of traineeship, please contact our good partner the
International House of Estonia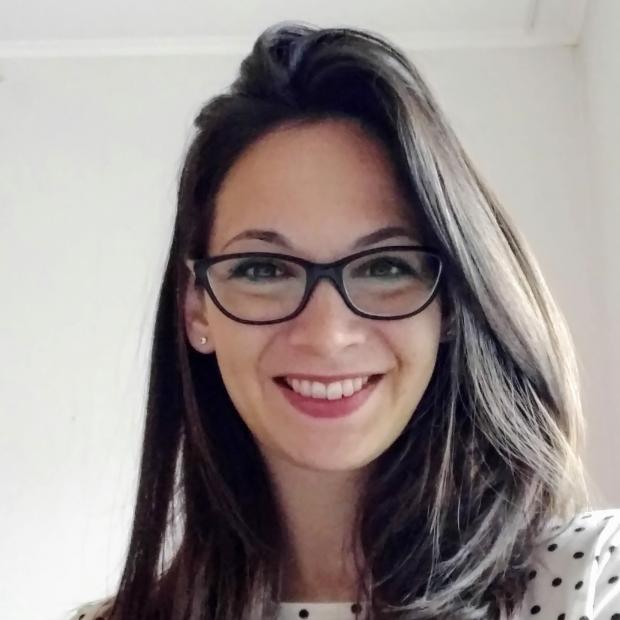 Carla Montrucchio
Università degli Studi di Torino, Trainee with the Western European Studies (Autumn 2016 to Spring 2017)
"My traineeship at Tallinn University can be described as thoroughly positive! I had the chance to work with professors and lecturers and to see what happens in a real Italian language class when the language is taught outside Italy. This is exactly what I studied for! The patience, comprehension and the professionalism of the school made my work experience rich, full and fundamental for my personal and academic formation. I highly recommend the experience of working at Tallinn University as a Language Assistant, to understand the importance of teaching and cooperating with professors and lecturers, working together in planning of the classes and tests, preparing all the materials and living the academic life from another perspective!"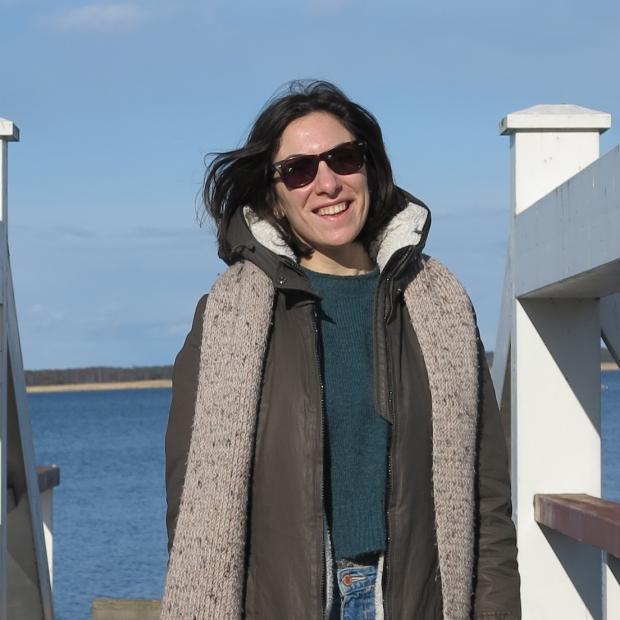 Marta Mandelli
Università degli Studi di Pavia, Trainee with the Western European Studies in Spring 2017
"There are several reasons why you should do an Erasmus traineeship. The European Union gives you the opportunity to spend some months abroad working and you get a monthly scholarship. I decided to use this opportunity to fly from Milan (Italy) to Tallinn to work in TLU as a lecturer. I stayed for three months, from March to May, which might be the best period you can choose to be in Estonia, since you will see nature, cities and people revive after winter. I was involved in teaching Italian language and Italian literature, and helping the professors. In particular, I helped them with preparing lessons, correcting homework and, the most interesting and challenging thing: teaching classes. Moreover, I was one of the tutors for the students. The Italian course was A2 level, so we dealt with all the basic elements of Italian language and we taught also a little bit of Italian culture. During the literature course, we followed the moon! We read some masterpieces of modern Italian literature that feature the moon. Finding people who want to learn the Italian language and culture in Estonia was really fascinating and this stimulated me so much in doing my work well. Furthermore, the traineeship increased my sense of responsibility, my creativity and my ability to work in a team. So, doing a traineeship is a great opportunity. Doing it at TLU is even better. I found it a really welcoming environment with wonderfully warm people. I am really grateful for my experience."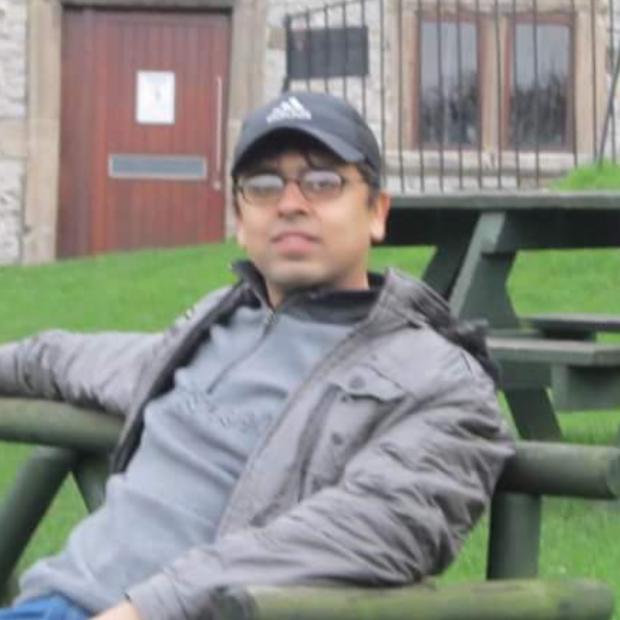 Asad Azmat
Dalarna University, Trainee with the Asian Studies
"When I got to know about Erasmus traineeship I was in Sweden and about to graduate, I really wanted to do traineeship in Estonia because I found it so cool. I started to work on it and eventually got accepted by Tallinn University School of Humanities. My supervisor allowed me to teach my favourite topic areas from Middle East and North Africa, it has been a great blessing for me to work on the topics that I always wanted to explore further. I think Erasmus Traineeship is a great opportunity for every student to actually work in a different country and learn, explore, enjoy and experience this amazing journey of traineeship: interaction with different people, get to know about different cultures and above all working under the umbrella of experienced professionals in the state of the art institute. It is just the best adventure in the form of post study work and all this has been part and parcel of my journey so far. I can simply say that I am blessed with all that. I am so happy to use this opportunity and I would really appreciate young graduates to think about it and experience it. It's a learning process and nobody expects that you are perfect and that is your advantage. You can make mistakes and always ask for your supervisor to help and that is where you learn. As far as my experience with Tallinn University is concerned, here people actually want to help you, they want that you should learn and enjoy your journey of traineeship with passion and enjoyment. I teach here and I feel as if every lecture that I deliver adds to my experience, preparing lessons, understanding the requirement of students, facing question and answer sessions during lectures, all these activities are actually helping me develop my skill level to a good standard. I am really grateful to my friend who introduced me to Estonia, I am so happy to work with amazingly great people at Tallinn University who have been so welcoming and helpful in all possible ways and I am thankful to them for this opportunity."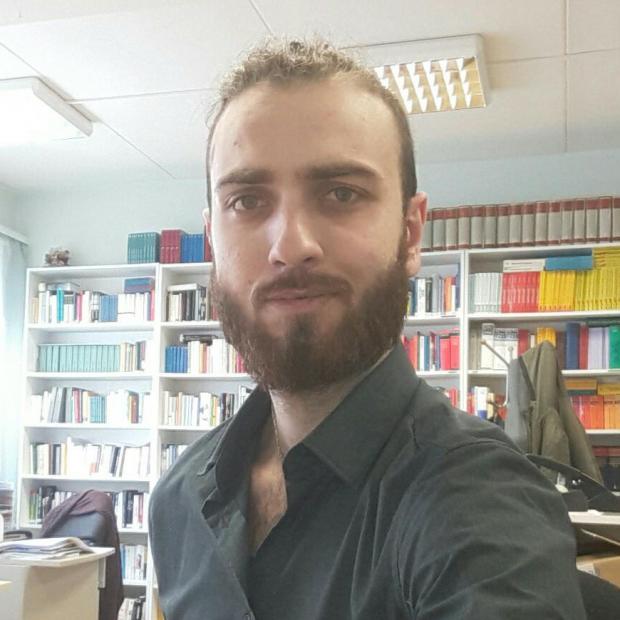 Daniele Polizio
University of Bamberg, Trainee with the German language and culture in spring 2018
"If you're looking for a traineeship in a stimulating and multicultural environment, the University of Tallinn is the right place. As a student of German Linguistics at the University of Bamberg in Bavaria, I had the chance to work as a German language assistant at the School of Humanities at the TLÜ and I spent three of the most enriching months in my life. I worked with a very professional team of professors and lecturers, who made me an active participant of the School: they let me teach in the different language courses (A2, B1, B2, C1), organize cultural events and involved me in the different meetings and activities of German Studies. Above all, they always gave me important feedback about my work, in order to let me improve in the profession that I hope will be my future occupation. If you want to put into practice what you learned as a German teacher as a foreign language, I strongly recommend a traineeship in Tallinn, where you have the chance to collect a professional and educational experience in one of the most interesting and fascinating capitals in the world."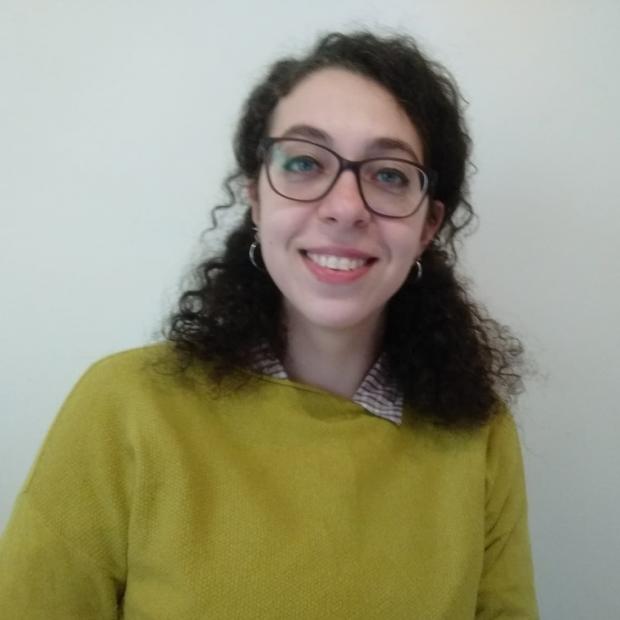 Mattia Frisoli
University of Bologna, Trainee with the Western European Studies in Autumn 2018
"I am an Italian Master student at the University of Bologna and I had been a trainee at Tallinn University for three months. I was an Italian teaching assistant and I had the opportunity to work with an amazing staff who helped me to develop my skills and monitored my activity giving me constant feedback to improve myself. Furthermore, I had the chance to experience Estonian education with highly skilled professors and to work with strongly motivated students. I recommend Estonia as a European destination with all its landscapes and nature and especially the experience at Tallinn University."