DigiGen - The impact of technological transformations on the digital generation
The aim of DigiGen is to understand how information and communications technology (hereinafter: ICT or digital technology) is used in the daily lives of children and young people and what are the effects of it on the well-being of children and young people. 
To do so, the project focuses on cooperation with children and young people, who are often referred to as digital generation. In the research context, children and young people up to 18 years are seen as co-researchers and co-creators of the knowledge, helping us to understand, why and how some children and young people benefit from the ICT usage while others seems to be affected negatively. Widespread opinion, as if the usage and integration of digital technology to everyday lives creates problems for the elderly, has expired and rejected by now. Therefore, it is important to understand, how does the transformation of ICT affect the well-being of children and young people, as only when understanding this, it is possible to find ways that would lower the risks arising and enforce the benefits of digital technology. 
Project partners
As a H2020 project, DigiGen is carried out with partners across the world, involving universities from Norway, Greece, Romania, Germany, United Kingdom, Spain and Austria. In addition, one of the partners is NGO COFACE who as a network stands for the wellbeing of families across Europe. In Estonia, under the leadership of the School of Governance, Law and Society in Tallinn University, the  research is conducted in different work packages focusing on the digital transformations in the families, in education and schools and in the digital civic participation of youngsters.  
Members of the project team: 
Merike Sisask (Professor of Social Health Care, Senior Researcher) 
Katrin Tiidenberg ( Associate Professor of Social Media and Visual Culture)
Karmen Toros (Professor of Social Work)
Ingrid Sindi (Lecturer of Social Work, Junior Researcher) 
Gertha Teidla-Kunitsõn (Junior Researchers, Visiting Lecture)
The project started on the 1st of December 2019 and will last three years and you can keep yourself informed about it via DigiGen homepage, Facebook, LinkedIn or Twitter.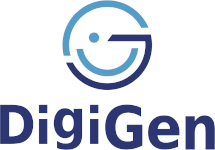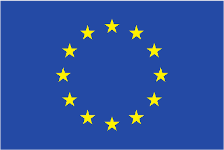 This project has received funding from the European Union's Horizon 2020 research and innovation program under grant agreement No 870548. 
Project links