We Believe in Learning by Doing
Tallinn University Baltic Film, Media and Arts School welcomes qualified international students from around the world to apply for our study programmes taught in English. The students here appreciate not only the professional and academic environment but also the welcoming, open and friendly atmosphere of the university.
BFM has over 70 partner universities in Europe and Asia. We offer a truly exciting mix of cultures that creates an invaluable professional network for your later career.
At BFM we believe in learning by doing. Our focus is on professional hands-on training designed for international careers in the world's rapidly growing audiovisual and media industry. 
We await all active and creative students, who wish to apply themselves in the exciting world of audiovisual arts, communication and media. Our study programmes have been compiled in a way that in a few years, you will obtain both the theoretical basic knowledge as well as varied practical skills. 
But you don't have to take our word for it, check out the video and scroll down, there's more to know.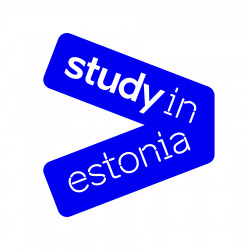 Not to boast, but we are among the TOP 5% of universities in the world! Moreover BFM's student film My Dear Corpses won first prize in its category at the Student Academy Awards! You can read more about the reasons behind it and the admissions process on the TLU admissions page. 
Scroll down to learn more about our different curricula in Bachelor's, Master's, and Doctoral Studies.
In Audiovisual Media, we offer an international education with a curriculum dedicated to audiovisual storytelling for different distribution platforms starting from the Internet and television, ending with cinemas. You can master the technical field by studying cinematography, light, and sound design or venture onto the creative track gaining skills in screenwriting, directing, producing, and editing.
But don't just believe us, take a look at our now alumna Vivian.
More information about Audiovisual Media
---
Crossmedia combines the areas of media production, storytelling, and marketing, offering both theoretical groundworks and exciting practical assignments. Studying crossmedia means learning how to tell a story that unfolds in many directions where, for example, a story is introduced as a web series, then expanded on social media, and then further explored as a live performance.
You can take a sneak peek into the programme with our now alumna Moonika.
How relevant are screens in your life? Do you, like an average American, spend 12 hours a day with screens? Does it matter? Screen media is a crucial source of information, knowledge and entertainment for a huge segment of the global population, an increasingly significant economy, yet also a source of anxieties regarding health, wellbeing, culture and politics.
At the centre of the "Screen media and innovation" program lies innovation. Our pedagogy is based on the logic of project/problem based learning developed at the Harvard Teaching and Learning Lab, Stanford d.school and Aalborg University. The project/problem based learning process  is based on a practical or theoretical screen media problem, which teams of students operationalize and solve during a set period of time, following pregiven steps and using design thinking.
More about Screen Media and Innovation
---
Kino Eyes Master's is an original study programme that seeks to promote new teaching and learning opportunities for learners and teachers in the areas of fiction film making and creativity studies. This two year programme is a highly intensive fiction film making masters degree supported by ERASMUS+.
The programme takes the form of four semester's teaching, along with a summer school. The teaching is unique for a film making MA in that it is split between four different film schools in four different European states.
---
The Communication Management programme offers different subjects focusing on diverse paths of communication management. It offers systematic knowledge of modern communication theories, methods and applications. The programme creates opportunities not only to design and manage communication, and not only to solve problems innovatively by using analytical thinking, scientific knowledge and the best international practice, but also to conduct research and find applications for research results in various fields of communication. The international staff members share their experiences and bring students closer to the real experience of jobs.