the Future School development program aims to create and analyze new solutions to support student development with schools.
University experts support the evidence-based management of change and the creation of new study methods and solutions in conjunction with school teams.
Each Future School has a consultant from the university who will support the change management process as well as provide an outside views for the content of the change. In addition to the weekly consultant meetings, the schools hold joint seminars once a month and, between meetings, the schools have tasks to analyze the process of change.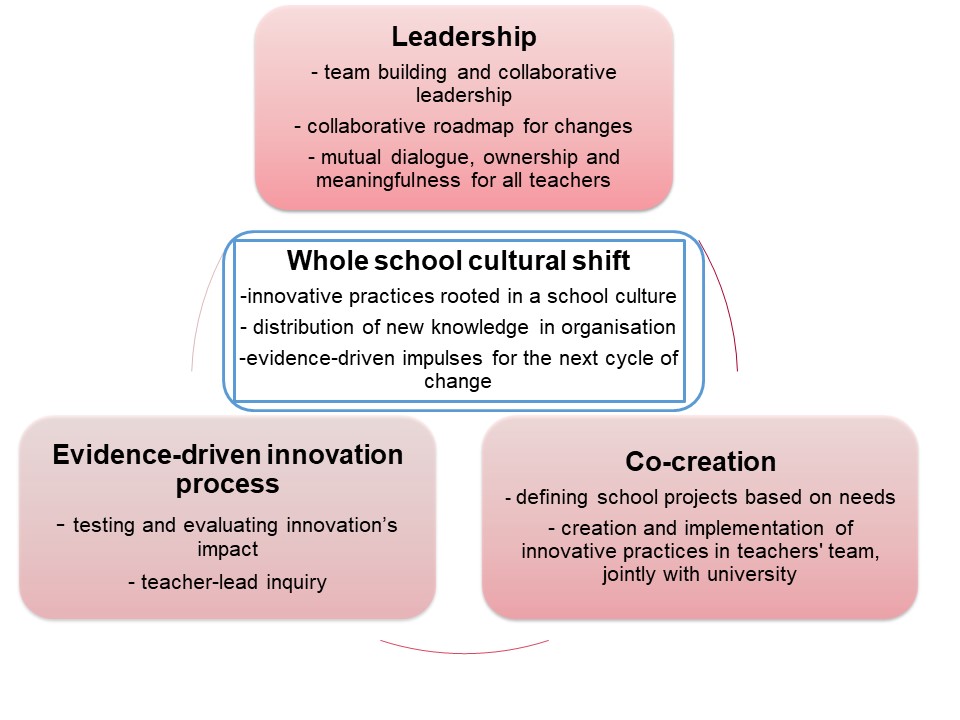 ---