From studying Crossmedia to working as a freelance Assistant Director and Editor in New York
Greetings everyone, it is I, Sedef Dundar Varriale, your former Youtuber during my time at BFM. For those who may not be acquainted with me, I initially hail from Turkey and embarked on a transformative journey at the age of 19, relocating to Estonia for my university education. The ensuing four years proved to be a remarkable chapter in my life, affording me the invaluable opportunity to broaden my horizons in countries such as Italy and the United States. Presently, I am residing in the vibrant city of New York, fully dedicated to the pursuit of my passion as a filmmaker. As I continue to forge ahead, striving for personal and professional growth, I remain ever grateful for the formative experiences afforded to me during my time at BFM.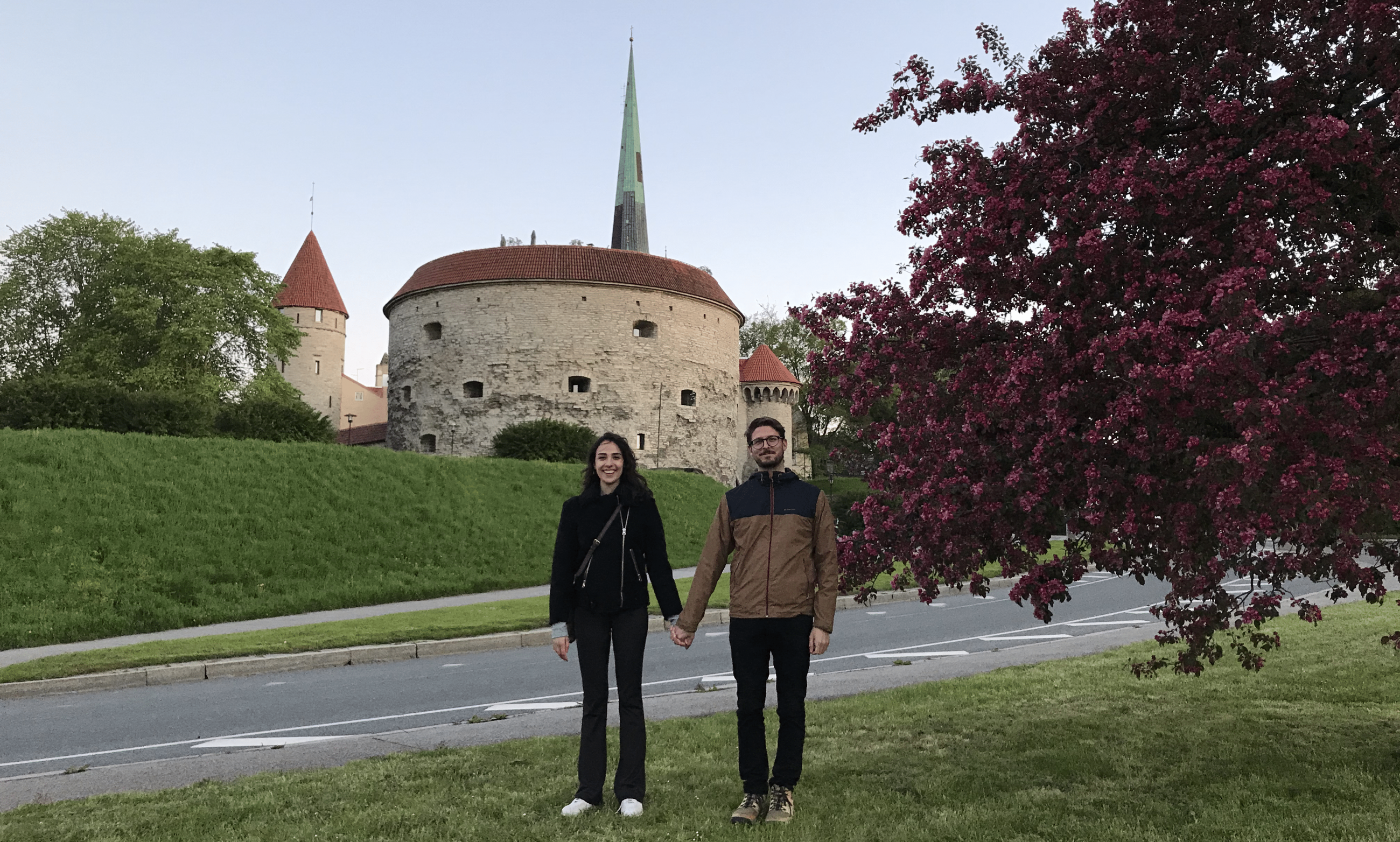 What and when did you study at BFM? 
In the autumn of 2018, I embarked on my journey at BFM as a Crossmedia freshman, brimming with excitement and curiosity as a budding film/media student! 
How did you find BFM? 
When the time came to prepare for university, I was determined to explore opportunities beyond my home country, Turkey. Instead of following the more popular paths, I sought out overlooked options and soon discovered Estonia as a promising destination. The more I learned about the country, its city, and the available subjects of study, the more I became  certain that pursuing my education in Estonia was the right choice. 
My passion for studying something film and/or media-related had always been evident, and  when I discovered the option of Crossmedia, I enthusiastically embraced it. Crossmedia offers a unique and comprehensive perspective on various platforms and their production processes and it is a unique subject to study that you cannot find in any other university or  country. If you're unsure about your place in the industry or want to grasp the broader scope  of productions, Crossmedia studies present the perfect target. 
How would you describe BFM? 
Every time I stepped foot into the BFM building, I felt a profound sense of comfort and authenticity. In addition to the exceptional students from Tallinn University, BFM attracts a vibrant community of creative individuals like myself, providing a platform to express ideas on any subject in whatever manner you desire. The support from both classmates and the institution itself is palpable. BFM offers accessible resources, including equipment, studios, and dedicated teachers. Reflecting on my experiences in different countries since  graduation, I can confidently say that BFM was a great fellowship or a retreat for creators. All the resources and support are readily available; all you have to do is seize them and unleash your potential. 
What is your best memory from the time you studied at BFM? 
While I can't pinpoint a specific memory at BFM, there was a period of time when I  consistently felt a sense of confidence and satisfaction with my work. This was especially  true whenever I found myself in the studio or attending lectures that involved hands-on  experience. 
The teachers at BFM would start from the basics, providing thorough explanations, and  giving us the chance to physically interact with various types of equipment. These moments  of hands-on learning were incredibly empowering and nourishing for a student like me.
What additional bonuses or benefits, apart from academic knowledge, did you receive from your time at school? 
Due to Tallinn's small yet well-developed status, together with the resources of BFM, it was  exceedingly easy to break into the industry or chart your own path within it. I appreciated  the lack of undue pressure or rigid rules, which made for a much smoother journey towards  any career aspirations. I enjoyed the freedom to pursue my own path and was grateful for  the easy access to industry professionals and opportunities. 
What are you doing now (work, hobbies)? Did (and how) studying at BFM help you to get there? 
Upon completing my BA in Crossmedia at BFM, I seized the Erasmus Traineeship opportunity offered by Tallinn University and embarked on a journey to Italy. It was there that I immersed myself in the industry at a deeper level, honing my skills and gaining the independence to navigate my own path. This incredible opportunity allowed me to showcase my expertise and expand my experience in another country, enriching the tools I had acquired in Estonia. 
Currently, I reside in New York, working as a freelance Assistant Director and Editor. I believe that my ability to adapt to various countries in a short span of time is a direct result of my decision to come to Estonia at the age of 19 and the privilege of growing up in Tallinn, surrounded by a robust and well-educated support system at BFM. 
How did you end up in New York?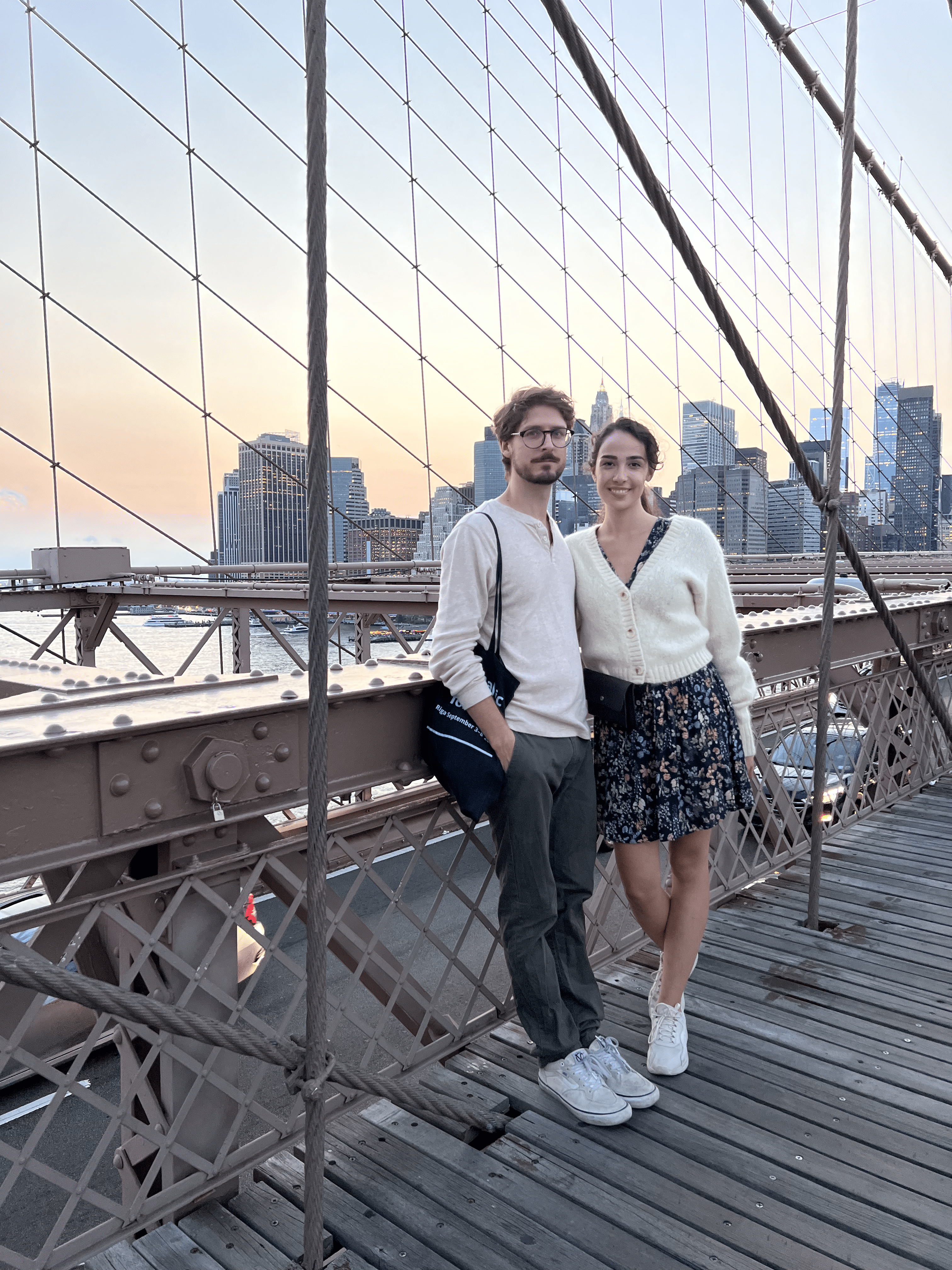 I and my husband, who was also a former documentary master's student, Iari Varriale, met in BFM. Thanks to our similar life perspectives and the same desire for filmmaking, we have stuck together since 2019. I believe as former BFM students, we gained loads of courage  and knowledge to unlock new doors for ourselves and discover our full potential. When Iari was selected by UnionDocs - Center for Documentary Art, a 9-month fellowship and artistic residence, it was the greatest success for him and a chance for us to start off our USA journey. We packed our bags and headed to the competitive and vibrant hub of New York, where we remained resolute in achieving our career goals. Since then, we have accomplished more than we could have ever imagined, and we know we have much more yet to achieve. 
What do you miss the most about Estonia? 
Estonia holds a cherished place in my heart, as it was during my time there that I shaped my identity as a young adult and learned invaluable lessons. Now living in a completely different city, I find myself longing for the serene atmosphere that defined Estonia and the proximity to nature that I treasured. It is only when you no longer have these things that you  truly appreciate the importance of breathing clean air, connecting with nature, and  immersing yourself in a culture that prioritizes sustainability and embraces Nordic  influences. These elements are essential for nurturing your creative spirit and excelling in  various roles in your daily routine.