How to get here and where to park?
We are located in the centre of Tallinn, next to Kadriorg Park and the Tallinn bay. A strip of land next to Narva Road situates most of our educational, research and creative activities. Only a few areas of study are located outside the main campus.
By car
When arriving by car, parking spaces are available in the public paid parking area of the city centre or in the paid parking lots near the university.
Paid parking areas near the university
Parking area
Zone
Time

City centre public paid parking area

(Tuukri, Uus-Sadama and Petrooleumi Str.,
in front of Narva mnt 31, next to Narva mnt 38)

CITY CENTRE
Mon–Fri 7 am–7pm
Sat 8 am–3 pm
Sun free of charge 

(Tuukri 56)

EP30
24/7

(Tuukri 7/9)

EP39
24/7

Paid parking at Tallink D-terminal

(Uus-Sadama 19/13)

 
24/7

(Tuukri 2)

EP31
24/7

(Tuukri 1A)

YT4
24/7

(Vilmsi 12)

P21
24/7
By bicycle
Three outdoor parking lots and an indoor parking lot under the Astra building are available for bicycle parking at the university grounds.
In front of Terra building (outdoor parking with video surveillance)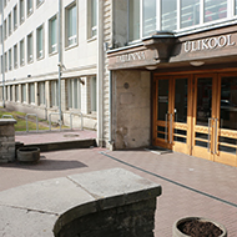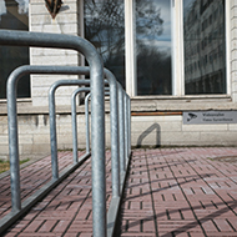 In front of Mare building (outdoor parking with video surveillance)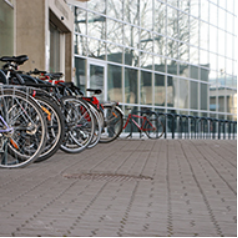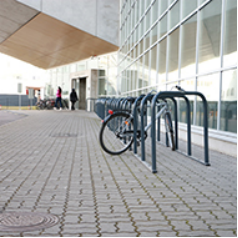 Behind Mare building (outdoor parking with video surveillance)
The bicycle parking facility is located between the Silva and Mare buildings.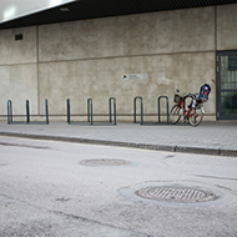 Below Astra building (indoor parking)
Admission on the basis of a badge for both staff and students.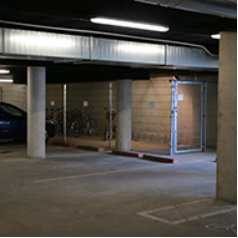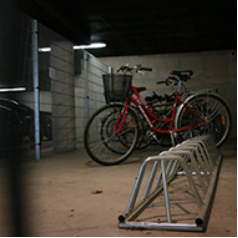 By tram
Tallinn University is the only university in Estonia that is accessible by tram. Take the tram no. 1 or 3 from the city centre or Kadriorg and get off at the Tallinn University stop.
By bus
Tallinn University is also accessible by bus: use the lines no. 1, 1A, 5, 8, 19, 29, 29A, 29B, 34A, 35, 38, 44, 51, 60, 63. Get off at the Uus-Sadama stop when heading in from the city centre, and at the Kreutzwaldi stop when coming from Pirita or Lasnamäe.