Student Support Centre
Contact Tallinn University Student Support Centre, if you would like to be advised on career and academic study planning or maintaining a strong mental balance.
Our office is located in Silva building on the I floor S142 and our counselling room is S103.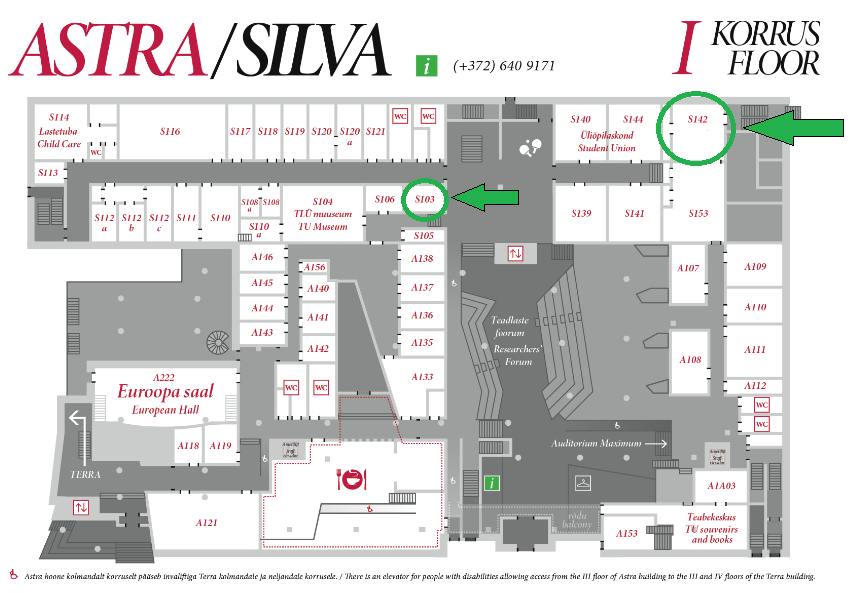 Counselling appointments can be scheduled with the counsellor by online booking. Our counsellors offer sessions both on-site and online.
The objectives of the Student Support Centre: 
to support students in their studies,

to offer a number of services that help students to develop personal life skills and achieve success in the labour market.
Hence, the Student Support Centre provides counselling services for Tallinn University students to assist in dealing with personal, academic or vocational issues:
All our services are strictly confidential and free of charge!
Strict confidentiality is assured.
Support Seminars
Every semester Student Support Centre organizes support seminars to provide support for studies, well-being and work-life. .
Contacts
| Centre | Address | Room | Phone | E-mail |
| --- | --- | --- | --- | --- |
| Student Support Centre | Narva Rd 29 | Room S-142 | +372 6409 230 | noustamiskeskus@tlu.ee |
Free counseling services outside of the university
 
PS! Please check if you have health insurance and if it also covers mental health. If yes, then you also have an opportunity to turn to your family doctor with your mental health concerns, a referral to free psychotherapy consultations might be given.