Why Tallinn University?
Tallinn University (TLU) is a modern and dynamic research university in Estonia with a leading role in promoting an intelligent lifestyle through education, research, and a unique collaboration across disciplines.
We are Tallinn's leading university of humanities and social sciences and offer uniquely interdisciplinary study and research opportunities. Just as Estonia, a country with 1.3 million people, has been recognised for its innovations in education, e-governance and entrepreneurship, our university approaches the challenges of the modern world from an unconventional angle.
Top 5% best

universities in the world!

7000 students

Not too big, not too small, just right!

38 world-class

English-based degree programmes.
Six original directions
| | | |
| --- | --- | --- |
| | | |
| The heart of creativity at Tallinn University, a place to find your original voice and enhance your practical skills. | We develop the educational leaders of tomorrow in symbiosis with schools and the university. | An advocate for healthy and sustainable way of thinking, and environmentally friendly behaviour. |
| | | |
| By uniting humanities with digital technologies and other seemingly far disciplines, we keep it classical, yet innovative. | The only institution in Estonia that focuses on 'soft' information and communication technologies. | Unique is the promotion of entrepreneurship and the innovation in the social and public sector. |
Crossing traditional boundaries between academic disciplines
We are one of the most interdisciplinary universities in Estonia. Interdisciplinary research across structural boundaries gives us a chance to offer some of the most unique and innovative English-based degree programmes in Estonia and in Europe.
As part of an intelligent lifestyle, students gain expertise in multiple fields through project-based learning. In our Social Entrepreneurship programme, for example, students build profitable business models that also benefit society during pitching competitions.
Every student at TLU passes the course called LIFE (Learning in Interdisciplinary Focused Environment), which is a study course focused on project- and problem-based learning, where students from different study areas collaborate with academics and partners from outside university to carry out projects with interdisciplinary problems.
Inspiring location & modern facilities
Our central campus is located in the heart of Estonia's capital. We live and learn just a short walk from Tallinn's medieval Old Town and a baroque palace, though we share the city with some of Europe's fastest-growing companies. There are also plenty of startups since registering a business is just one of the thousands of e-services that can be done quickly and easily online in Estonia.  
Thanks to Estonia's advanced digital infrastructure, it is also possible to stay connected while visiting Tallinn's nearby forests, bogs and islands. You could be digitally signing a contract one minute and picking wild blueberries the next. At Tallinn University, our dynamic urban and natural surroundings are a constant source of inspiration.
Tallinn, Estonia's Capital

an amazing blend of old and new, of Estonia and Europe.

It takes 15 minutes to walk

...to the beach and Old Town from our campus. one thing is for sure, exciting paths begin from TLU.

 

Excellent conditions

tlu is home to superb research and studying facilities.

The university's 21st century facilities include a modern study centre, well equipped classrooms, computer classes,


laboratories and leisure areas throughout the campus. TLU incorporates 105 seat 4K "SuperNova" cinema hall, modern production centre equipped with state-of art facilities and professional video, audio and post-production technology.

The active student life at our university and in Tallinn offers a myriad of opportunities for students to get actively involved in cultural, social, intellectual, sporting and recreational activities all year round. There are different clubs and societies run by students, such as international club, photo club, and culture club.
Think green, act green
Tallinn University is an environmentally friendly university, and we try to promote a sustainable mindset and behaviour, not just in words but also in deeds.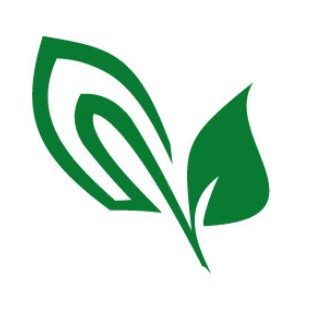 University has joined the Green Academic Footprint initiative of the Network of Universities from the Capitals of Europe (UNICA) in order to participate in the process of making the principles of sustainable development part of everyday life.  We encourage our students, faculty, and staff to use sustainability solutions throughout the university. In addition, Estonia's first Vice-Rector for Sustainable Development was appointed in 2020 at Tallinn University!