Anna Verschik – Linguist With Needles
Anna Verschik is the Professor of General Linguistics at the Tallinn University Institute of Humanities. At the same time she is a successful fashion designer known for her seamless knitwear – she has presented her collection together with Mattis Meekler at two Tallinn Fashion Weeks.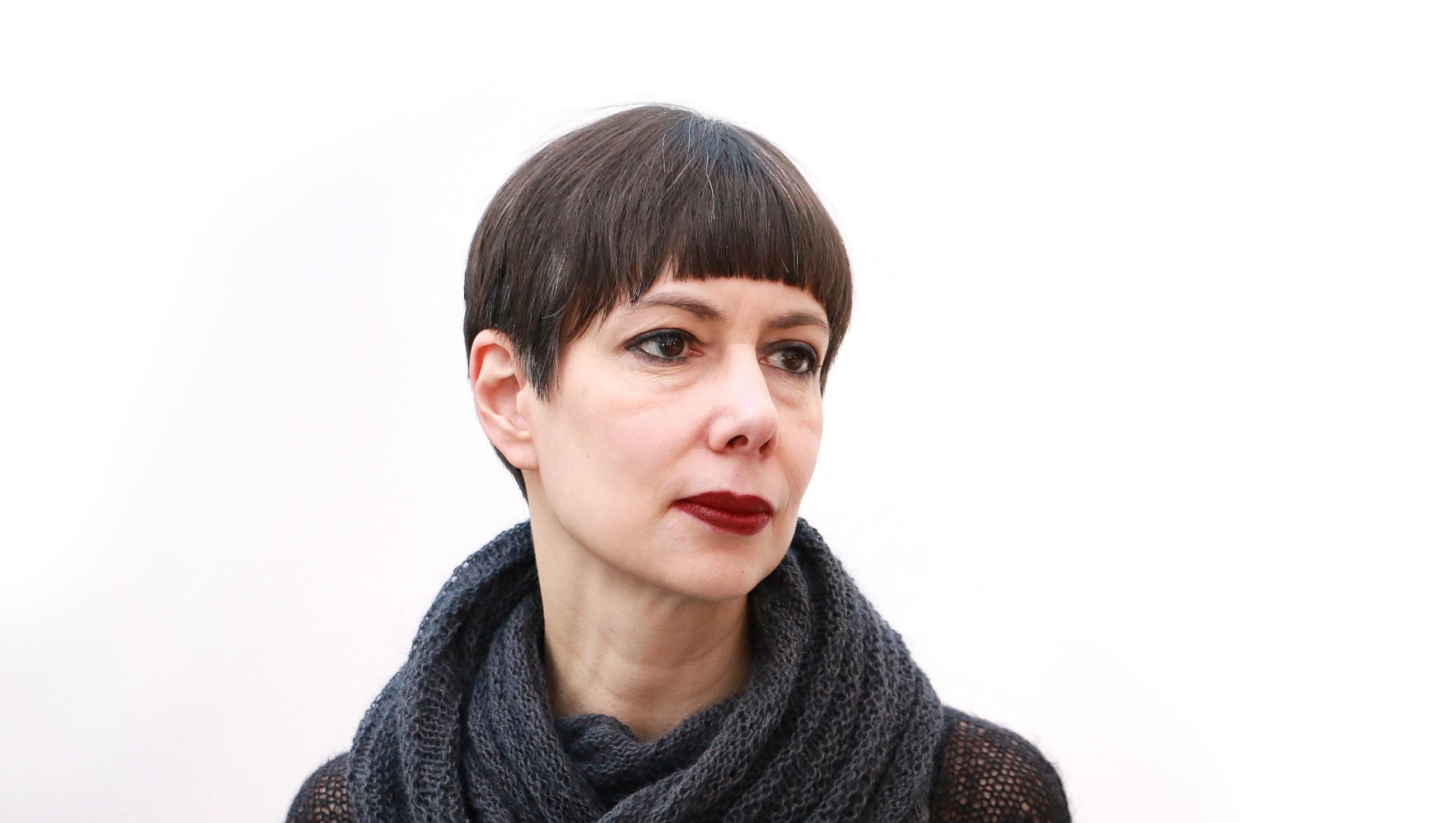 She is such a superstar in the knitting scene, parents with a bias toward handicraft send her greetings via their language student children. In a way this seems logical, as Anna has had an interest toward fashion history for as long as she can remember. In the 5th and 6th grades she read all the books on fashion and design she could get her hands on. "Knitting started when my mother showed me some simple techniques, and I liked it immediately. I liked doing things with my own hands and see what would happen if I tried something new," she says.
Yarns led to knitting
As fate would have it, everything considering fashion and knitting was forgotten until Anna had to help her daughter buy yarn for her home economy class. "Imagine this: a soviet person visits a yarn shop after a long time and sees all the different sorts of yarn. We used to have a three-ruble wool yarn and a five-ruble wool yarn. Now there were so many different colours, types and blends." Seeing these yarns brought back her will to grab the needles and start knitting again.
When she got home with the new yarns, Anna turned to the almighty Internet and found a community called Ravelry, which was full of knitting groups. There are people from Estonia, there are international groups, groups based on techniques or even traditions. "There is even a group called Linguists with Needles," Anna laughs. Strictly speaking, not all members there are linguists.
By heart and seamless
After a few tries, Anna started showing her knitwear in the forums. She is unique in her hobby, as she used to and still does knit by heart and without seams. "My lexicon does not feature the word "seams"," Anna says. Anna says she doesn't use seams, as otherwise one would have to knit various pieces and then quilt them together. At the end it can turn out that the end result does not please anyone, even though everything was made according to the instructions. "Bodies are different and everyone knows that people may have similar measures, but due to different proportions and figures, the same item will not fit similar people. Three centimetres is enough to ruin the fit," Anna explains. The principle here is simple: "If knitting allows us to make items of clothing instantly and in 3D, then why should we create cloth and sow things from it?" 
The first pictures Anna uploaded to the forums were unexpectedly successful. People in the forums started asking for tutorials. Later she offered her tutorials to the magazine Käsitöö (Handicraft), from there they spread to magazines in Estonia, Finland and Lithuania. In 2013 she published the book Seamless Knitting, where she teaches the reader to think strategically. Even though she is at the top of her field, she does not rush to new and more exciting materials. "In a way it is better to look back and appreciate what I've done before. At the same time it is important not to stop developing myself," she says.
Constructions of language and knitting
Anna analyses knitting as a process mostly through constructions. Just like linguistics. "If I, or someone else for that matter, go shopping for clothes, we look at whether the item fits or it doesn't. The only decision we make is not to buy the wrong thing – wrong style, form, cloth or material. When I make something myself, I create it from the beginning. This is when a person starts to think more." The linguist knitter has always been interested in what fits the person, not what is currently in style. "It's not just on the outside. If someone says "I don't care about my look," it is still a message. If you wear a potato bag, you're still communicating something. There is always a message," Anna explains.
Anna likes to read style analytics and fashion theories, and she tends to systematise and associate things herself. Handicraft develops a person's skills, analytical and spatial thinking immensely. "Some of the things I knew about myself have now become so clear I can express them in words," says Anna.
Linguist with needles
Anna says she is not the only linguist with knitting as a hobby. Languages and knitting are not far away planets, but rather two halves of the same sphere. In addition to the Linguists with Needles community, she has met colleagues with similar interests in person. "In Finland, one in ten people in the auditorium were knitting. I thought to myself that it makes no difference if they are listening, knitting or sitting in a chat room. But during a break we started talking and they told me it has nothing to do with the lecture being boring, but they use it as a tool to memorise things better," she remembers.
During a break at one of the applied linguistics conferences a colleague came to ask something from her. "I of course thought it has something to do with my presentation, but she started talking about some patterns I had published in a magazine," she laughs. Her two lives of working at the university and as a fashion designer complete each other. Sometimes, when the mind wanders, knitting helps focus again – she often knits as she reads. "Thankfully, I don't have to choose between the two," she smirks.