This is How the University Innovates Education!
As the university is the promoter of innovation in education then to achieve this humongous and essential goal the Centre for Innovation in Education (CIE) was established.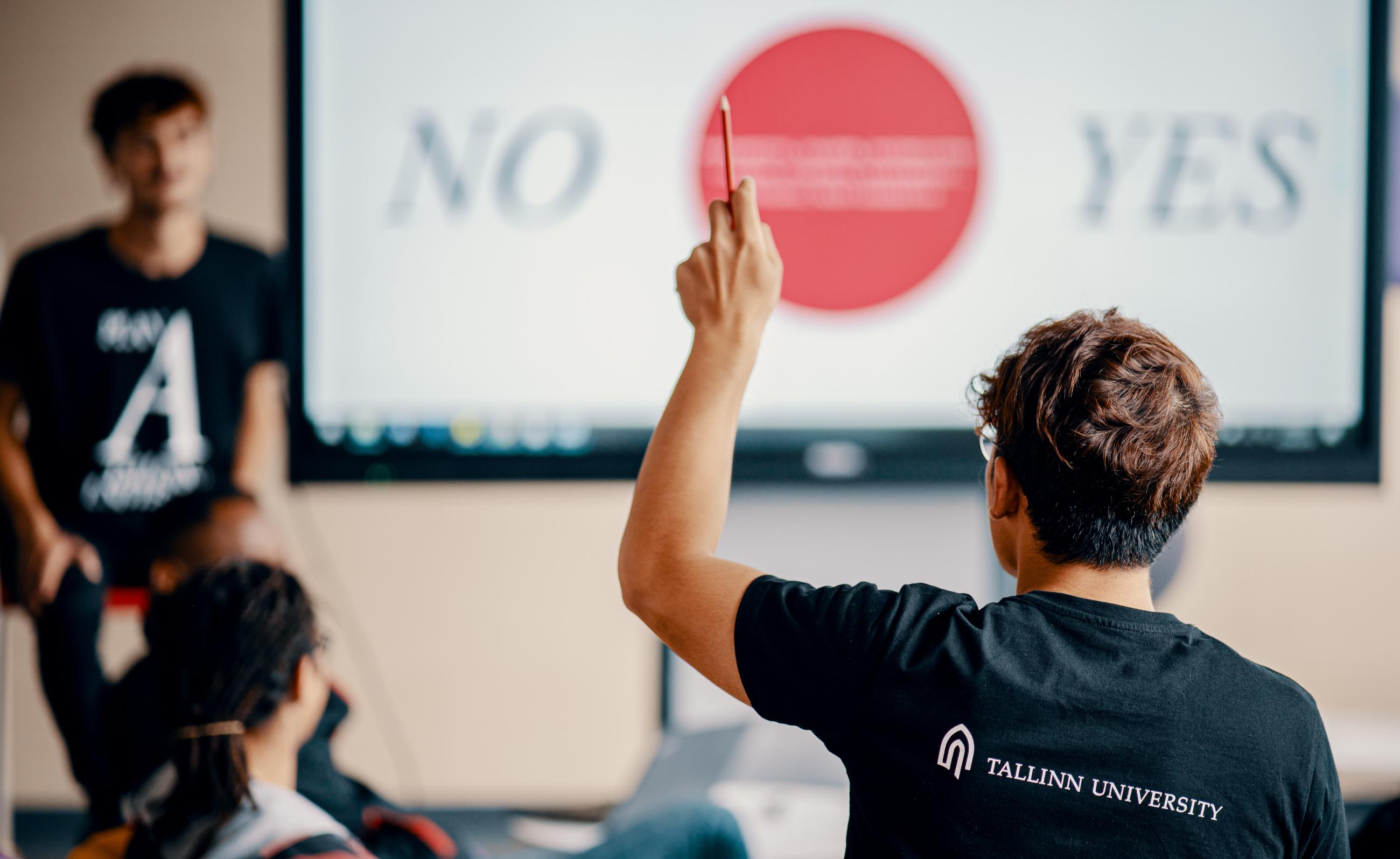 The aims include to elaborate upon the new approaches to teaching/learning and support their implementation in teacher training (pre- and in-service) and in the entire Estonian educational life. 
Among various activities, projects and initiatives to rise up to the challenge CIE is responsible for the following:
The Competence Centre for Educational Innovation is a so-called incubator for evidence-based service packages for the future. 
We are developing the in-service training in a way that long-term trainings will be integrated and combined with other elements like pre-testing, consultancy and coaching, action research of participants, implementation of mini-projects, etc. 
We also follow the idea of evidence-based improvement in a way that the training process and practical assignments will be designed according to the research interest of academic staff and co-creation with schools. 
The development areas for these service packages are: 
evidence-based development of teaching and learning, 
educational technology,
general skills, 
school culture,  
inclusive education. 
The CIE monitors educational innovation by conducting a regular School Survey, which consists of a Student Questionnaire and Teacher Questionnaire. The number of participating schools has increased in three years up to 60 schools. The School Survey is voluntary and as a result of this survey, every school gets an overview of their profile compared to other schools. This gives schools the possibility to benchmark on dimensions of approach to learning and teaching. In addition, CIE also organizes several dissemination events. For example, a school can order an interdisciplinary project day on a university campus where the students can experience integration of subjects and the teachers can observe this process. We also organize the educational fair and competition of innovative ideas in cooperation with Tallinn Municipality once a year.
We offer teachers in-service training and continuing education for all study areas in the School of Educational Sciences. 
In our training list, we have three types of training services. The main type of training is basic training programs for teachers, which is part of the European Commission-funded project coordinated by the Ministry of Education and Research. These trainings are offered free for teachers and cover the teaching and learning competencies for the teachers. 
Secondly, we offer public training programs, which are financed by the participants or their employees. 
The third type of training is tailor-made training programs for educational institutions. Areas of training courses are as follows:
Teacher Education and Educational Science: teacher as a leader, teacher as a communicator, teacher as a researcher, integration of subject areas etc;
Non-formal Education and Lifelong Learning: train the trainers, teaching and learning in adult education, youth work, teaching in vocational education; 
Inclusive Education: students with special needs, counseling and solving conflicts, differentiation, and individualization of studies;
Educational Leadership and Innovation: strategic planning and self-evaluation for evidence-based management, robotics, digimath.
CIE also means the learning environment, where there are several multiscreen classrooms to facilitate collaborative learning with the support of an educational technologist. 
---
If you want to know more about what the CIE does and in more detail, read about it here
You can also write to us: hik@tlu.ee.  
As co-creation is one of the core aspects of CIE, then we are looking forward to your input!