Cooperation between Universities' Knowledge Transfer Network members increased
On 5th and 6th May, Tallinn University representatives participated at the Estonian Universities Knowledge and Technology Transfer Network meeting. The aim was to discuss cooperation between universities in knowledge transfer, intellectual property, spin-offs, entrepreneurial cooperation and entrepreneurship education.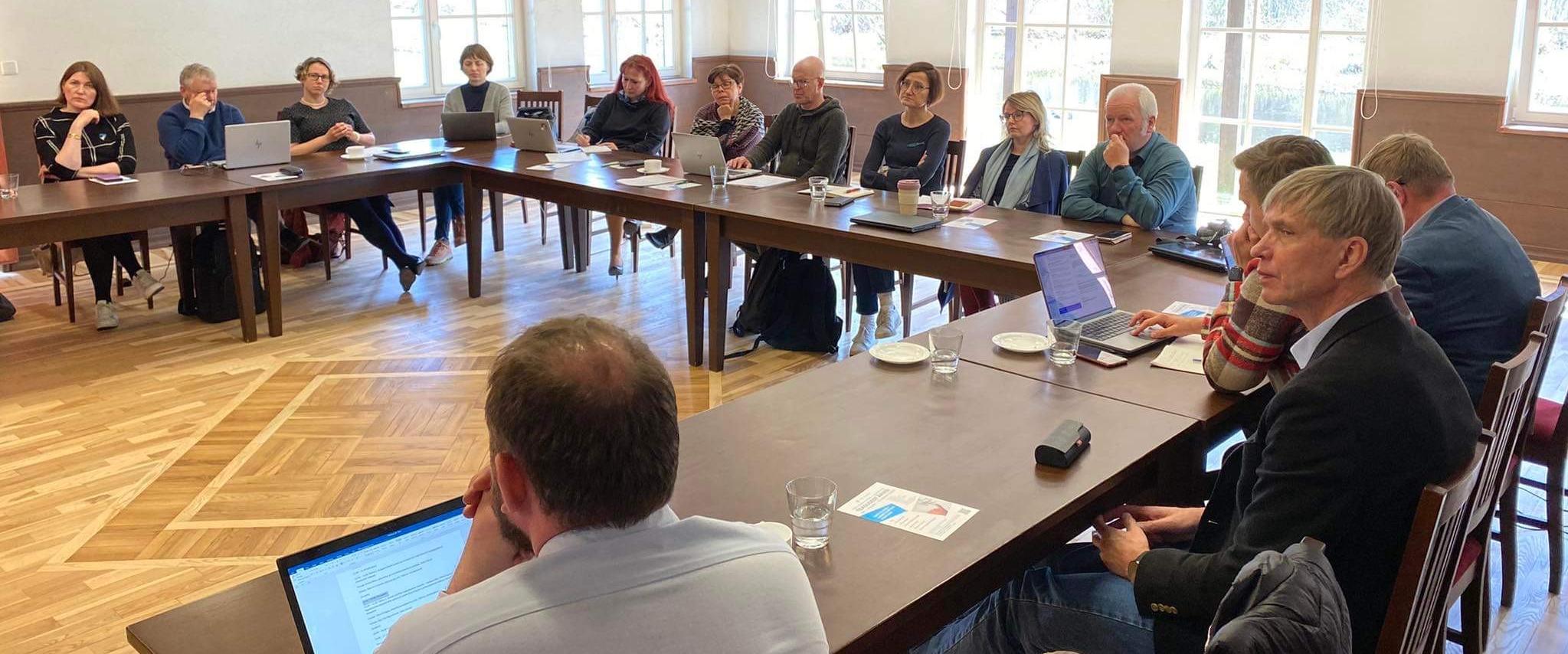 In December 2020, four Estonian universities – Tallinn University of Technology, University of Tartu, Estonian University of Life Sciences and Tallinn University – signed a consortium agreement, which laid the foundation for cooperation of technology transfer between those universities. The aim of the consortium is to promote development of knowledge, innovation and technology and its transfer to businesses and organisations. This would ensure that research results are applied in an economically viable way and positively influence the growth of the Estonian society's welfare and science-based decisions
.
According to Silja Lassur, an expert on development projects, there are a number of cross-university collaborations that work well. "The ADAPTER platform has become a very good tool for companies to approach universities. The STARTER student entrepreneurship programme also works well. In addition, we also have experience in writing and implementing joint projects. Currently, for example, we are jointly involved with Tallinn University of Technology and the University of Tartu in the UNIcorn project to map and develop knowledge transfer processes."
Based on the Estonian R&D, Innovation and Entrepreneurship Development Plan (R&D&I Plan 2035) and the Institutional Knowledge Transfer Capacity Support Measure for Universities (ASTRA+), the university knowledge transfer units are looking to work even more closely together to jointly support research impact.
One specific issue discussed at the seminar concerned the management of conflicts of interest in the context of spin-offs and how this should be set out in universities' internal regulations and national laws. According to Marika Vilisaar, the legal counselor for research affairs, intellectual property is an issue that needs to be actively addressed in the coming years. "At the moment, our awareness of intellectual property and our capacity to identify it is still low. This means that we do not really have a full picture of our assets. The research community and the knowledge they generate is undoubtedly our greatest asset."
In the network meeting it was discussed how universities could improve joint bids, project proposal writing  and form cross-university thematic clusters around specific challenges. According to Aija Sakova, Head of the Centre for Knowledge Transfer and Projects, thematic clusters are one way to create opportunities for researchers from different disciplines, as well as from different universities, to come together and collaborate. "The sustainability challenges facing society are often so big and require so much multidisciplinary expertise that they cannot be tackled by disciplinary research teams. We need to work together across universities in the Knowledge Transfer Network to support the emergence of new strong communities of researchers on the basis of existing ones. Put simply, we need to create opportunities and spaces to bring together scientists with humanists, technologists with artists and creatives."
In addition, cooperation with the World Intellectual Property Organization (WIPO) was also considered. Estonian and Baltic universities signed a Baltic TTO cooperation agreement with WIPO in March 2022. The two-day cooperation meeting concluded with specific plans for further joint activities and an agreement for the next cooperation seminar in September 2022.
Tallinn University was represented at the network meeting by Aija Sakova, Head of the Centre for Knowledge Transfer and Projects, Silja Lassur, expert in development projects, and Marika Vilisaar, legal counsel for research affairs. In addition to colleagues from the University of Tartu, Tallinn University of Technology and the Estonian University of Life Sciences, a representative from the Estonian Academy of Arts also attended the meeting.