International Research Conference "Anxieties of Migration and Integration in Turbulent Times"
-
The European migration crisis, the political destabilization in many countries, demographic anxieties, environmental deterioration, and most recently, the COVID-19 pandemic – these and many other developments culminating in the past semi-decade have all contributed to the emergence of new and escalation of existing migration-related anxieties.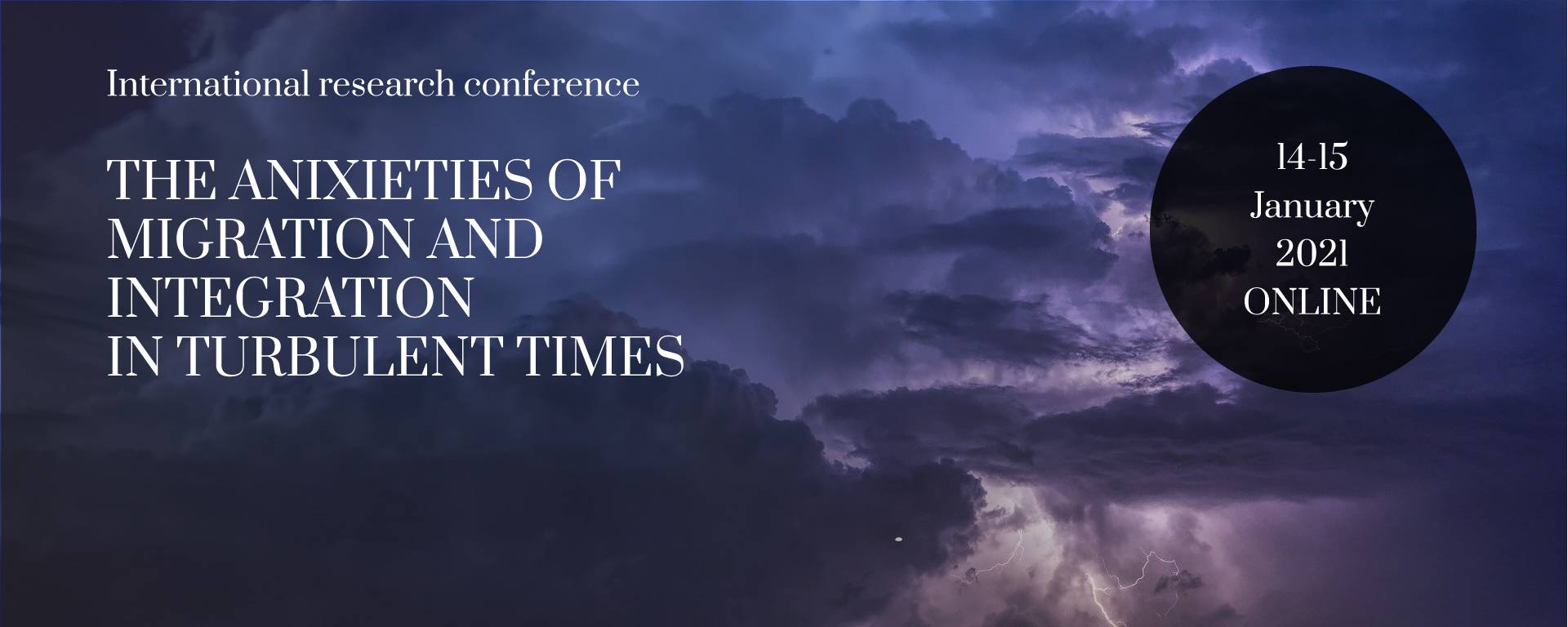 These anxieties – both as causes and consequences of migration – can be witnessed among migrants, sending and receiving societies alike. In receiving countries, the perceptions of voluminous immigration and various immigration-related conspiracy theories have fundamentally transformed the political landscape and brought new topics into focus in migration governance. In sending countries, meanwhile, anxieties over the impacts of emigration and demographic decline have risen into focus. For migrants, the situation often involves double stress, partly in response to the external triggers (e.g. COVID-19 crisis, political instability, deteriorating livelihoods) and partly as response to attitudes toward migration in sending or receiving countries.
Due to the travel and public event restrictions, the conference will be held online. The conference is free of charge for accepted participants.
More than 40 researchers from 20 countries will be speaking at the conference. Keynote speaker Louise Ryan focuses on the impact of "turbulent events" on migration processes. World-renowned cultural psychologist Jaan Valsiner focuses on how to overcome anxiety about integration.
The conference is organized by the School of Governance, Law and Society at Tallinn University in cooperation with the Sussex Centre for Migration Research (SCMR), University of Roskilde and Tampere University, in the framework of the EU-WIDENING project Twinning for excellence in migration and integration research and networking (MIRNet), funded by H2020.
Timetable: (UTC+2)
14 January
10:00-11:30
Welcoming address
Louise Ryan: Dis-embedding or re-embedding? Exploring migrants responses in contexts of 'unsettling events'
12:00-13:30
Panel 1: The impact of COVID-19 on migration processes
Panel 2: Prejudie and migration
14:30-16:00
Panel 3: Migration as lived experience during uncertain times
Panel 4: Anxieties and migration policy-making
16:30-18:00
Roundtable: Migration and integration management during the pandemic: a practitioner perspective
15 January
10:00-12:00
Panel 5: Coping with COVID-19
Panel 6: Integration, identities and belonging
12:30-13:30
Jaan Valsiner: Integration beyond assimilation: from anxieties to resilience
14:30-16:00
Panel 7: The populist appeal of immigration
Panel 8: Migration strategies in turbulent times
16:30-18:00
Panel 9: Relational perspectives on migration and integration
Panel 10: Migration and policy performance: comparative perspectives
18:00-18:30 Closing remarks