SOGOLAS Winter School for PhD Students and Supervisors
-
The aim of the Winter School is to offer an opportunity for the PhD students of demography, politics and governance, sociology and social work to give and to listen to the presentations of fellow PhD students and to get feedback from young academics who have defended their PhD just several years ago. The presentation is expected to be a compendious piece of research – it may be a single study related to the PhD thesis, a draft scientific article, a draft of doctoral thesis or a chapter of a monograph. We would like to know more about your progress – what has been done, what is needed to be done in short term or during the year 2020. The feedback to the presentations will be  provided by the following academics: Associate Professor Kadri Aavik, Associate Professor Mariann Märtsin, Researcher Leen Rahnu, Associate Professor Tõnis Saarts and Professor Merike Sisask. Also we expect our PhD supervisors and co-supervisors to participate in our academic discussion.
The deadline for the registration is: 01.11.2019. SIGN UP
Please send your abstract not later than on 01.12.2019 to Koidu.Saia@tlu.ee
The Preliminary programme
Day 1
9.30 Departure from Tallinn
11.00-13.00 Introduction and presentations
13.00-14.30 Lunch and check in
14.30-16.30 Presentations
16.30-17.00 Coffee & Tea break
17.00-18.30 Presentations
19.00 Dinner and joint activity
Day 2
Breakfast
09.00-11.00 Presentations
11.00-11.30 Refreshment & moving break
11.30-13.00 Presentations
13.00-14.00 Lunch
14.00-16.00 Presentations and Summary
Bus leaves to Tallinn University
*The possibilities how to support doctoral students were discussed during the last academic year 2018/19 in the roundtables and doctoral study programme administrators' meetings. The idea to arrange the Winter School, including presentations and their feedback, received positive feedback.
*The PhD students who participate in the winter school will receive 2 ECTS certificate (preconditions: registration and abstract sent on time, having 15 min presentation, participation in 2 full days).
*The participation in the Winter School will be taken into account in the attestation which will be held in June 2020 and will be again compulsory for all SOGOLAS PhD students.
*The participation in the Winter School will be taken into account as a positive factor while evaluating spring 2020 doctoral school  mobility grant applications. There is a slight advantage for the PhD students who presented in the Winter School and would like to apply  for the mobility grant aimed at participating in the conference with the same presentation.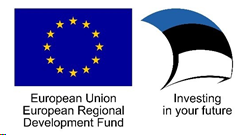 Activity is financed by the European Regional Development Fund through the institutional package measure for R&D institutions and higher education institutions (ASTRA project TLU TEE of Tallinn University) and is organised by Doctoral School of Behavioural, Social and Health Sciences and by Doctoral School in Economics and Innovation.