Jair Bolsonaro and the Fate of Brazil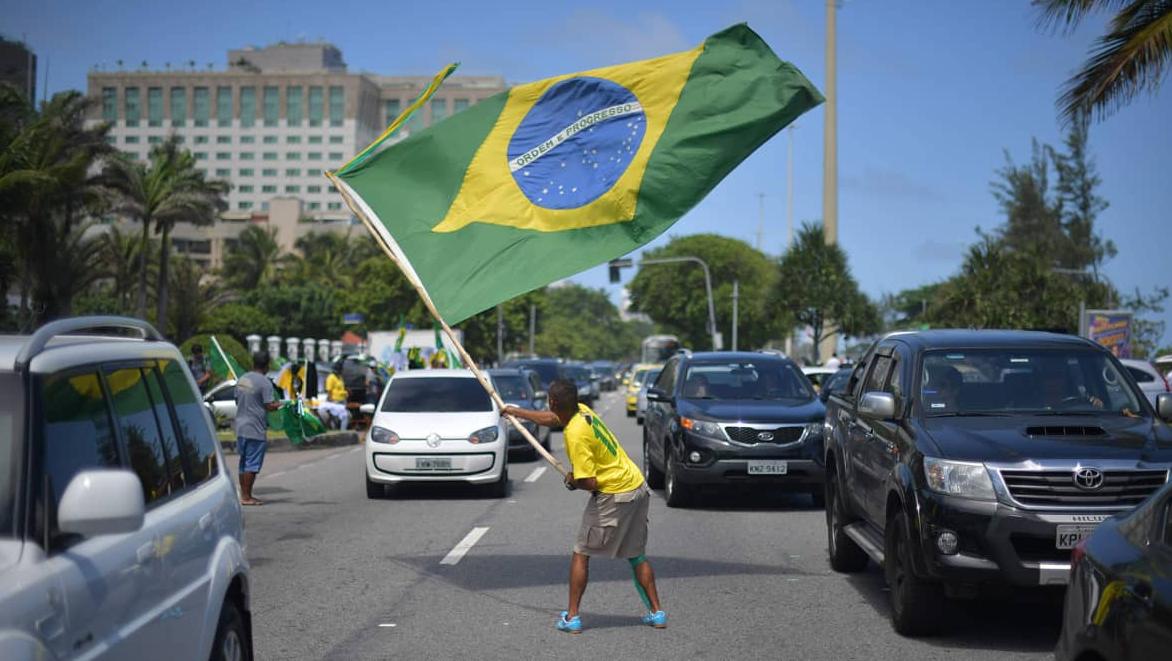 The rise of Jair Bolsonaro as President of Brazil in 2018 has revolutionized Brazilian politics and international relations. The country has seceded from the BRICS countries previously formed by China, India, Russia and South Africa, as well as Brazil. At the beginning of the millennium, many saw the rise of the BRICS countries as representing a polar world order than before. Now it seems that the situation has changed: the United States and China are struggling with hegemony, and other states, including Brazil, are checkers in this figure.
There are many reasons, as well as consequences, for Bolsonaro's rise to power.
The exceptional rise in raw material prices since 2005 brought Brazil a large amount of hard foreign exchange, especially from China. Between 2003 and 2010, for example, the price of a tonne of iron ore rose from about $ 30 to $ 180. [1] Brazilian mining company Vale made a staggering $ 17.5 billion in 2011.
Most of the raw materials were exported to China, which was in dire need of soybeans, minerals, pulp, and other natural resources in Latin America and just Brazil to grow. This development was not considered good in the United States. China managed to decentralize its dependence on, for example, the U.S. importer and Western oil production. During the 2008 financial crisis, China seized the agreements sought by the United States.
Oil reserves found off the coast of Brazil. During that time, China became by far Brazil's most important trading partner: no other state would be able to buy all of Brazil's production. For example, the state supported the creation of so-called national heroes in various industries, i.e. sought to create globally leading companies in the production of pulp, meat and iron, among other things. This created, for example, the world's largest meat producer JBS and eucalyptus pulp producer Fibria (now Suzano). Decision-making power focused on what trend the country should follow.
Then raw materials became cheaper in 2013–2018. This led to commodity exporters, who had increased their power, wanted to guarantee a president that is even more favourable in order to expand their production areas.[2] They succeeded.
In his 2018 election campaign, Bolsonaro's rival, Labor party candidate (PT) Fernando Haddad promised to stop Amazon deforestation. This would have meant investing in the agricultural sector to convert Brazilian livestock pastures into soybean fields instead of clearing the lands of indigenous forests. If this had been the case, the elites of the new soybean millionaires and traditional large cattle breeders would have drifted into mutual competition.
In his election campaign, Bolsonaro framed the extensive indigenous reserves and other forest reserves created in previous years as obstacles to development. He was supported by an elite enriched by deforestation for centuries and by many poor people in remote areas. Bolsonaro attacked large against indigenous land administrations and promised countries to a wider range of people.
In addition, Bolsonaro's choice was influenced by an extensive blackmail campaign. Supporters of Bolsonaro funded millions of hate and false messages that blackmailed the Labor Party on the messaging service WhatsApp. The message campaign was followed by a coordinated reassurance from the priests of the new Pentecostal and charismatic movements that the absurd claims of the messages would be true. The New Pentecostals are Bolsonaro's main supporters, and the group is represented in parliament.
The crisis in the Brazilian political system and democracy is also being affected by economic policy and the recession. It has deepened, especially since 2013. That is when the government tightened economic discipline and the central bank raised interest rates even as the country was drifting into recession. This was driven by decline of raw material prices, a sharp rise in the cost of living and weakened domestic demand.
Since 2014, the oxidation of rule-baseness has accelerated unpredictably. A new feature of Brazilian politics is the use of justice system to defeat political opponents. Social scientists call the phenomenon as lawfare.[3] On paper, lawsuits seem legal, but justice system is divided politically. The purpose of the law is not so much to guarantee the rule of law or equal treatment for all, but to act as additional means of defeating political opponents for those with links to the courts.
According to many scholars, the politicization of the judiciary has been central to the erosion of democracy and the rule of law in Brazil. For example, according to Leonardo Avritzer, a Brazilian professor of political science, the erosion of democracy and the rule of law has become a goal.[4]
The current situation in Brazil also affects the rest of the world. The trade negotiations between the European Union and the Latin American trade area - Mercosul, which have lasted for more than 20 years, have ended in difficulties since the rise of Bolsonaro. The reasons have been the increased destruction of forests, human rights violations, and the persecution of indigenous peoples and the rise of authoritarian policies, which have been criticized by many EU countries.
It is possible that Bolsonaro's time in Brazil ends. Donald Trump was supporter of Bolsonaro, because he gave promises to Trump administration, which contained to keep Chinese influence in Brazil in minimum, so that U.S would gain more advantage in trade conflict and Chinese attempts for de-centralized oil imports would become more problematic. Donald Trump lost Presidential election in 2020 and it is possible that Bolsonaro cannot hold his office at Presidential election in 2022.
A Brazilian Supreme Court judge unexpectedly overturned criminal convictions on Monday that prevented Luiz Inácio Lula da Silva from running in the last presidential election. Now Lula is expected to challenge right wing President Jair Bolsonaro in the 2022 election. Despite his prison times, Lula is considered a notable opponent of Bolsonaro. For example, in the center-right Estadão newspaper, before the sentences were overturned, Lula was ahead of Bolsonaro in polls.
In an interview with the newspaper the Guardian at last spring, Lula barked at Bolsonaro's corona policy as grotesque and irresponsible and said this would lead the Brazilians to the slaughter. More than 265,000 Brazilians have died in the pandemic.
"We are voting for someone who is committed to human rights and respects them, who respect the environment, who respects the Amazon, who respects blacks and indigenous peoples. We choose someone who is dedicated to the poor of the country."[5]
Messages are contradiction of Bolsonaro's politics. That alone is not enough to win. In Brazilian politics, the tiebreaker has traditionally been the so-called center-right, or "civilized right," whose support both Lula and Bolsonaro have to reach out from their own sides. Lula has his own strong supporters, and many Brazilians believe the charges and convictions against her have been political from the start. The policy of South American economic power is fast-paced, and Lula is not the only leader in the country who has fallen on corruption charges. It is safe to say that Presidential campaigns have now initiated. Bolsonaro faces a strong opponent and his undermining attitude against the COVID-19 pandemic with over 300000 causalities does not help his cause. It has come clear that Bolsonaro does not hesitate to use any means that he deems to be necessary for staying power. Lula Da Silva and his attitude provide at least some sense of a hope but is it enough? South America is famous for fallen leaders of left and right.
---