Meet Our Alumni: Angel from Argentina Who Has Spent a Decade in Estonia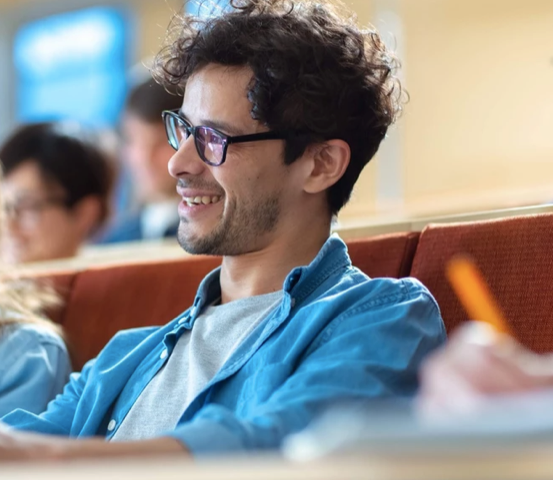 "My competence has grown coupled with the amazing opportunity to practice what I learnt from each of the subjects and courses."
These are the words of Angel as he shares the deep and life changing experience having spent 10 years in this beautiful country with rich cultural diversity. The experiences of this Alumni and many more makes Tallinn University the best choice. Join us as he shares his wonderful journey and stay in Estonia.  
Can you please introduce yourself?
Hi, my name is Angel, I am Argentinean and a graduate student of Tallinn University from Social Sciences field. I am currently living in Tallinn since 2011, and am loving it, I swear. 
Where are you from?
I am from Buenos Aires, Argentina.
Why did you choose Tallinn University? 
I chose Tallinn University back in 2013 while sorting out what will be my next step in my studies; I found a perfect study programme that was responding perfectly to my needs. I was searching for a career/study programme that would allow me to study different disciplines at once, a programme that would allow me to see different field of studies put together, interrelated. I mean searching for unique programme, and at the same a programme that would help me to clarify what direction to move ahead both education and work. I found it in Tallinn University.
How has your study of International Relations helped your career?
My studies of IR have helped me enormously while studying at TLU. I was already working in an international environment, an organization and with international target group and programmes, such as Erasmus + programme for EC. I can list several skills and competences that IR has equipped me with and built up my current career: definitely my cultural awareness and expressive competence has been rooted more, thanks to the set environment in which my studies were delivered at TLU. My competence has grown coupled with the amazing opportunity to practice what I learnt from each of the subject or course; I gained new knowledge that helped my adaptability and evaluation of things according to each circumstances. All in all, today I can confirm that IR has prepared and equipped me with all needed skills and competences for my personal and professional fulfilment and that includes current employment and social inclusion in Estonia although far away from my lovely Buenos Aires.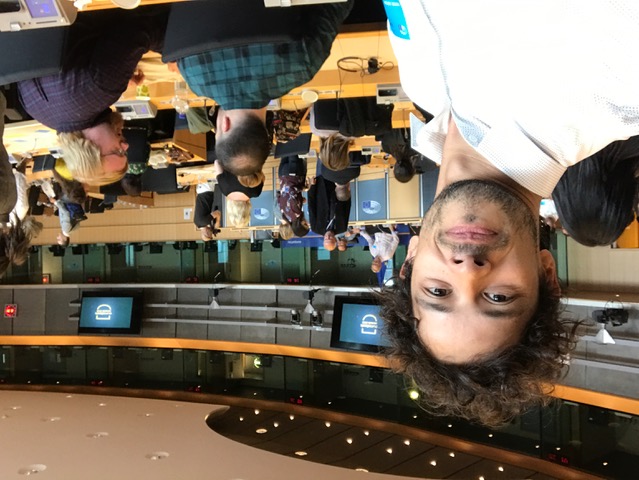 How well did you receive the Estonian culture?
Back in 2011 when I arrived in Estonia to participate in a year and a half of voluntary service managed by an organization, this organization helped me cope with my cultural shocks, differences and my adaptation to the new life and Estonian culture. As an international organization it helped me meet people from all over the world and my voluntary service in Estonia availed me the opportunity to meet with local volunteers and local colleagues. In parallel I did take part in different programmes implemented by the government focused on integration. I received the Estonian culture well prepared, surrounded by supportive peers, colleagues and of course with open mind and heart ready to learn from Estonian culture, share and acknowledge my culture as well is an important part while I cope with my new life in Tallinn.
Do you think International Relations has helped your present job with involved? 
International Relations has definitely helped my current work with Involved NGO, As an NGO we work round the clock with other international organizations all over the word implementing EU policies to support youth and adults in different fields of education and training.
Do you notice any similarity between your current job and the study of International relations?
Of course I do, the more I work the more I notice it.  While I work with international organizations from the private, public and third sector I do experience the relation and cooperation between them, being analytically able to map the concerned issues involved for policies implementation of certain programmes, adapting them and to see the bigger picture from a small corner of my desk gives better understanding and therefore am able to contribute to a global change. My work in Involved NGO ranges from gender equality related issues, climate change, social entrepreneurship, cooperation, inclusive education and more. I love it!
What advice do you have for current and prospective students of Tallinn University?
Before starting your academy year, career or path, know that opportunities at Tallinn University are in abundance ready to be taken, enjoyed and made the most out of. The same applies for future opportunities in any of the sectors out there related to particularly IR programme at TLU. For me IR is not just a study programme that gave me knowledge about policies, institutions. The most important thing in IR is having a bigger picture about you yourself and how could have a cross-cultural understanding of what is going on around us. While working for a non-governmental organization I can tell you that critical thinking, independence and hands-on work amongst other are rare qualities you can get from TLU: a perfect combination of these makes your future a success.