Meet our Students - Kingsley from Social Entrepreneurship MA
To help inspire future students and graduates of Tallinn University, we are proud to introduce our truly amazing students. Kingsley Elijah is a I year student of Social Entrepreneurship from Nigeria. Read his thoughts about studying in Tallinn University and of the programme Social Entrepreneurship.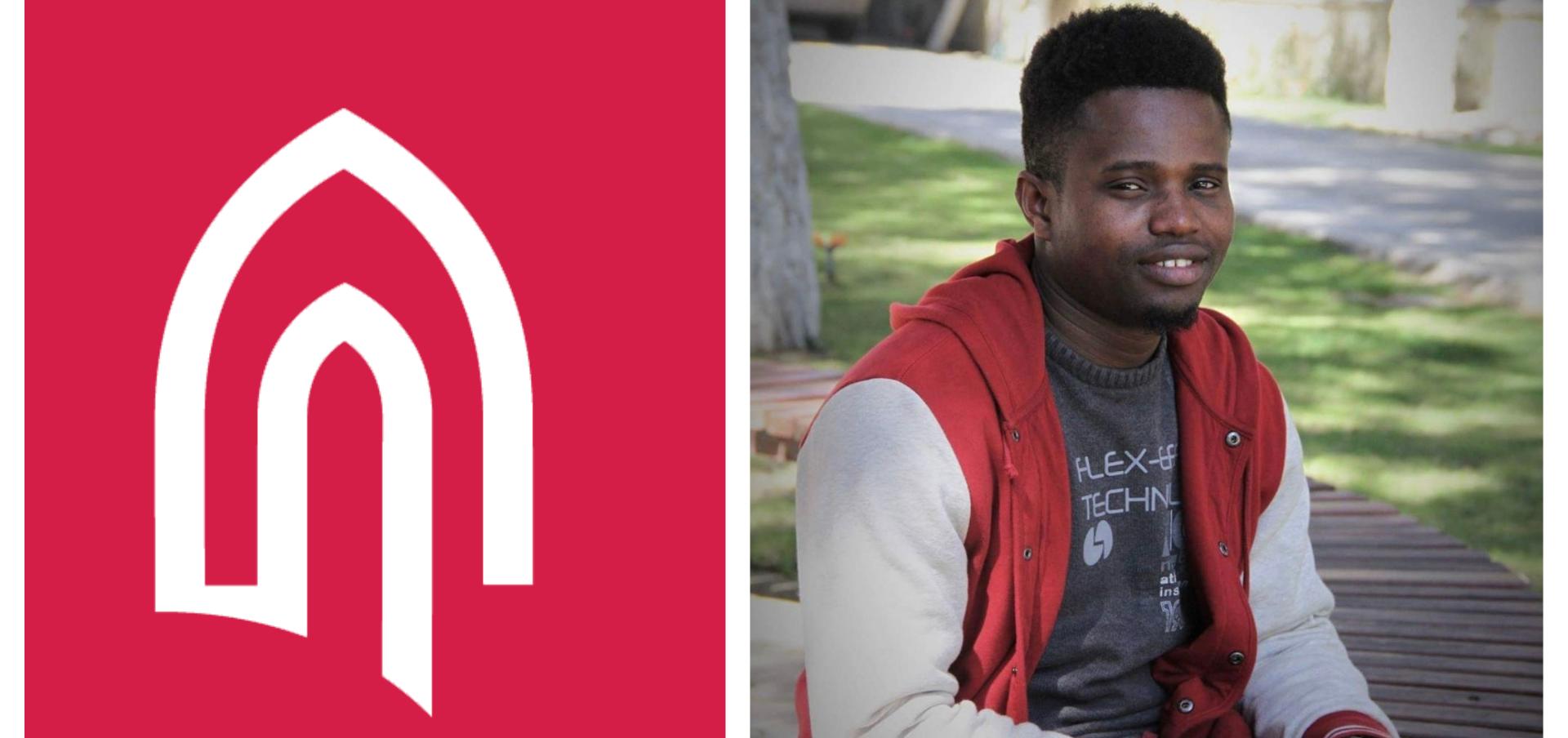 Could you please introduce yourself?
My name is Kingsley Elijah, I am from West Africa, Nigeria to be precise and I am a first-year student of a master's degree in Social Entrepreneurship in the faculty of Governance, Law and Society at Tallinn University.
What is your field of study and what are you researching about?
My field of study is social entrepreneurship. Plus, my research topic will be the impact of social entrepreneurship in this modern world. Moreover, despite the ongoing pandemic, the course has inspired me on how to conduct business and at the same time making an impact in the society.
How is the Social Entrepreneurship program going?
I must confess that this course has been awesome so far. The course has taught me as a social entrepreneur that we do not need to concentrate on maximizing profit alone but to make an impact in our world. It is an innovative course which teaches us how to carry out business transactions with respect of other people in mind. In addition, it has boosted my knowledge on how to create my own startup company in the future. Also, it thought us how to bring creativity to light.
And what been your favourite courses?
My favorite subjects are the concept of social capital and social impact, the Open Innovations system, and e-governance for responsible innovations. These courses have taught me a lot ranging from various types of social capital and how they impact us in the future. Plus, the open innovation system has changed orientation toward life itself and has thought me to live a cautious lifestyle that will not affect other people or create problems for other citizens. for instance, help in fighting poverty, reduce food waste, educating ourselves, eating healthy, taking plastic cans to a recycling centre instead of dumping them in the trash can, and be sensitive to our environment. Moreover, e-government has many benefits and these subjects has enlightened me on how to embrace new technology and make good of the innovation.
 Why did you choose Estonia and why Tallinn University?
I chose Estonia after a series of research among all the Baltic state universities and the visa process for international students. Firstly, the admission process was straightforward. Secondly, the visa process is not stressful and the Estonian Embassy is about 5 minutes' walk from my apartment. Thirdly, the school fee is moderate and flexible during the time I applied. Fourthly, I enjoyed the orientation session when the three big universities namely Tallinn University, University of Tartu, and Tallinn University of Technology came to my city in Thbilisi, Georgia for orientation. I fell in love with Tallinn University after the orientation session and I have never regretted it one bit since then.
 As a foreign student, how do you cope with living and studying here in Estonia?
It is expedient to say, it hasn't been easy as an international student from West Africa. It takes weeks to blend in with the system, in terms of weather, change of environment, social life, accommodation, job, studies, and other factors initially but as time goes on, coping with study and other things becomes seamless.
Did you experience culture shock?
Yeah, one cultural shock I experienced is when I went into Sauna with a towel. I never knew that you must be completely naked into a Sauna with a bunch of guys. It was weird to me cause the culture is entirely different from mine.
What has been your best and worst experience studying here in Estonia?
Uhm, I must confess that I have never had any bad experience studying here in Estonia. The education system at Tallinn university has been awesome so far, with friendly and dedicated lecturers taking your classes. Lecturers and faculty coordinators are always there to reply to your email as soon as possible. Also, social life has been awesome with my classmate before COVID-19 came and it took it all away.
What is your plan after graduation?
My ideal plan is to put what I have learned in my master's program into action. I want to be a social entrepreneur in terms of rendering professional IT services and giving back to the society in return. The main essence of my course is making an impact in our society. Moreover, my key project is reducing the consumption of fossil fuels by investing in solar power to generate electricity at a cheaper price for the masses in my country since we have a lot of sunshine in my country.