Meet Our Students - Michael
To help inspire future students and graduates of Tallinn University, we are proud to introduce our truly amazing students. Michael Nzeadi is a graduate student of International Relations from Nigeria. Read his thoughts about studying in Tallinn University and of the programme International Relations.

 Meet Our Alumni Michael. After his BA degree at the Philippines, Tallinn University was the best option for him. We are pleased to introduce an erudite Alumnus as he shares his sweet experience with us while he was a student at Tallinn University International Relations programme.   
Could you please introduce yourself? 
Well, my name is Michael Nzeadi and I am from Nigeria. I was a student of Tallinn University during 2018-2020. I graduated from the Master's program in International Relations.
Why did you choose Tallinn University?
Well, coming from a philosophy background, which was what I did in my undergraduate studies in the Philippines, I sought for ways to put the things I learnt into wider perspective. This way of thinking led me to choose Tallinn University. The program offered me a lot of things which happens to be in Estonia - a country of digital innovation. Tallinn University is a community where you can closely interact with your professors and teachers and this remains a great motivation of why I chose Tallinn University.
How did you see Tallinn University as a community?
I have a great memory from the moment I arrived to Tallinn University of my favorite teacher Matthew Crandall. He was very  superb from the first day till the last one, as he helped me and constantly pushed to achieve the best results, saying there is no limit to what you can achieve in academic life once you put in effort. Also, he played a prominent role to my first opportunity to an international conference in Ghana where I presented a paper funded through the Dora Plus Program. These things reinforce that idea of community where no one is left out. And this is one of the many opportunities Tallinn University has given me.
What were your favorite courses in school?
My favorite courses were Paradigms of I.R, the course on Cybersecurity, Research Methods in I.R. Also I liked the small class size, it gives the opportunity to have a close learning relationship with the lecturers.
What were the cons of studying Tallinn University?
I have to say I felt a bit lack of recognition of diverse approaches to International Relations. The I.R in Tallinn University is Eurocentric both in approach and method. It should actually be called a European political science or study, not especially I.R. I believe it doesn't tap adequately into the diverse background of its students. It is overly positivist and gives a little recognition to interpretivist works, but is merciless towards critical approaches particularly those from the post-colonial paradigm although I stand to be corrected and this is just my personal opinion.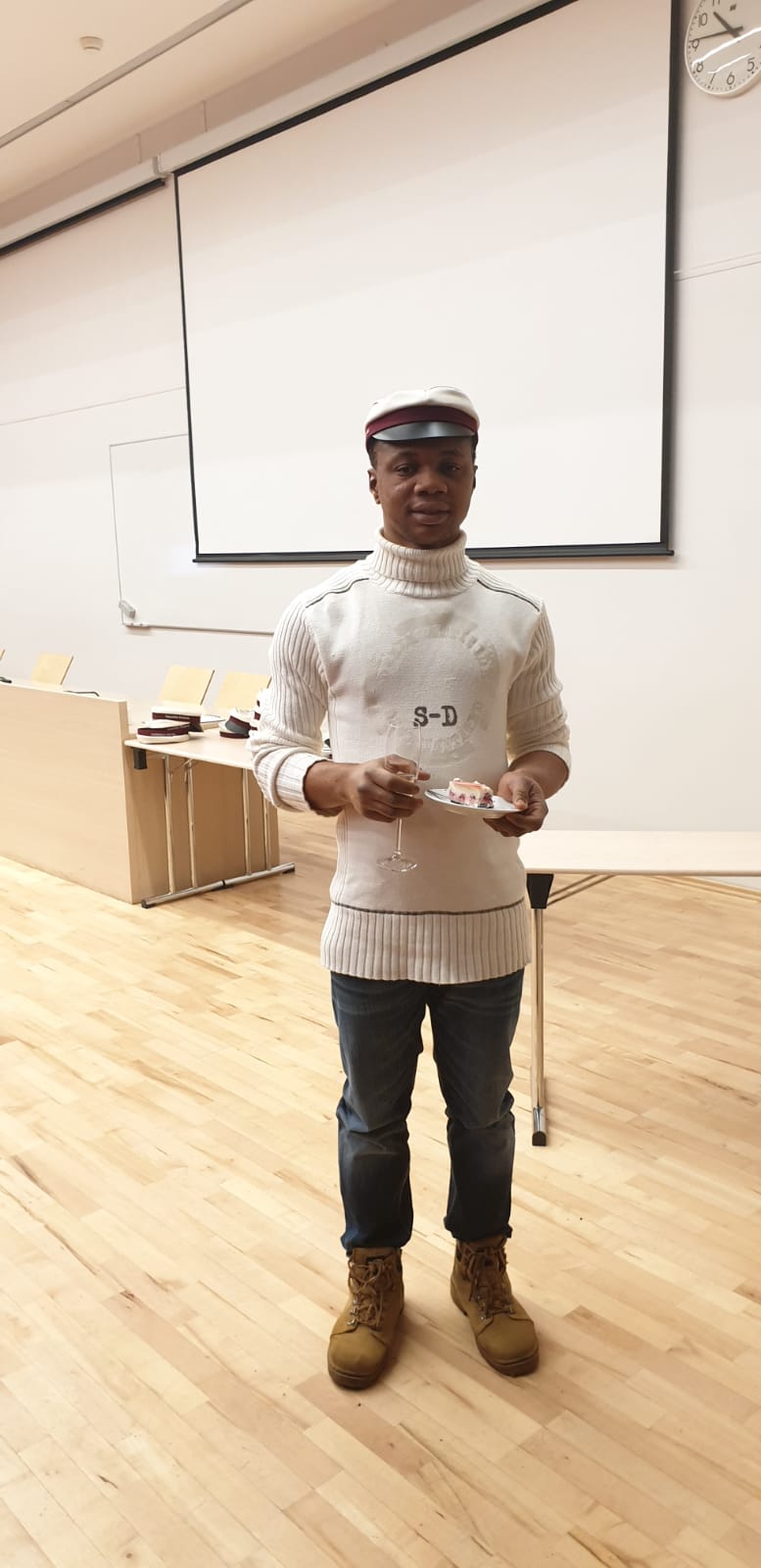 How do you see Estonia as a country you living in what can you say you enjoyed in Tallinn as a student?
I have been very happy here in Estonia. I was not disappointed choosing to come here because of its digital innovation, size and the less bureaucracy. Estonia is the place I really enjoyed and I still do so. I feel visible in Estonia on like some other places where we might feel lost in a lot of crowd in that I have been enjoying my stay. It has been that country where you can achieve your dream. It's a country to grow. On a general level I have been happy and impressed here. Time here has been wonderful.
What advise do you have for prospect students wishing to study here?
Tallinn University is a great university, fast becoming one of the top universities in the worl. It offers great opportunities of funding, also to really meet other great minds and other scholars from different places through the Dora Plus and Erasmus programme so in that sense. I would say to anybody thinking about Tallinn University that it's a great choice and it's something that you will never regret doing.