Peeter Lusmägi: physical activity is a fundamental right!
Peeter Lusmägi, a doctoral student at the School of Governance, Law and Society of Tallinn University, wrote his doctoral thesis on 'Developing a Social-Ecological Model for Promoting Physical Activity among Older Adults Based on the Experiences of 50+ Adults'. Since there has been little focus on older adults in Estonia in this field and no specific solutions exist for them, he took it upon himself to develop them.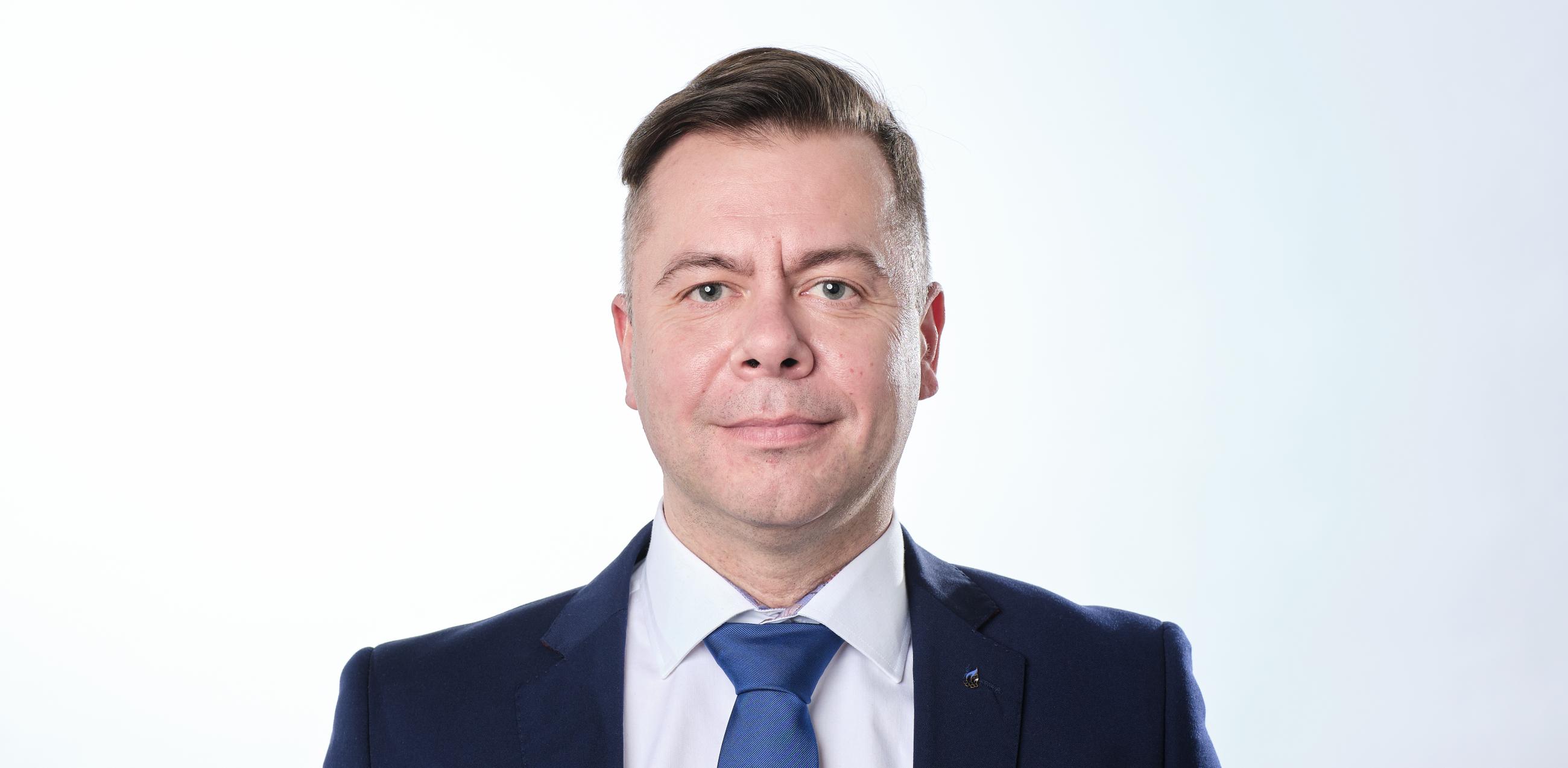 How did you come up with this topic during your studies?
That's a good question. I have been involved in sports professionally in the Estonian Olympic Committee since 2002, and since 2007 I have been the head of the Sport for All division. The need to learn more has come through my work. My education is quite varied. I have a Bachelor's in Information Technology from Tallinn University, a Master's in International Business Management from the International University Audentes, a Master's in Sport Management from the University of Poitiers and been gradually moving towards my doctoral studies. My academic background was one important prerequisite for my doctoral studies but so was my professional background. It seemed logical to do my doctoral studies in sociology with an emphasis on the sociology of sport.
I came up with the specific topic during my studies and conducted physical activity surveys among Estonians in 2013 and 2015 which showed that older adults tended to miss out on physically activity compared to young people. As older people make up about a third of the Estonian population, they need separate attention and specific solutions which have not been developed in Estonia yet. I took the challenge to find these solutions. Physical activity is a fundamental right! 
Writing a doctoral thesis is a huge task and definitely needs constant self-motivation. What's your trick? How were you able to consistently work on it to achieve a successful final result?
My first trick was that I wasn't a full time doctoral student. The university met me halfway and my nominal period of studies was eight years, which was the time it took me to complete it while having other full-time jobs. It is important to assess your schedule realistically. The other trick is to work on your doctoral thesis when you feel that you are really motivated and ready to write. If you don't have that right feeling and need to start forcing yourself at 8 or 9 in the evening, you won't achieve anything. I focused on my thesis two evenings a week and slowly but surely I was able to reach my goal. During this time, I raised two young children and worked many jobs, but I was never stressed from my studies.
There were, of course, some small breaks on the way but another key to success for me was spending January and February at the library at Birkbeck, University of London four or five years in a row to write and cut myself completely off from life in Estonia. My family was with me but I was able to focus on my studies in peace during the day. I have the Erasmus+ and Dora programmes to thank for their support here.
Please describe a memorable or funny event that happened while you were writing your thesis.
To be honest, nothing funny happened, rather tragicomical – at least for me, coming from a field where there are no procurements or long deadlines, and everything is done quickly and efficiently. But I waited for the result of my last article which was a prerequisite for defending my thesis for a year and half, they processed it and there were six different reviewers...
I don't see how the pandemic could impact academic work so much but it was during that period.
How is your research going to change the world?
When I began my studies, I had a clear goal to write a thesis with a practical approach, not something that would be put on a bookshelf or even worse shoved into a desk drawer after my defence. Today I am already discussing my ideas with Estonian leaders in the sports and social fields and there are specific solutions that we need to take into account to improve the situation among older adults. My research is the first in our region, Eastern Europe, and the second in the world where older adults themselves were asked for suggestions on how to improve their physical activity levels. Someone usually comes up with these suggestions in an office but no one asks the target group, so this is unique.
How much are the voices of scientists and young researchers heard in our society?
It depends on the field. There are quite a few opinion leaders among the youth but if we look at who is invited to the President's receptions, for example, then I wouldn't say that the voice of scientists is heard a lot. Especially in the social sciences compared to other sciences. Politicians are the ones who speak up the most in Estonia. I, as some who is in the field, also struggle to think who are the leading sociologists who are heard in our society and I can't think of anyone other than Marju Lauristin. My supervisor Mati Heidmets also speaks actively in the field of psychology.
What are the most important values and beliefs that you live by?
First and foremost my values are my family, friends and colleagues. You need to get along with them well, make plans together and work towards similar goals... then everything else will come.
Please tell us about a book that you recently read and would recommend to others. Why would you recommend it?
Due to my studies where I needed to read a lot of research papers, I haven't had the time to read literature, I mostly read autobiographies and books about politics. The last book that I read and is on my desk right now is about Russian foreign ministers, which has a detailed and thorough overview of them. The author is Leonid Mletšin, one of the best researchers in his field in Russia. During the Soviet era, ministers were really good at holding onto their jobs, getting out of sticky situations and taking other positions, and it is very impressive how many decades a person could be in one position.