Social Entreprenurship MA student Nargiz Askarova - One of TOP 100 Women in Social Enterprise intiatives
Tallinn University Social Entrepreneurship MA student Nargiz Askarova, the Founder and CEO of newHorizons - adolescent girl empowerment program, was selected as for The Top 100 Women in Social Enterprise initiatives.

How did you find your way to Tallinn University to study Social Entrepreneurship? 
I am originally from Baku, Azerbaijan. Even though in Azerbaijan for long years I was working as a professional Korean language interpreter, but empowering girls was always my dream. Since 2016 I started to do community projects regarding the women and girl empowerment. Doing all these made me realize, that this is my life-mission to do for the rest of my life. I believe that life always sends us opportunities. We just need to constantly work and be ready to catch these opportunities. In 2018 being selected for DOT (Digital Opportunity Trust) Leadership Program in Ottawa, Canada gave a high boost to my social entrepreneurial journey. I built newHorizons program first prototype there and tested it in the villages of Baku. While I was working with young women in my community Buzovna, I understood that I want to do this work in a professional and global level because I started to notice that this problem is more serious and deeper than we might think. I first decided to make myself stronger in field and for this I needed to get education.
I was searching for universities, where I could get MA education in Social Entrepreneurship and luckily, just one year ago Tallinn University opened this program and of course without any hesitation I immediately applied, and got the admission. I am still happy with my choice!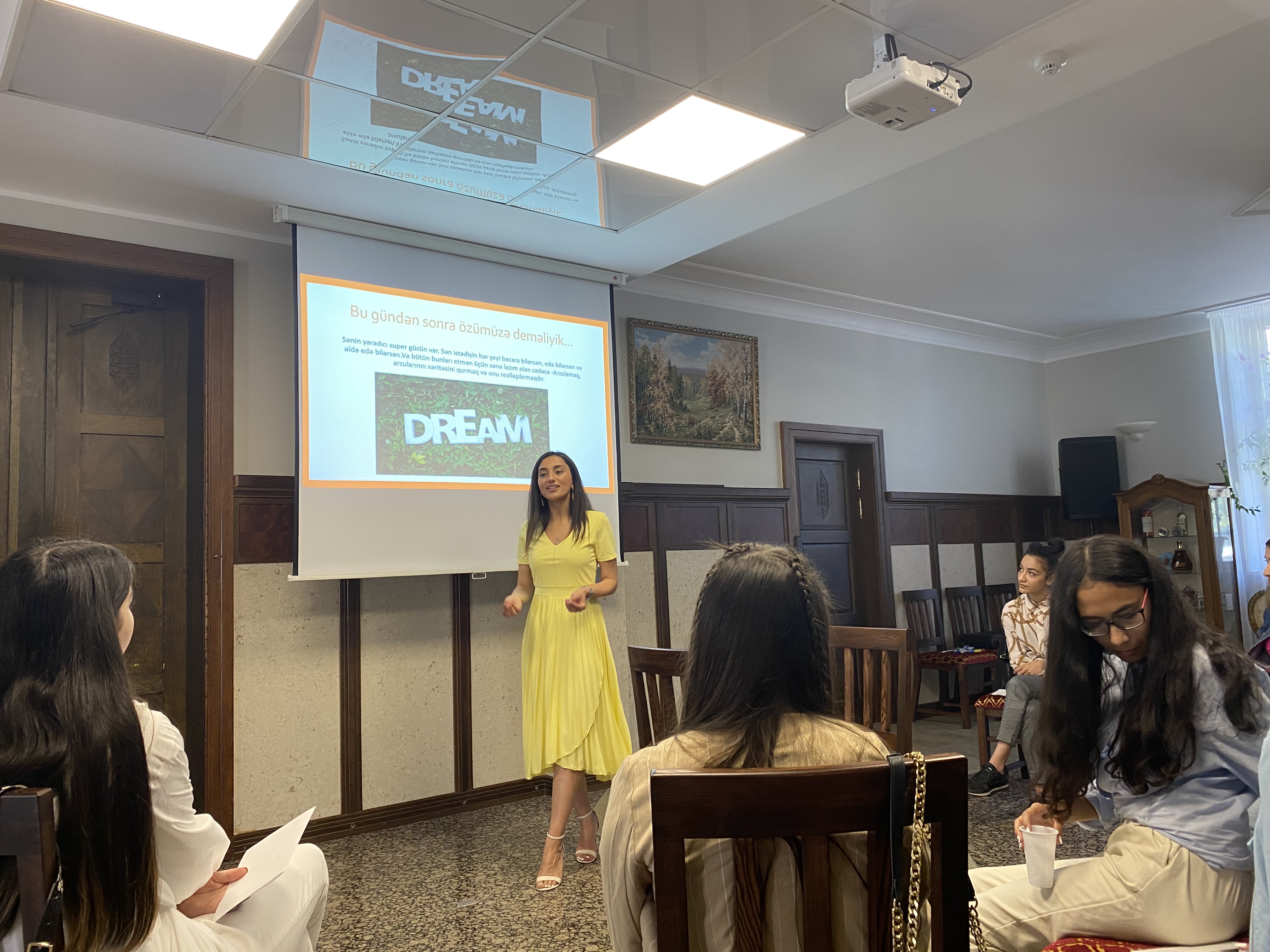 What is the newHorizons initiative about?
newHorizons is an impact oriented social enterprise that inspires, educates, and empowers young schoolgirls aged between 11 to 16 years old from developing countries. We do this through self-esteem, confidence, leadership, and entrepreneurship. Our mission is to help the adolescent girls to become strong and independent individuals and to make the world a better place. Since last year we are running the program online in more than 7 different regions of Azerbaijan and we could make a positive impact in more than 20 young girls' lives. There is a big change in the girl's behaviours and thoughts before and after the program. I see they are now stronger and confident than before.
How did you come to start with this?
I grew up in a conservative society where a woman's voice is not heard often. Since my school-age time I used to see how the customs and traditions, people's mindset, general environment in the community used to cripple the young girl's future. Many of my classmates dropped out of school to be married. When we were in the 9th grade and after I hear that they regret to be married off so early and never did anything for their dreams or try to fulfill their true potential. Hearing all of these sad stories, seeing the hope in the young girls' eyes about their bright future inspired me to take this initiative and build the newHorizons. I want to see the future female generation stronger and more independent.
What has been achieved?
So far, we could achieve to deliver 25 online workshops and invited successful women guest speakers from different fields to our weekend meetings. By doing all these we could kept the girls motivated, hopeful about their future and made them understand that one day they can also achieve all they want with the power of education and hard work.
What are the goals for the future?
My future goal is to work actively on the financial side of the program, to get some grants and collect donated laptops for the girls who can not afford to buy it. In our program we teach them some IT skills, and for this purpose they need to have a laptop.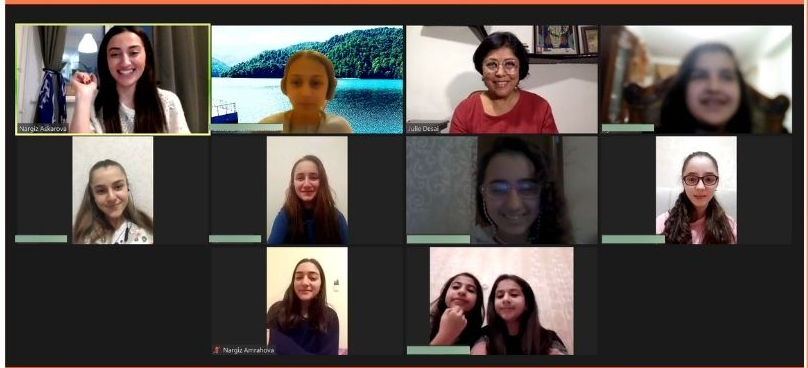 Has the SEMA program had any affect on your experience?
Definitely! The SEMA program had a big role while I was building the newHorizons. This program gave me an opportunity to expand my knowledge, skills, and network. Attending at the hackathons, StarterTallinn program, Social Entrepreneurship Incubator Program (SEIP) helped me a lot to improve newHorizons. I am grateful to all my professors, mentors, and classmates for the amazing experiences and nice memories.
What inspires you?
My dreams inspire me!
I think we should never be afraid of to dream big.
Nargiz Askarova was selected as for The Top 100 Women in Social Enterprise initiatives. See more info and find out, who else was selected here.