Building Bridges, Breaking Barriers: The ICSI23 Conference
The first year Master's Students in Communication Management participated in the seventh bi-annual meeting of the Interpersonal Communication and Social Interaction section of ECREA (European Communication Research and Education Association): "Looking forward!" or the ICSI23 conference last week and today share their experiences and reflections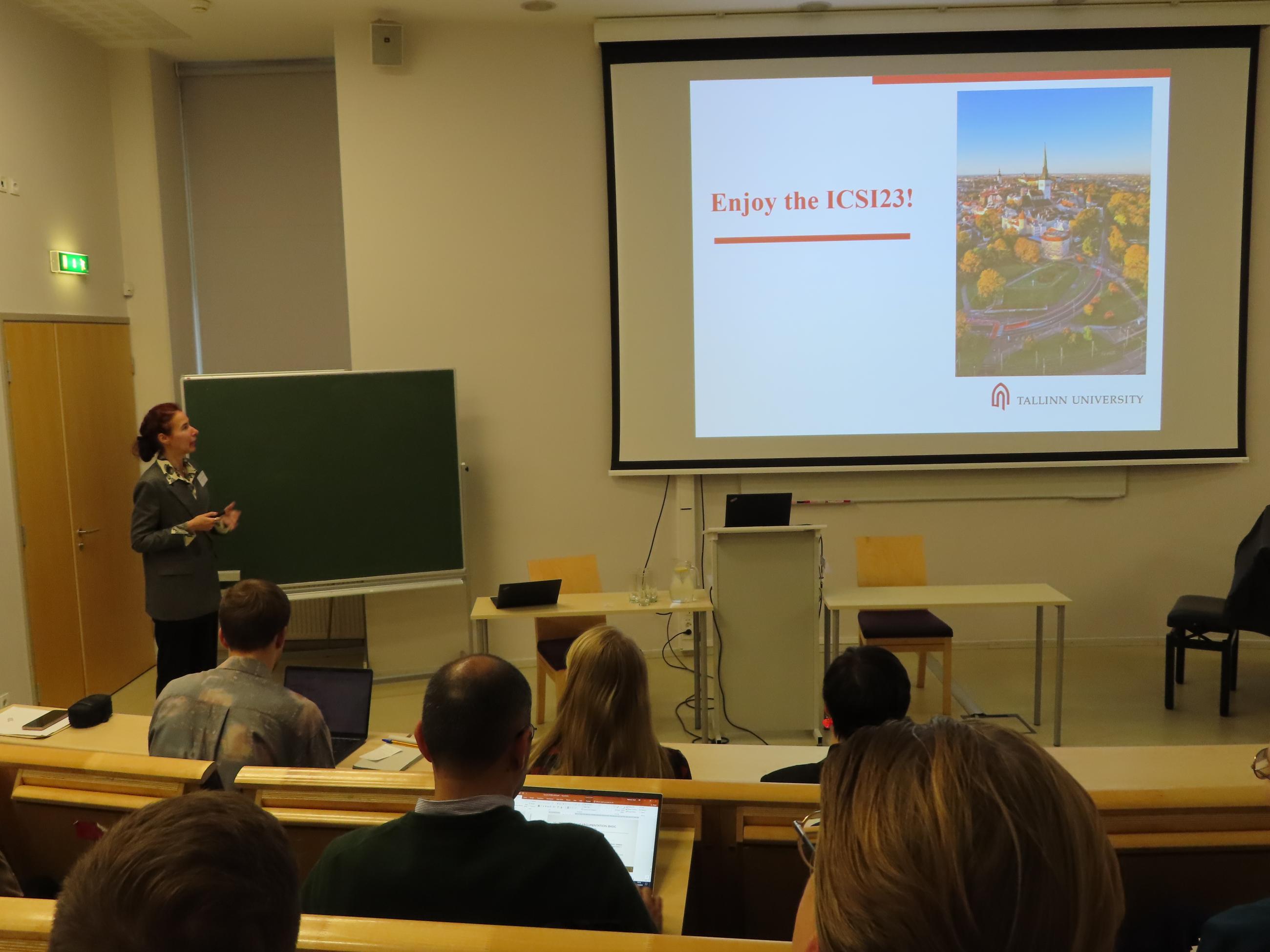 As we stepped into the bustling conference hall on the morning of October 25, we could feel the excitement in the air. Scholars from both sides of the Atlantic had gathered, their faces animated with anticipation. The next two days promised a deep dive into the world of interpersonal communication.
The first session took us on a captivating journey through the annals of history, unearthing the roots of interpersonal communication. It was a revelation to understand how this fundamental aspect of human interaction had evolved over centuries, shaping the way we connect and relate to one another.
As the presentations unfolded, we saw a wealth of knowledge and perspectives on display. Scholars from the United States and European countries shared their research, each shedding light on different facets of interpersonal communication. From non-verbal cues to the intricacies of language, every paper added a new layer to our understanding.
Day 2 dawned with a keynote address that would leave an indelible mark on our perspective. The topic of communication and trust resonated deeply, and the presenter's examples made the abstract concept tangible. Suddenly, the elusive nature of trust seemed within grasp, a delicate thread woven through every interaction.
During breaks, we had the privilege of mingling with second-year students in Communication Management, their experiences serving as a beacon for what lay ahead. Their insights were invaluable, providing a roadmap for navigating the academic landscape and honing interpersonal communication skills.
The culmination of the conference was marked by a delightful cake cutting ceremony. Attendees, now familiar faces, gathered around, sharing stories and laughter. It was heartening to see how a shared passion for understanding human connection could bring together such a diverse group of individuals.
As the event ended, we found ourselves reflecting on the whirlwind of knowledge and camaraderie that had filled these two days. The conference had not only broadened our horizons in the realm of interpersonal communication but also forged connections with like-minded individuals across continents.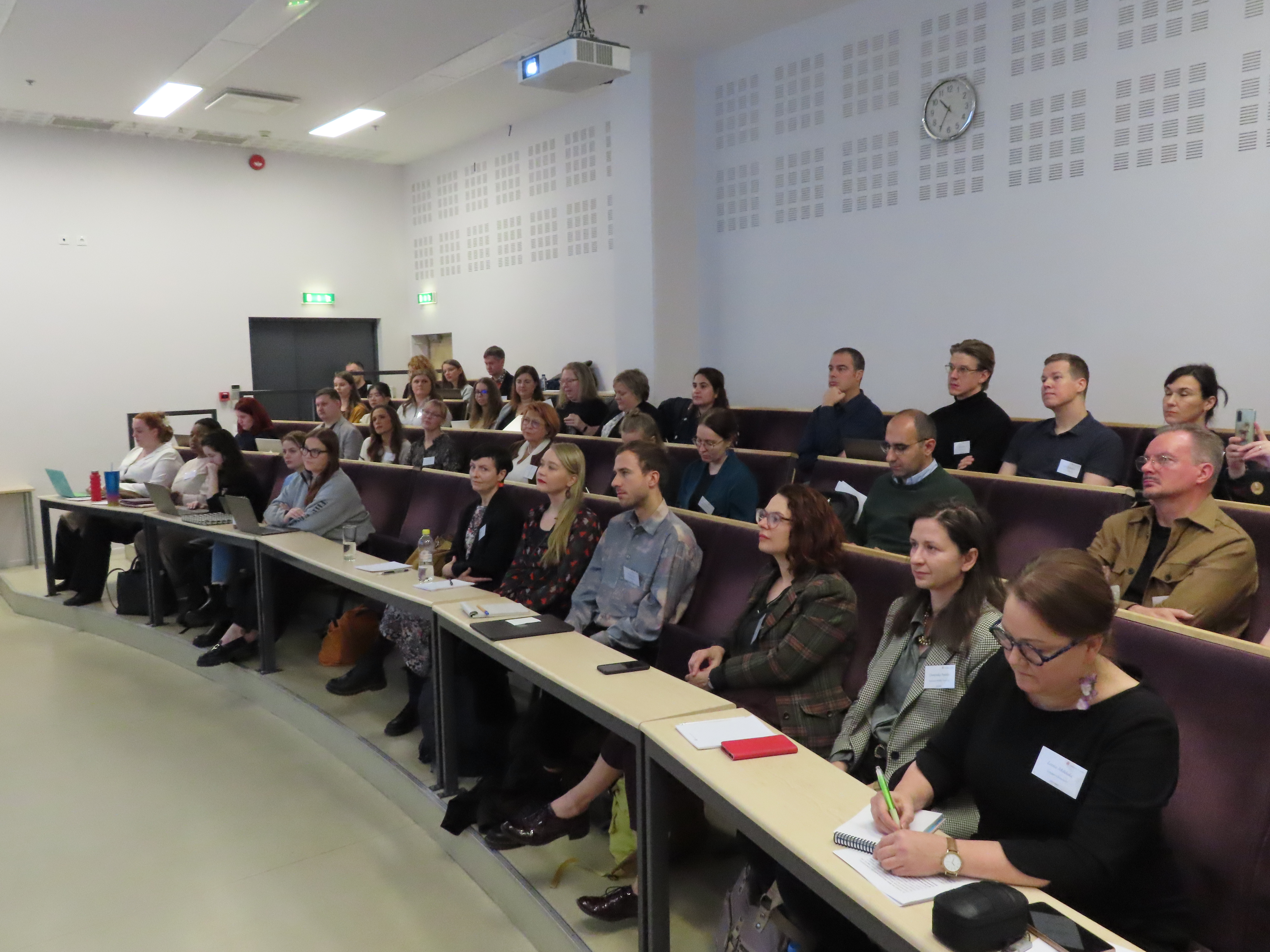 This experience was a reminder that the pursuit of knowledge is a journey best shared. The conference was a beacon of inspiration, a testament to the boundless possibilities that lie ahead in the ever-evolving landscape of interpersonal communication. It is an event we look forward to attending repeatedly, eager to continue this enriching odyssey.
Finally, we would like to share our reflections on the assistantship work at the conference by our fellow students, Hyo Jeong Chang, Burcu Kasapoğlu and Prerana Subedi Chettri. It was very enlightening for us first year students to see their communication management in action during the ICSI23 conference!
You may read more about the ICSI23 conference here: https://www.tlu.ee/en/bfm/icsi
Text by Muhammad Waseem Khan, Qasim Parvez, Shaharyar Ahmed Khan, Muhammad Umair and Zain Ul Hassan Syed, the first year Master's Students in Communication Management