DAVK podcast with Mart Sander
Digital Audiovisual Composition Contest (DAVK), happening since 2021 with the support of Estonian Ministry of Education and Science in the framework of Tallinn Science- and Creativity School, released a podcast episode about film music and music video. The podcast guest is film artist, musician, artist, and BFM doctoral student Mart Sander.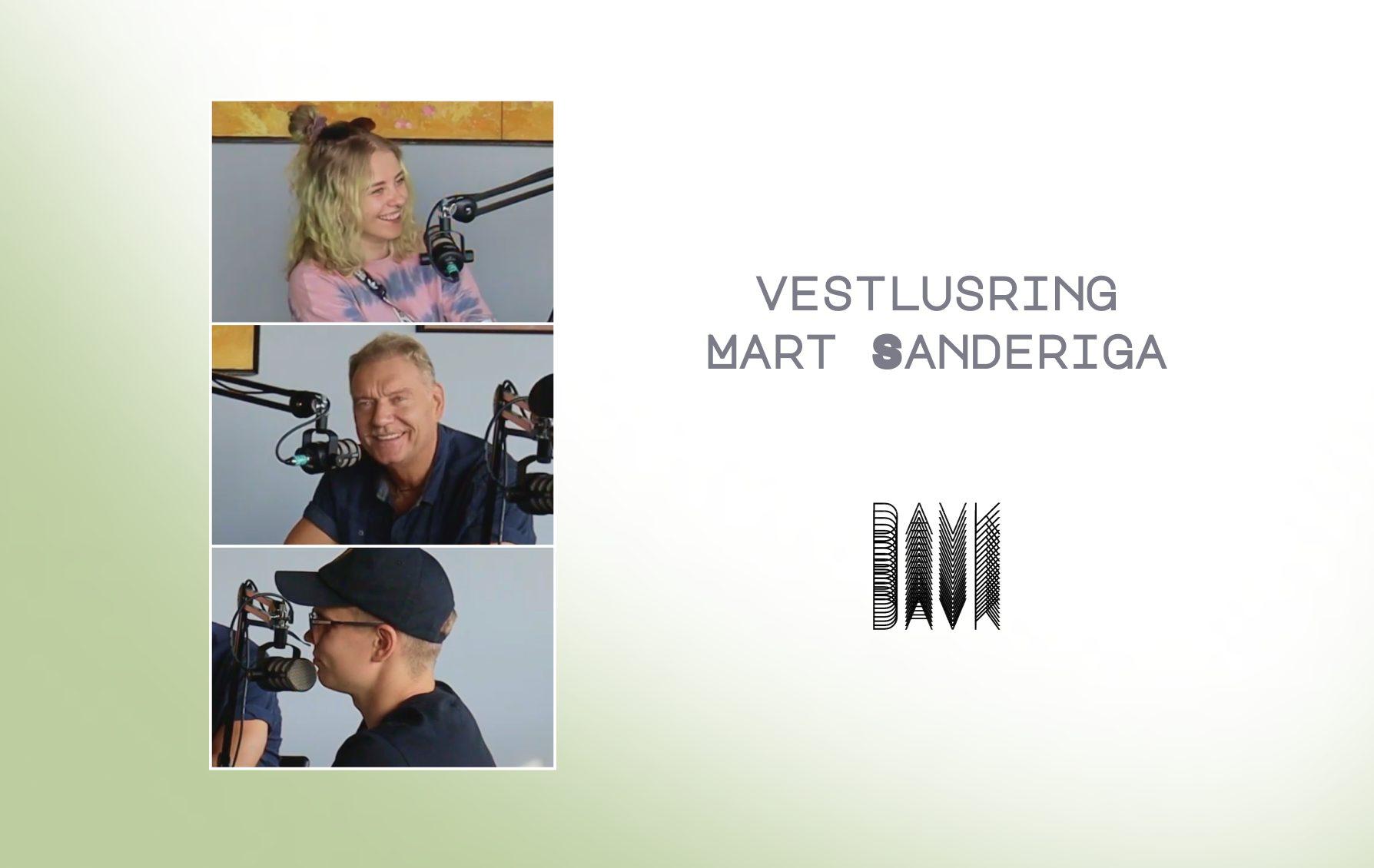 DAVK podcast episode with Mart Sander marks the end of DAVK's current season. The hosts are BFM's IKUMUMU program graduates and electronic music enthusiasts Roland Teeäär and Jana Liisa Johannson.
Among the topics discussed are both, old and new music creation tools, AI, Mart's recent endeavors and secrets of success, and, of course, film music.
Listen in and begin/continue your creative season with fresh insights from professionals in your field!
The podcast is in Estonian.