Distant Learning: the Dance Film Course
Our dance film course had a lecture online.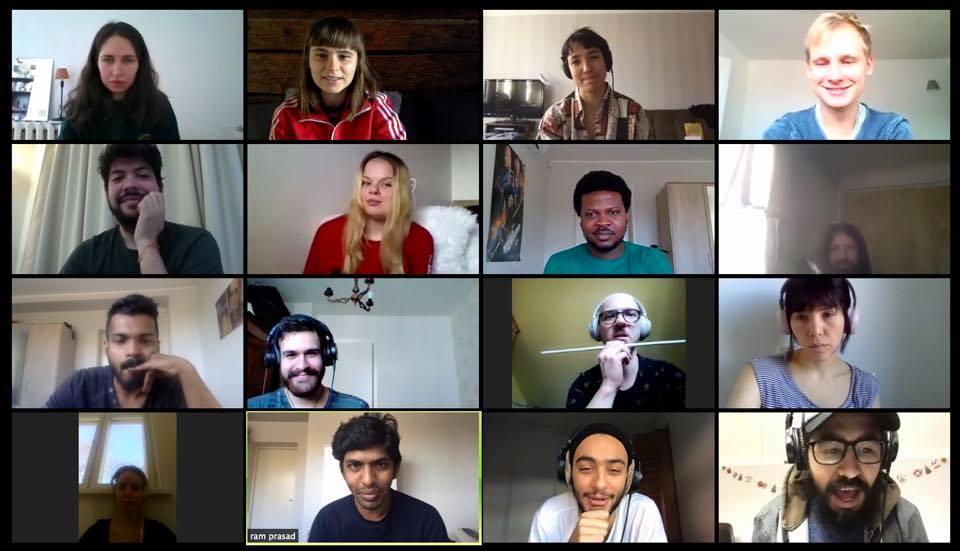 They worked both on the screen, with their projects and also with practical assignments that they did individually.
The course is a collaborative one that brings together the Film Arts MA (Kino Eyes) and Choreography MA students to co-create dance films. This year it is taught by Rūta Ronja Pakalne, who has a background both in dance and film. The current assignments support mutual understanding: the film students are to understand movement and the dance students filmmaking. Today's course was all about sharing the results of the assignment given, which was to (privately, of course) go to the empty streets of Tallinn to study movement. The 18 participants shared their findings via Google Drive and shared screens through a video bridge.
"It has been inspiring and active, even if online," says Pakalne.