Effective Intercultural Communication between Tallinn and Almaty
ERASMUS+ teacher mobility between Tallinn University and KIMEP University continued in May 2023. Dr. Anastassia Zabrodskaja, Professor of Intercultural Communication and Head of the Communication Management master's programme, went to KIMEP University to teach.

ERASMUS+ teacher cooperation between KIMEP University (Almaty, Kazakhstan) and Tallinn University has taken place again. KIMEP is one of the leading western-style schools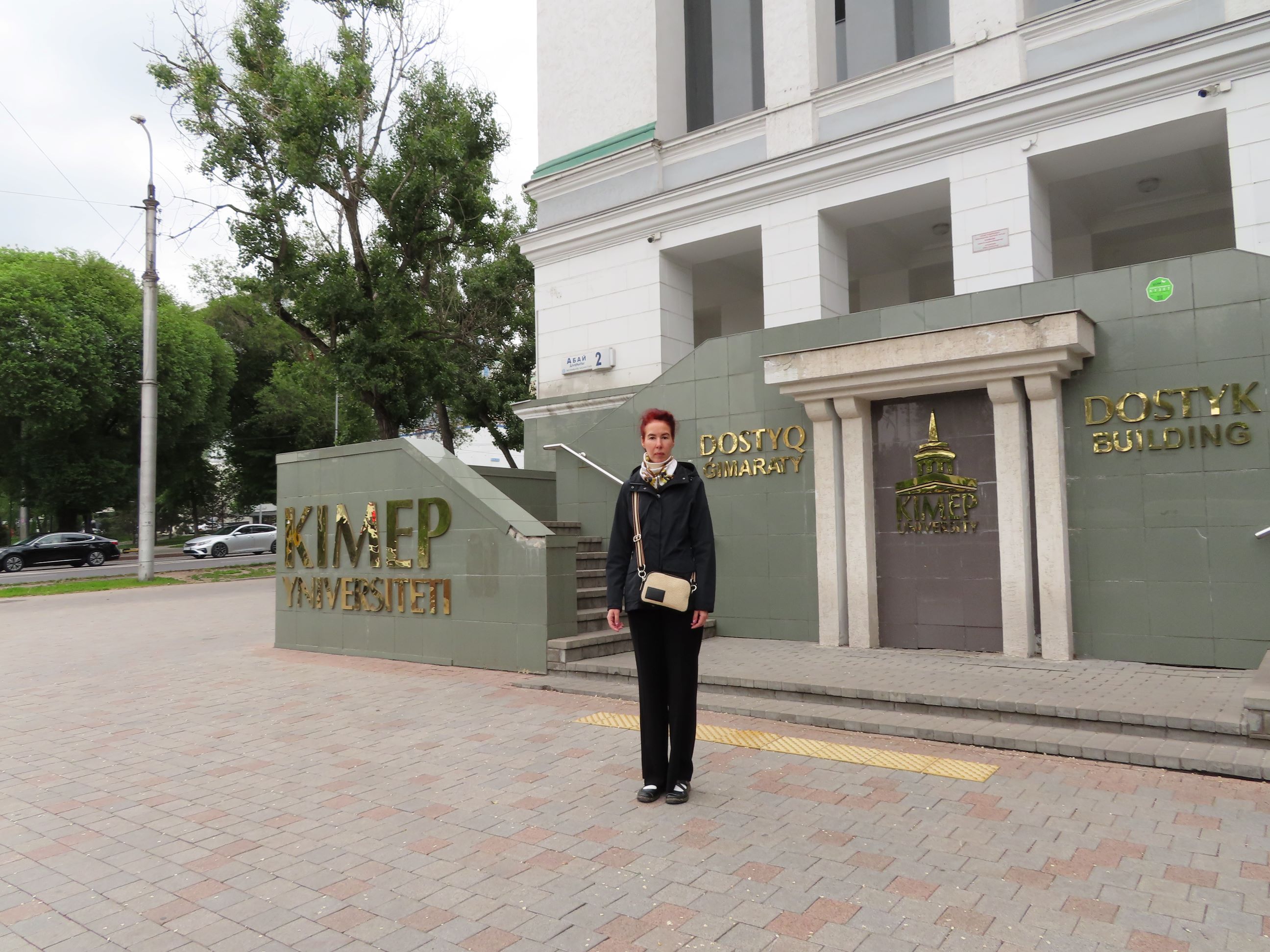 not only in Kazakhstan but also in Central Asia. In Kazakhstan, KIMEP is recognized as the best University in the category of humanitarian-economic universities by the Independent Kazakhstan Quality Assurance Agency. TU Baltic Film, Media, Arts and Communication School is strongly engaged in research in the area of Intercultural Communication and Communication Management. It offers a Master's Programme in Communication Management, for which it was the first teaching staff mobility project with the recognised university from Kazakhstan (and Central Asian region at all), with the aim to give an important added value in intercultural communication studies inside and outside the European context with an emphasis on educational settings.
Therefore, the experiences of the both progressive educational establishments were mutually enriching. The teacher mobility supported by the ERASMUS+ programme Key Action 1 between institutions from Programme and Partner countries aimed to extend collaboration on an international scale and to contribute to the teaching of the central questions raised by intercultural communication and business management in a multilingual and multinational environment. The different courses, but within the same discipline, offered by both educational establishments complemented each other well to equip students with key 21st century skills. ERASMUS+ teacher mobility reinforced the effectiveness of the skills learned by providing participating professors with opportunities to share best ideas and practices. It also strengthened intercultural communication between Estonia and Kazakhstan.
For future cooperation, participation in this mobility project was important because of two main reasons: the relevance and timeliness of the teaching topics that it covered; and because it involved teaching staff highly competent in these areas. Thus, teaching mobility enabled professors not only to diversify teaching of various courses in the universities involved but to create new contacts at the international level building bridges for scientific cooperation (applications of scientific projects, joint publications, organization of the joint panels during the international conferences, in particular).

The text is by Dr. Anastassia Zabrodskaja, Professor of Intercultural Communication, Head of the Communication Management master's programme at the Tallinn University Baltic Film, Media and Arts School, and Executive Director of the European Masters Intercultural Communication (EMICC) teaching and research network.