Neuro-Phenomenology in the Enactive Virtuality Lab
April brought us a new addition to the MEDIT team - Jelena Rosic joined the Enactive Virtuality lab. We were curious to know a bit about her research and she was kind enough to answer: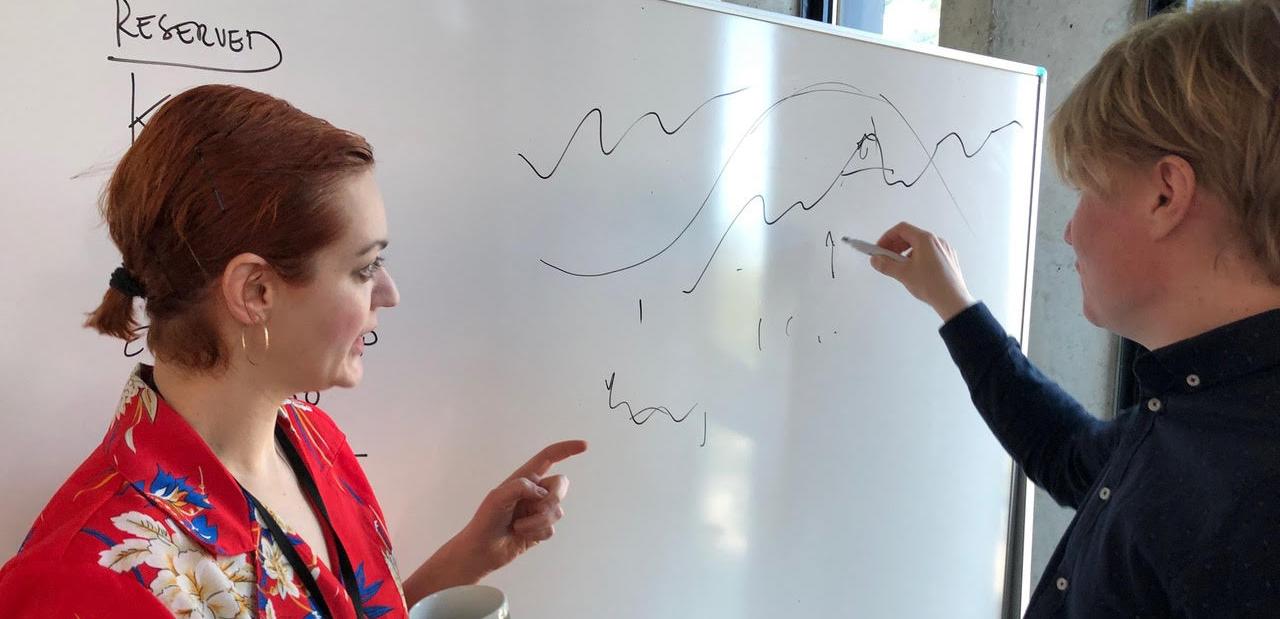 1) How did you find your way to MEDIT?
2) Please elaborate on what your research is about here in MEDIT.
3) What do you feel is the further perspective of your research - how will you see it develop in the future?
I found my way to MEDIT through my long term mentor and advisor Prof. Dr. Pia Tikka who is PI of Enactive Virtuality Lab at MEDIT. We go years back in research on cinema and neuroscience (neurocinematics) and approaches to cognition defined through enactive perspective (dynamic and embodied interacting with the environment). 
The ideas and principles behind Enactive Virtuality are what grounds our current collaboration - taking into account embodied and subjective aspects of experience in relation to neural processes in the study of immersive media. This research framework based on enactive ideas is also called Neuro-phenomenology which means that in order to understand the mind we need to study also experience alongside neural processes. We can also say that in order to understand the neural processes sufficiently we need to understand their counterparts in experience. Now, what we mean by the study of experience is very important in this context. Unlike the common approaches that treat experience through either predetermined questionnaires or scales for quantifiable measures or semi-structured qualitative interviews, I apply the systematic and rigorous phenomenological method developed for correlation with methods and approaches of cognitive science and neural and physiological data. In our current research project, I apply the method called Micro-phenomenology for which I have been training and specialising in the last two years. Apart from the micro-phenomenological data from the interviews and analysis that I am currently conducting, we are also collecting neuro-physiological data. All this will be finally analysed within a framework that involves immersive stimulus and should present a highly comprehensive study of multisource data that hasn't yet been accomplished in media research as we know it.
What awaits me in the near future with our Enactive Virtuality team is participation at the Conference of the Association for the Advancement of Affective Computing which is the premier international forum for research on affective and multimodal human-machine interaction and systems. We are off to Cambridge to present work on affective computing based on the phenomenological approach and methods for studying embodied cognition within this framework. This sums up the conceptual and methodological framework of my research towards concrete applications in HCI. Stay tuned for the papers we are writing...