Perception of Russia across Eurasia: Memory, Identity and Conflicts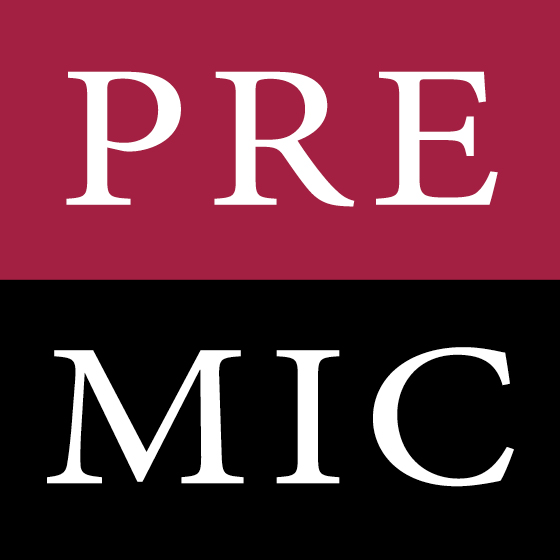 This project focuses on the discursive construction of images of Russia by various ethno-cultural groups in the Baltic states, France, Finland, Poland, Kyrgyzstan, Kazakhstan and Moldova. The methodological approach focuses on culturally shared knowledge, practices, symbols and different forms of their representation using discourse analysis, content-analysis and qualitative sociology methods. This project is comparative, not only drawing parallels between groups and states, but also between the public/political discourse related to Russia and the perceptions of ordinary people based on their historical memory, identity shifts and personal experiences.
Проект мыслится как масштабное сопоставительное исследование меняющегося образа России, факторов его формирования и трансформации в трёх группах стран (постсоветские — страны Балтии, Молдавия, Киргизия и Казахстан; постсоциалистические — Польша; страны Западной Европы — Франция, Финляндия).
Проект будет ориентирован на изучение ситуации на макро-уровне (анализ публичных дискурсов, включая дискурсы власти и оппозиции, при её наличии; официальная риторика самой России), а главное — на исследование микро-уровня, с учётом биографических историй членов различных этнокультурных сообществ, их культурной и исторической памяти, жизненных стратегий и личного опыта (общения с россиянами, пребывания, проживания в России в советское и/или постсоветское время).
The overall aim of the project is the analysis and description of the situation at the macro level (the analysis of public discourses, including discourses of national authorities and opposition, and the official rhetoric of the RF), and at the micro level (life-stories of members of various groups, their cultural and historical memory, and personal experiences of living in/visiting Russia).
We will consider three contexts: 1) geopolitical, 2) national (the position of the countries within the Russian empire and/or the USSR or, for the countries which were not a part of the USSR, the history of their connections with Russia in the Soviet and post-Soviet era, the foreign policies of their leaders etc.), and 3) the personalized social micro-level context.
Principles of countries' selection: 1) countries with substantial numbers of Russians and Russian-speaking communities which appeared there due to different historical-political factors (colonization during the imperial period and Soviet era, and post-revolutionary and post-Soviet emigration), 2) countries closely related to Russia culturally, historically or economically through past or recent intensive migration, through membership in political and economic unions and strategic partnerships, and through the stereotypes and clichés of historical memory, both positive and negative in nature.
Project coordinator Dr. Anastassia Zabrodskaja is currently a professor of Estonian as a Second Language at Tallinn University, in the Baltic Film, Media, Arts and Communication School. She also works as a senior research fellow in sociolinguistics at the Institute of Estonian and General Linguistics at the University of Tartu. Her scholarly interests include ethnolinguistic vitality and the identity of Russian-speakers in the Baltic countries, Estonian linguistic landscapes, and Russian–Estonian language contact and code-switching. Anastassia is an experienced trainer in cross-cultural communication. Her recent publications include the Peter Lang volume Dimensions of Sociolinguistic Landscapes in Europe: Materials and Methodological Solutions (2015), co-edited with Mikko Laitinen, and a special issue of Sociolinguistic Studies, "Post-Soviet identities: ethnic, national, linguistic, and imperial" (August 2015), co-edited with Martin Ehala. In 2016 appeared the Peter Lang volume Sociolinguistic Transition in Former Eastern Bloc Countries: Two Decades after the Regime Change, co-edited with Marián Sloboda and Petteri Laihonen.
---
Project principle investigator in Russia Dr. Natalya Kosmarskaya is Senior Researcher at the Centre for Central Eurasian Studies, Institute of Oriental Studies, Russian Academy of Sciences (Moscow). Her areas of research are Ethnic and Diaspora Studies, Migration Studies, Urban Sociology and Central Asian Studies. Within these broad disciplines, she focuses on the following research topics: post-Soviet migration to Russia, Russian-speakers' positions in the newly independent states, trajectories of ethnic/social identity change in the post-Soviet (urban) context, adaptation of immigrant/minority communities and their relationships with receiving populations, ethno-cultural stereotypes, and memories of the Soviet past.
N. Kosmarskaya has published extensively on the above-mentioned topics in Russian and in English (over 70 publications, including two books). For recent publications, see: https://ivran.academia.edu/NatalyaKosmarskaya
---
Project principle investigator in Finland Dr. Olga Davydova-Minguet holds a tenure track researcher position at the Karelian Institute of the University of Eastern Finland. Her research interests lie in transnational and border studies, and consist of the production of memory, ethnicity, nationality and gender in transnational contexts caused by migration. She has researched the post-Soviet immigration to Finland, the formation of the Russian-speaking minority in the country, and identity politics in transnational contexts. Her recent publications deal with the politics of memory and ethnicity in the Republic of Karelia in Russia (e.g. Voitonpäivän juhla Sortavalassa: juhlinnan ja muistin politiikkaa rajakaupungissa), as well as with the gendered precarious labour market in the Finnish border region of North Karelia.
In the Finnish team, two other members are involved: Dr. Pirjo Pöllänen and Teemu Oivo, M.Sc.
---
Project principle investigator in Moldova Prof. Conf. Irina Caunenco, PhD in psychology, is the chief researcher and head of the inter-ethnic relations division of the Center for Ethnology, Institute of Cultural Heritage, Academy of Sciences of Moldova, and a lecturer at the Faculty of Psychology and Social Work, ULIM.
Scientific interests: the psychology of inter-ethnic relations in transforming societies, ethnic groups' identities in the post-Soviet space, the ethnic identities of different age groups, inter-cultural relations and ethnic minorities' identities. She has experience in training intercultural dialogue.
Prof. Irina Caunenco teaches courses in ethnic identity psychology, and the psychology of inter-ethnic relations. In 2015 she edited two chapters, "The psychology of ethnic groups' identity in a transforming society" and "An empirical research on the ethnic identities of young people", in the multi-authored monograph "Identity in the system of ethno-psychological and ethnological science in the Republic of Moldova" (co-authors N. Caunova and N. Ivanova), Academy of Sciences of Moldova, Institute of Cultural Heritage, Chisinau, "Elan Poligraf", 2015, 292 p.
---
Project principle investigator in France Dr. Olga Bronnikova is an Associate Professor in Russian history and geography at the Université Grenoble Alpes. She is also a member of Eur'Orbem (Université Paris Sorbonne). Her research interests lie in the geography of migrations from post-Soviet countries, as well as studies on the Russian empire and the building of contemporary national narratives by countries of the former USSR. In addition to her publications on Russian migrants' political mobilization in France and the UK, she has written on subjective temporalities and the building of national history/memory among Russian migrant groups (2016). She is co-editing a collective volume on the perceptions of the Russian Revolution in the peripheries of the Russian empire (to be published in 2017).
Bella Ostromooukhova is also involved in the French team.
---
Project principle investigator in Poland Dr. Andrzej Wierzbicki is currently a professor at the University of Warsaw, in the Institute of Political Science. His scholarly interests include theories of nations and nationalism, ethnopolitics in Central Asia and Russia, politics and orthodoxy in the post-Soviet area, social policy, the political and economic integration of post-Soviet states and Polish-Russian relations. A. Wierzbicki has been a visiting lecturer at universities in Kazakhstan (in Almaty and Astana) and Russia (St. Petersburg and Moscow). He mostly publishes in Polish and Russian. His recent publications in English: The "New Russian Nationalism" as a Challenge to Modernization in Russia, in: K. Cordell, K. Jajecznik (ed.), The Transformation of Nationalism in Central and Eastern Europe, Warsaw 2015, Determinants and Challenges of Social Policy, in: S. Sulowski, J. Zaleśny (red.), and Polish Politics After The Transformation. Condition and Prospects of Development, "Studia Politologiczne" 2014, vol. 31.
The following National Funding Agencies are part of the ERA-NET Rus Plus:
the Estonian Research Council – ETAg (Estonia), the Academy of Finland (Finland), the Russian Foundation for the Humanities (Russia), the Center of International Projects (CIP) of the Academy of Sciences of Moldova (Moldova); the National Centre for Scientific Research (France), and the National Centre for Research and Development – NCBR (Poland).
The parties in this project are: Tallinn University; Institute of Oriental Studies, Russian Academy of Sciences; University of Eastern Finland; Institute of Cultural Patrimony, Academy of Sciences of Moldova; University of Sorbonne Paris IV; Le Centre national de la recherche scientifique (CNRS); University of Warsaw.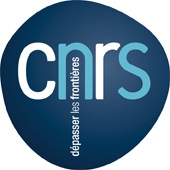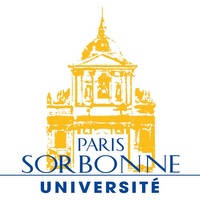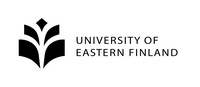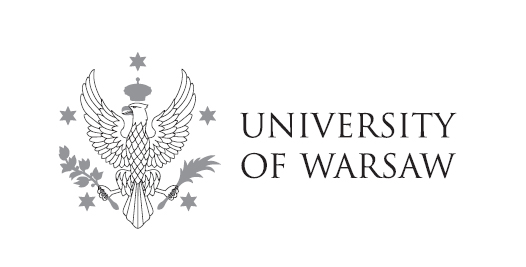 Perception of Russia in Contemporary World: Memory, Identity, Conflicts
Venue: University of Eastern Finland, Yliopistokatu 2, 80100 Joensuu, Finland 
Dates: November 27-28th 2017
This event is viewed as a capstone of the international research project "Perception of Russia Across Eurasia: Memory, Identity, Conflicts" which is being implemented by the international team of scholars within the framework of EU-Russia scientific cooperation program - ERA.NetRUSPlus 2016-2017.
The two-days' final conference will focus on the discursive construction of images of Russia by various ethno-cultural groups in different post-Soviet, post-socialist and Western countries. We welcome comparative papers not only drawing parallels between groups and states, but also between the public/political discourse related to Russia and the perceptions of ordinary people based on their historical memory, identity shifts and personal experiences.
Our aim is to bring together international scholars who could present results of their latest research on the topic and who could also be marked by a variety of conceptual approaches, regional foci, and disciplines (Sociology, History, Cultural Studies, Literary Studies, Social Linguistics, International Relations, etc.). We also propose to discuss different methodologies and theoretical approaches to the topic under study.
In more concrete terms, we seek contributions addressing (though not limited to) the following themes:
- Country-specific contexts of the formation of the image of Russia; historical events as main determinants of how various ethno-cultural groups perceive Russia in the countries of East and West;
- Impact of social status, political views, ethno-cultural identity, age and gender on individual attitudes towards Russia;
- Image of Russia as a mirror of cultural/social societal cleavages and ongoing social transformations in the post-Soviet, post-socialist and Western European countries;
- Russian linguistic and cultural space in the post-Soviet countries; Russian language beyond Russia between commodification and emotional attachment;
- Mass media and public discourse versus personal experience of visiting Russia/living in Russia (past and present), migration experience, personal links and contacts as determinants of attitudes towards Russia;
- Role of Russian minorities and diasporic groups;
- Attitudes towards Russia through the lens of historical (Soviet) memory: top-down and bottom-up approach.
We are very pleased to confirm the following keynote speakers:
• Vladimir Kolossov Identity, memory and neighbourhood: perceptions of Russia in the post-Soviet space (Institute of Geography, Russian Academy of Sciences)
• Ilkka Liikanen Russia and the East-West Dimension of Building the International Role of the EU (University of Eastern Finland, Joensuu)
• Lara Ryazanova-Clarke 'I am a European person but have Russian values': The Russophone World in the UK (Princess Dashkova Russian Centre, University of Edinburgh)
• Maria Yelenevskaya Russian-speaking Israelis: Paradoxes of identity in the mirror of language use (Technion - Israel Institute of Technology, Haifa)
Working languages of the conference will be English and Russian.The deadline for Abstracts (in English), not exceeding 300 words, is September the 20th, 2017.
Please, send your abstracts as E-mail attachments, together with a short Bio (with a list of latest publications, not more than one page) to Natalya Kosmarskaya and Anastassia Zabrodskaja to the E-mail address: russiaperception@gmail.com
The selection of papers will occur in September and early October 2017 and notifications will be sent to the prospective participants by October the 10th, 2017.
Funding: Regrettably, the organizers of the conference are unable to cover any travel or accommodation expenses of participants, so we request you to apply to your institution/university funds.