WUD - a day about making our world work better
Marieh Sayadchi, one of the organisers of WUD Tallinn 2016, explains the meaning and purpose of the event.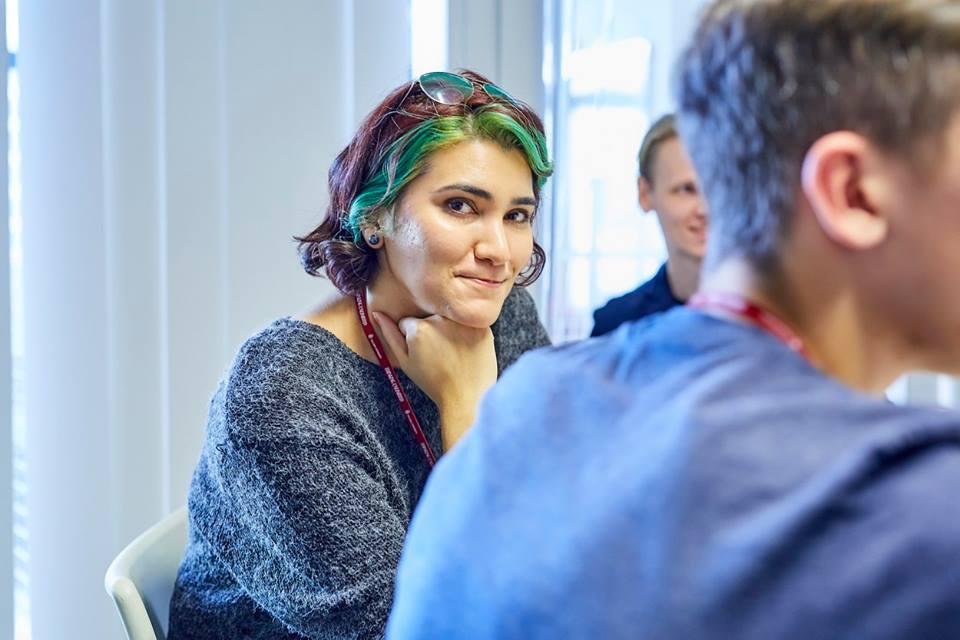 What is WUD?
WUD is short for World Usability Day, a day for people who care about making life easier and who celebrate it each year with different events, presentations, workshops etc. We have been organising WUD events in Tallinn University since 2008 and it is celebrated here once again this year, on the 10th of November. Each year we have speakers from around the world, who have contributed to the field of usability, user experience, design, development etc. It is the largest UX design event in the Baltics. Apart from talks and presentations during the main event, we have several workshops the next day, that give participants a chance to learn more about the topic of their choosing from experts of the field.
Who is this conference mainly for?
We have had participants like designers, developers, IT project managers, product managers, e-commerce managers/specialists, marketers, students and pretty much everyone who is interested in good user experience and interaction design. Each group can take something from the event based on their interest. During the past years we have had around 250-300 people joining the event. We offer a real-time stream of the event for everyone who can't make it to the event.
How did you become part of the WUD team?
I believe the first WUD in Tallinn was in 2008, long before I ever set foot in Estonia! This year is my second time being part of it. I got interested when I was an HCI (Human-Computer Interaction) student and for someone studying HCI it is an event that you do not want to miss!
How are the speakers chosen?
Core organisers start this process several months before the event by compiling a list of possible speakers. This list contains people who have contributed to the field of usability and have produced interesting work on that year's main theme. Then follows several weeks of discussion and mixing and matching them to make the talks fit together in a nice way and make a clear bigger picture. There is always an effort to offer all the attendants (very diverse as I mentioned above) something useful. Therefore, if you see the programme, each year there are people from both academia and industry, talking about both theory and practice.
The event is accompanied by workshops and tutorials the next day. What can participants do there?
The workshops are very diverse. Most of them include hands on work but some lean more towards lectures and discussions. It is always better to read the workshop description before deciding on one, and in case you still have any doubt, contact us!
What do you think/hope will be the main result of this event?
Good usability is sort of invisible. You notice usability when something does not work as it is expected!  So we are giving a voice to a very important but voiceless topic! Although many of the participants might work in this field and know about importance of good usability design, usability is still overlooked in many cases. We try to show its importance to all the people involved in creating a product, service or tool and who are not necessarily designers. For more expert participants, this event can give them a good overview of advances and trends in the field as well as a perfect networking opportunity!