Examining Coastal Landscapes and Sense of Place in Estonia
Coastal landscapes are powerful places, where water and land mix, where cosmic and earthly forces interplay (tides), where humans and marine life interact, and where terrestrial and marine ecosystems coalesce.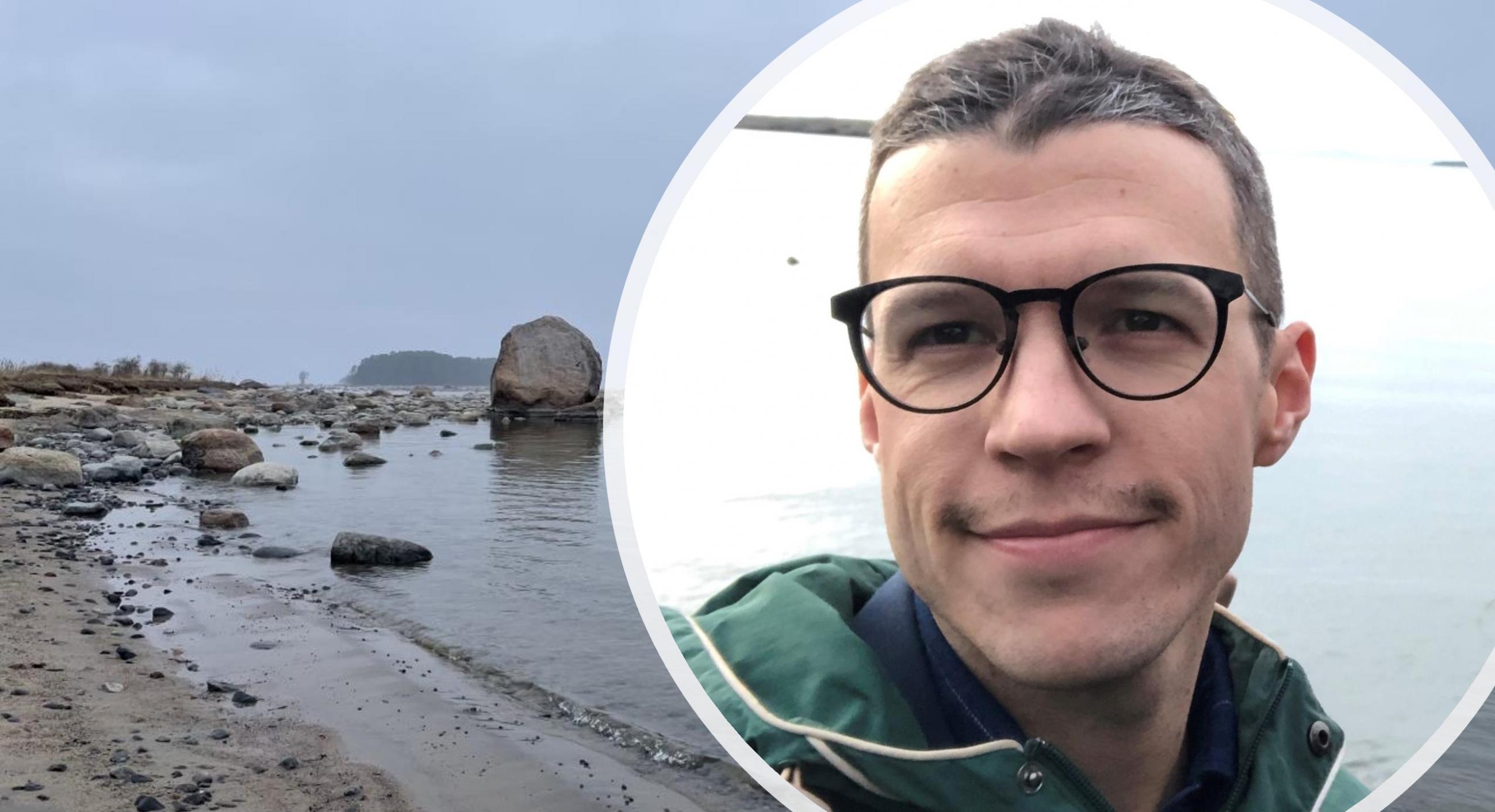 Coastal landscapes or seascapes can be understood as liminal landscapes, or landscapes that are at the limits, that entail a sense of in-betweenness, and evoke senses of freedom, escape, and transformation. This landscape's uniqueness can partly illustrate why people are often attracted to such places, like beaches, whether it's for relaxing holidays, recreational fishing, stewardship activities, a sense of awe, and even what some call blue therapy. Such integral landscapes warrant scholarly exploration and it is coastal landscapes that brought me to collaborate with Tallinn University's innovative Centre for Landscape and Culture.
Funded by the Association for the Advancement of Baltic Studies and Tallinn University Centre of Excellence in Intercultural Studies, I have had the opportunity to explore what one might call "Sea-stonia," or Estonian sea and seaside, specifically residents' relationships to coastal landscapes. This opportunity builds upon my prior experience at Tallinn University Summer School (2010), University of Tartu Summer School (2012), and my doctoral research conducted through University of Tartu Narva College (2013). I have always been fascinated by the Baltic Sea region (part of my family originates from the Gdansk region of Poland) and was thrilled to return to work on a new collaborative effort.
This effort is being conducted in close collaboration with Anu Printsmann and Centre for Landscape and Culture. The Centre is a creative and unique scholarly institute that enhances landscape theory, management, and planning. Such place-based institutes are seemingly rare, but necessary as they emphasize that places, including landscapes, matter to people, policy, and planning. This work directly expands upon my interdisciplinary research focused on coastal areas in the Puget Sound region of Washington State (USA) and broadly seeks to better understand how and why coastal landscapes are important (or not) to communities.
Estonia's coastline consists of 3800 km and about 1500 islands. During the illegal Soviet occupation, the coast and its landscapes became a militarized border zone, disrupting or extremely limiting Estonians' interactions with the coast and sea. Since the restoration of Estonian independence, much research has been conducted to better understand the ecological legacies and impacts of the illegal Soviet occupation on coastal areas. This collaborative work seeks to partly better understand the social or cultural legacies and impacts, including by gauging the coastal sense of place (e.g., bonds, identities, and meanings associated with the sea and seaside) of Estonian residents.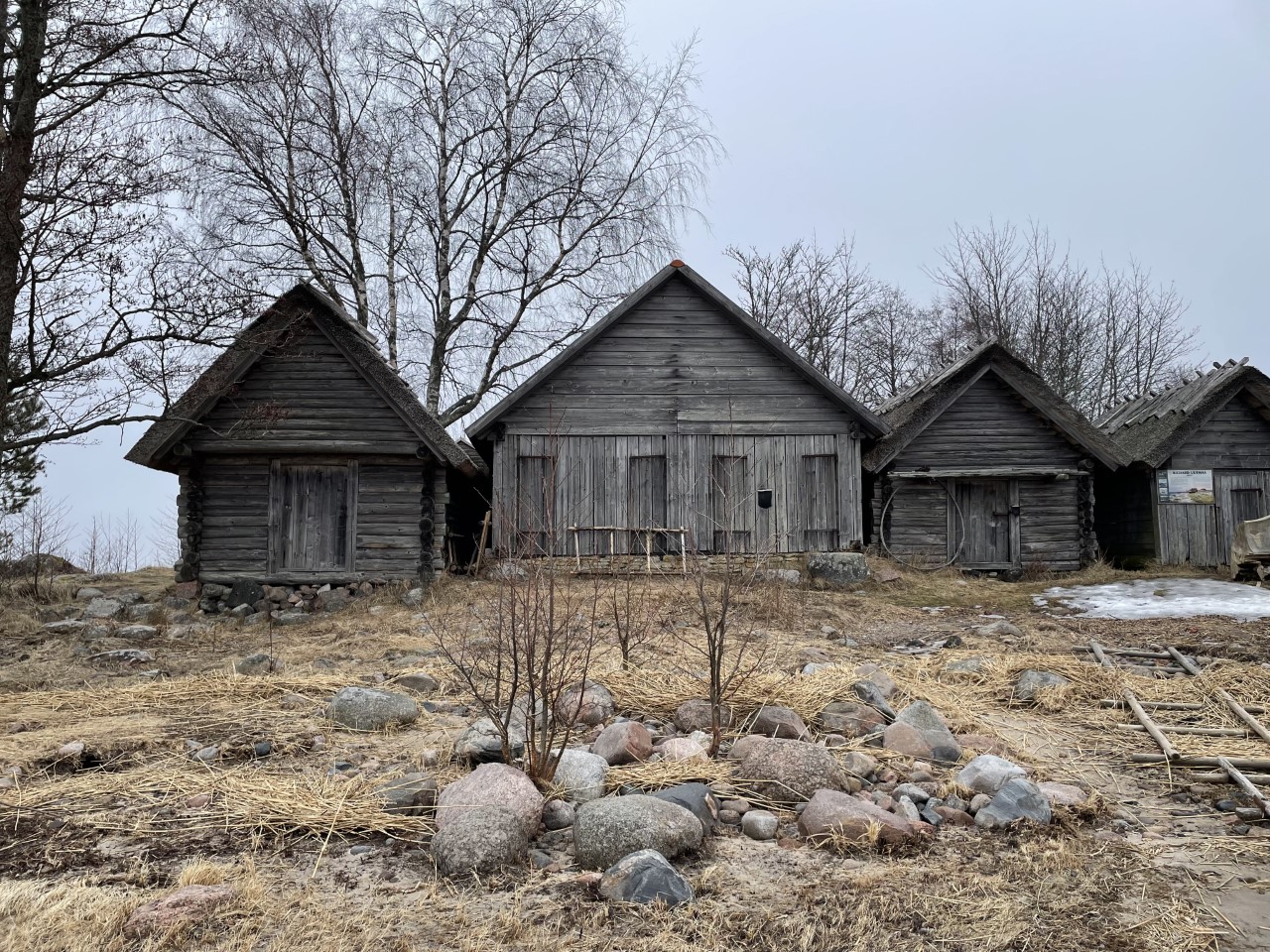 Net Sheds, Altja, Estonia (photo: David J. Trimbach)
During my time at Tallinn University, I have had the opportunity to visit specific coastal sites (e.g., in Tallinn, Saaremaa, Lahemaa, Sillamäe, and Narva-Jõesuu), survey coastal residents, and interview coastal experts (e.g., government, nonprofit, and higher education professionals focused on the coast). Such research and experiences, have helped demonstrate Estonian residents' intense or strong coastal sense of place (even more than what I have observed in Puget Sound). This work has also illustrated that maritime culture is not solely historical, but rather important to contemporary Estonians and reflected through maritime cultural practices (e.g., boating and fishing). Our next steps include digging deeper into our recently collected data, writing papers, and sharing our scholarship. I hope that our coastal work can help prioritize Estonia's coastal landscapes, including their accessibility, and help restore or even reimagine Estonia's maritime culture.
Author: David J. Trimbach, Research Associate, Department of Fisheries, Wildlife, and Conservation Sciences, Oregon State University