Conference: "Challenges and possibilities in multilingual Early Childhood Education"
-
TTallinn University School of Educational Sciences invites is hosting an international conference "Challenges and possibilities in multilingual Early Childhood Education" on 25th to 26th of September 2019.
The conference will take place at Tallinn University, (Uus-Sadama 5), Tallinn, room M-218.
Registration is open until September 16th, 2019.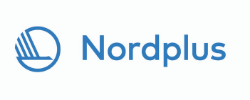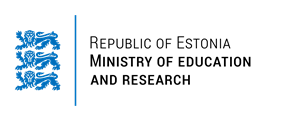 ---
Program
September 25, (Wednesday) 2019
13.30–14.00 Registration
14.00–14.10 Opening
14.10–15.00   
Plenary session I
Exploring the Impact of Children's, Teachers' and Parents' Beliefs on Language Practices and Outcomes in Immersion Preschools
Dr. Tina Hickey,  School of Psychology, University College Dublin, Ireland
15.00–15.45   
Plenary session II
Estonian Language Immersion Programme as a Variety of Solutions for Sustainable Early Bilingualism
Anna Golubeva, Innove, Chief Specialist 
15.45–16.15   
Coffe break
16.15–17.15   
Workshops (ENG)
"Resting in the rumble – where do you resource in a demanding everyday life?"
Emma Ribbing, Karin Wiknertz, Creative Learning Centre, Malmö Sweden
"Creating digital and multimodal stories"
Sofie Tjäru, Vaasa Finland
"Multilingual language teaching"
Josephine Pålsson & Mahroo Khousravi, Bosgårdens pedagogiska enhet, Mölndal 
"Two-way immersion: the expectations, experience and perceptions of teachers and parents in Estonia"
Natalja Gusjuk, doctoral student at Tallinn University
(EST & ENG) "Professional Estonian Language Teacher in Russian Language Kindergarten – results of the project"
Kerstin Kööp, lecturer at Tallinn University
19.00–21.00  Dinner 
---
September 26, (Thursday), 2019
8.30               
Meeting at the university
9.00–10.30   
Kindergarten visits
11.00–11.30   
Coffe break
11.30–13.00   
Plenary session
My language(s), your language(s), our language(s): Inspiring Early Language Learning in Linguistically and Culturally Diverse Contexts
Flore Schank, Attaché at the Ministry of Education, Children and Youth, Luxembourg / Directorate general for Luxembourg fundamental school
Learning languages at an early age is not only an important issue but it may become a source of inspiration for both for you and the children in your group. Flore Schank, project coordinator in the area of plurilingual and intercultural education both at national and European level, will present core thoughts as well as practical examples, concrete ideas and tools which support educational professionals in creating inspiring language learning environments for all children.
13.00–13.30   
Lunch
13.30–14.30   
Workshops (ENG) 
"Language stimulating plays and materials for immersion teaching"
Johanna Sallinen, Folkhälsan Helsinki
"Creating digital and multimodal stories"
Sofie Tjäru, Vaasa Finland
"Multilingual language teaching"
Josephine Pålsson & Mahroo Khousravi, Bosgårdens pedagogiska enhet, Mölndal 
(EST & ENG) "Professional Estonian Language Teacher in Russian Language Kindergarten – results of the project"
Kerstin Kööp, Lecturer at Tallinn University
(EST & ENG) "Simple robotics for language learning"
Linda Helene Sillat, Tallinn University
14.30–14.40 
Break
14.40–15.40 
Workshops (ENG & EST) 
"Language stimulating plays and materials for immersion teaching"
Johanna Sallinen, Folkhälsan Helsinki
"Resting in the rumble – where do you resource in a demanding everyday life?"
Emma Ribbing, Karin Wiknertz, Creative Learning Centre, Malmö Sweden
(EST) "2-way immersion"
Natalja Gusjuk, doctoral student at Tallinn University
"Being linguistically aware in early childhood education"
Maria Kvist & Eva Staffans, Åbo Akademi University
(EST & ENG) "Simple robotics for language learning"
Linda Helene Sillat, Tallinn University
15.40–16.00  
LINEC presentation: the Activities and Results of LINEC Network
Siv Björklund, Professor at Åbo Akademi University
Tiia Õun, Associate Professor at Tallinn University
Anne Kultti, Associate Professor at University of Gothenburg
 
The ending of the conference
---

---
addressUus-Sadama 5, 10120 Tallinn