TLU Hosts a Conference About the EU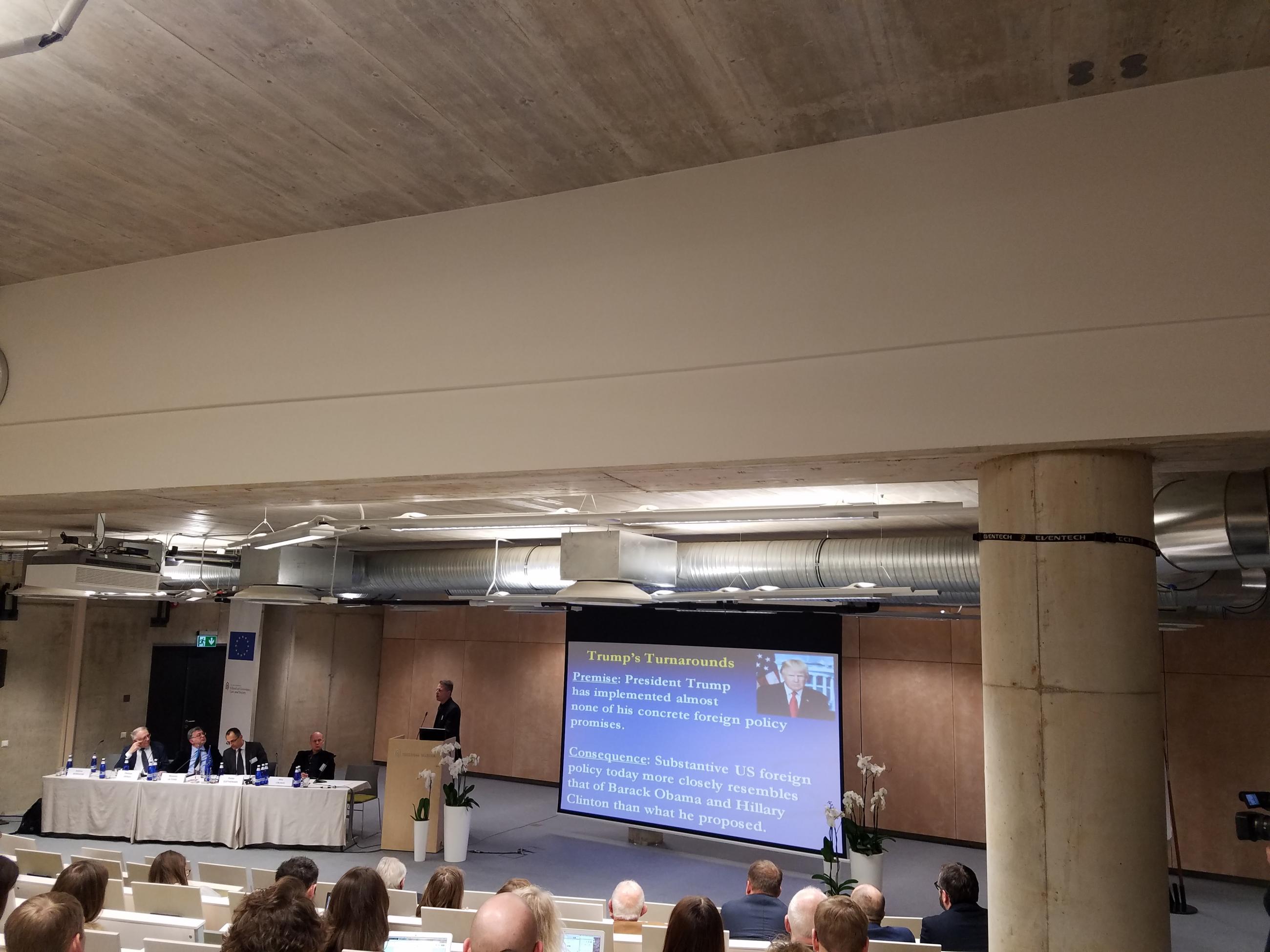 One of the many reasons that students choose to study abroad in Tallinn, Estonia is because of the unique character of the country and the ability to travel freely to other European Union Member States. While this may be an underlying desire in choosing Tallinn University the topic of the integration of the European Union is not often discussed amongst the students. Thankfully, Tallinn University allowed students and members of the community to attend a conference titled Europe in Hard Times; What's to be Done?
This conference took place from the 8-9 of February at TLU and was also offered as elective credits in the hope of encouraging students to participate in a truly exceptional conference. While I will not bore you with the details that were discussed during the two days of presentations I want to highlight why this conference is an important drawing factor and a reason to attend TLU.
This conference brought in some of the brightest academic minds from around the world to discuss the current situation of the EU, that I a non-EU student truthfully had no idea existed. The topics that were discusses ranged from economic, to legal, and even brought the EU into the grander scope of the international community. This conference allowed for students to take part in a conference that saw professors, business professionals, and academics from around the world come together to debate some of the most important topics about the EU and its future.
One of the reasons I chose to attend TLU was because of the multiple academic and social activities that they offer throughout the year. My undergraduate university never offered conferences or lectures on issues that were so stimulating and important. However, TLU allows you to take part in these activities that push your learning beyond the classroom and into the real world. When you participate in these activities you enhance your comprehension of the class subjects and challenge yourself to see how your lectures apply to the real world.
If you want to attend a university that allows you to explore your various passions and interests both inside and outside of the university I cannot help but recommend TLU because they offer a comprehensive list of various extracurricular activities. The only question left is, Will You Participate?
Author: Katarina Elise Lage  (International Relations student)