Priit Reiska: Dear Students!
Read the Acting Rector Priit Reiska's note to all university students.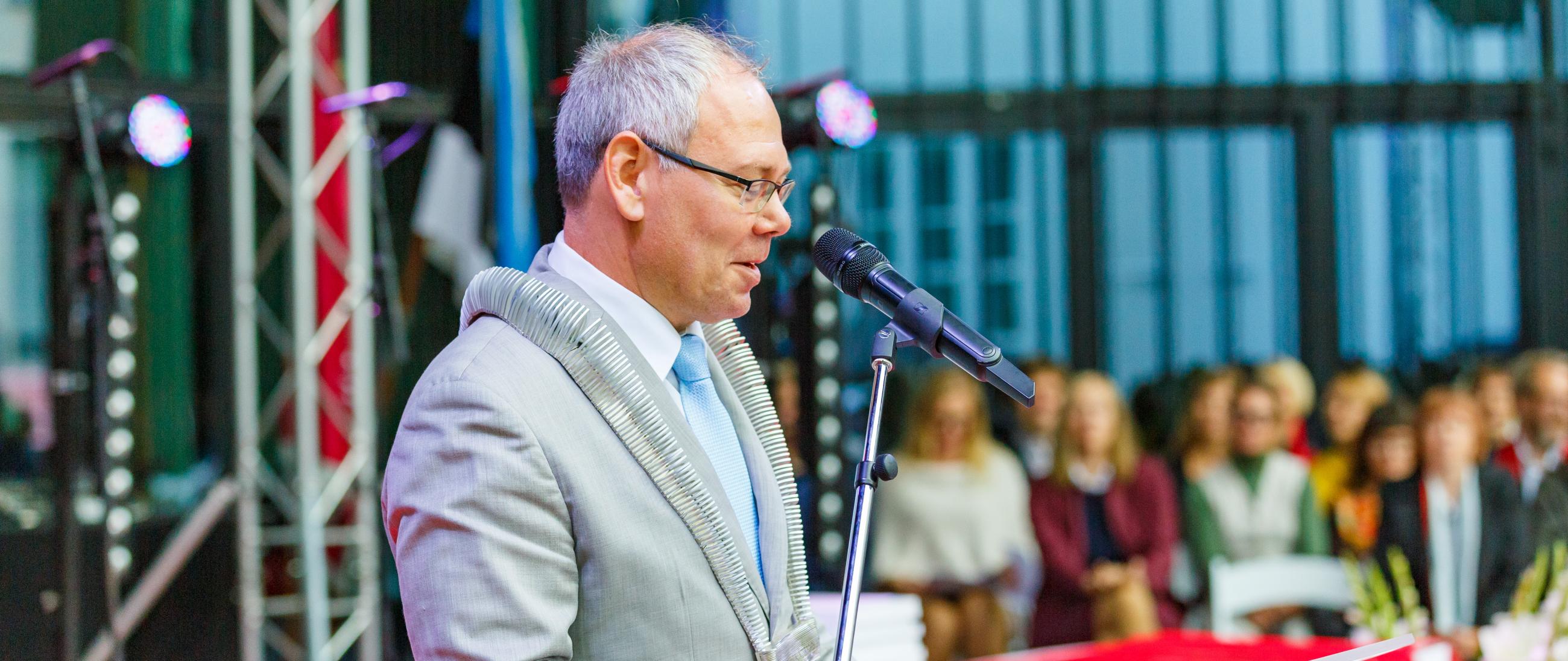 Dear students!
As two students have been diagnosed with COVID-19, starting from 7 September, the university has implemented additional regulations and instructions on organising work and studies.
Come to the university
only if you are not under the obligation to self-isolate or stay in quarantine. The lecturer has the right to send a person home, who has any symptoms of illness. They can continue their studies in the classroom only after their doctor has allowed it. Even if you are healthy, be on the university grounds as little time as possible and not more than necessary. Turn to your Study Counsellors and other staff only through online channels. 
While being on university grounds 
you have an obligation to have a protective mask with you and to use it when a safe distance cannot be kept with other people. If you do not have a mask with you, you can buy it from the university's vending machine, which provides health products. It is located on the second floor of the Astra building. All students are strongly advised to use the mobile app HOIA, which can quickly inform you if you have been in close contact with a COVID-19 positive person. That way you can protect yourself and also others around you.
While participating in courses 
at the university, keep a safe distance with others. Avoid gathering in groups in the auditoriums, hallways and anywhere else. Please register yourself to all classes when present at the university. Every room and auditorium has a poster next to its entrance with a QR-code and a link to direct you to the registration form. 
Use your own stationery and other study materials 
(pens, calculator, water bottle, etc.) and do not share them with others. Clean and disinfect all shareable study materials before and after using them. 
If you get sick or are self-isolating, 
inform your lecturer at least in the morning of the day, when auditory learning is supposed to take place. The lecturer is not obliged to offer synchronised teaching, but they must offer alternative solutions.
If you get the confirmation that you are COVID-19 positive, 
immediately inform the Academic Affairs Office: 
- international exchange students ingrid.hinojosa@tlu.ee, 6409 217
- international degree students paula.balic@tlu.ee, 6409 234
- all other students helen.joost@tlu.ee, 6409 130.
We also sent a note to all university employees. You can read it here.
 
Priit Reiska,
Acting Rector of Tallinn University