Public Lecture-Seminar by Ben Wilson
09/26/2019 - 15:30 - 18:00
Public Lecture-Seminar by Ben Wilson
The topic of the public lecture is "Understanding the lives of immigrants and their descendants: From selection to adaptation"
Ben Wilson is a post-doctoral researcher at the Stockholm University Demography Unit (SUDA) and a visiting fellow in the Department of Methodology at the London School of Economics. He is a affiliated member of the Department of Social Policy and a member of the LSE population group. He has worked as a senior researcher in the demographic analysis branch of the Office for National Statistics and also worked as a consultant on a range of projects, most typically providing advice on research design and analysis for large-scale evaluation projects. Read more: https://www.su.se/english/profiles/bewil-1.285488
Abstract
In this lecture, I will discuss some of the most important problems that social scientists face when
studying immigrants and their descendants. I will focus on: (1) the challenges of testing theories and
hypotheses, (2) the problems of generalisation, and (3) future directions for empirical research.
Throughout the lecture, I will provide an overview of some recent socio-demographic research on
immigrants and their descendants, with a focus on several of my own studies as examples from the
literature. I will show how immigrants are different from those who remain in their origin countries,
how their socio-economic lives adapt after arrival, and how their childbearing changes across
generations. Reflecting on what we know, I will then propose how we can gain a deeper
understanding of immigrants and their descendants.
Target group
Doctoral students and supervisors, researchers and lecturers in social sciences and humanities from Doctoral School of Behavioural, Social and Health Sciences and other doctoral schools.
Schedule
15:30 - 16:00 Welcome coffee and registration
16:00 - 18:00  Presentation by Ben Wilson and joint discussion
Additional information: Koidu Saia, Koidu.Saia@tlu.ee, tel 6199 944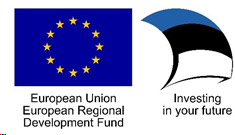 Activity is financed by the European Regional Development Fund through the institutional package measure for R&D institutions and higher education institutions (ASTRA project TLU TEE of Tallinn University) and is organised by Doctoral School of Behavioural, Social and Health Sciences