Public Lecture-Seminar by Ben Wilson
09/26/2019 - 15:30 - 18:00
Public Lecture-Seminar by Ben Wilson
The topic of the public lecture is "Understanding the lives of immigrants and their descendants: From selection to adaptation"
Ben Wilson is a post-doctoral researcher at the Stockholm University Demography Unit (SUDA) and a visiting fellow in the Department of Methodology at the London School of Economics. He is a affiliated member of the Department of Social Policy and a member of the LSE population group. He has worked as a senior researcher in the demographic analysis branch of the Office for National Statistics and also worked as a consultant on a range of projects, most typically providing advice on research design and analysis for large-scale evaluation projects. Read more: https://www.su.se/english/profiles/bewil-1.285488
Target group: doctoral students and supervisors, researchers and lecturers in social sciences and humanities from Doctoral School of Behavioural, Social and Health Sciences and other doctoral schools.
Schedule:
15:30 - 16:00 Welcome coffee and registration
16:00 - 18:00  Presentation by Ben Wilson and joint discussion
Additional information: Koidu Saia, Koidu.Saia@tlu.ee, tel 6199 944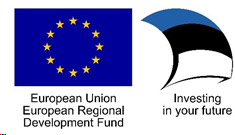 Activity is financed by the European Regional Development Fund through the institutional package measure for R&D institutions and higher education institutions (ASTRA project TLU TEE of Tallinn University) and is organised by Doctoral School of Behavioural, Social and Health Sciences