Health Orientation Month theme week 2: MENTAL HEALTH
Last week we brought in focus MOVEMENT. Now is the second week and we will look into MENTAL HEALTH. Eelmisel nädalal tõime liikumiskuu fookusesse liikumise. Nüüd on teine teemanädal ja tähelepanu all on vaimne tervis. We asked some questions from School of Governance, Law and Society's Professor of Social Health Care Merike Sisask.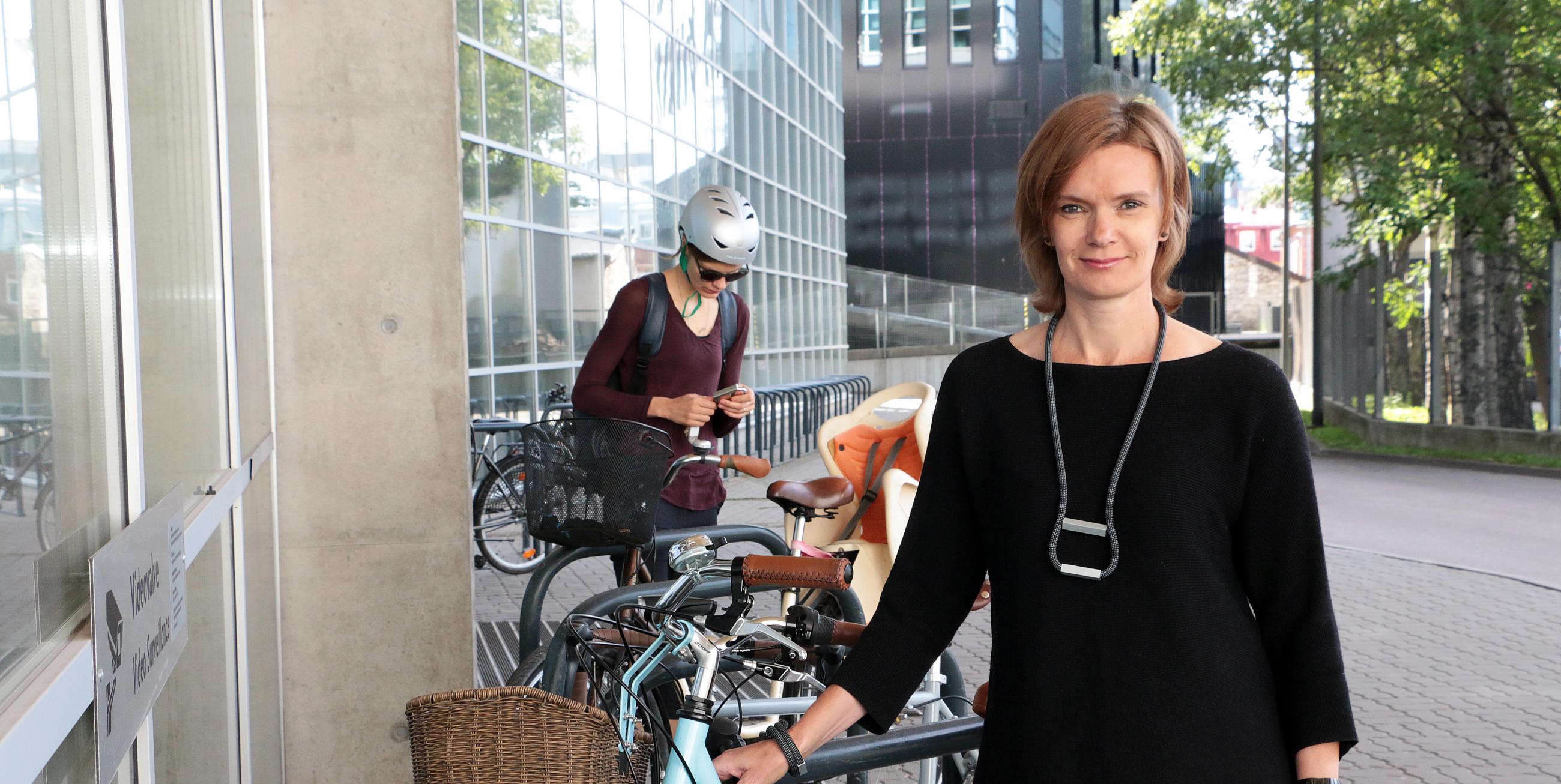 Mental health is talked about more and more. How come? 
It is impossible to separate physical health from mental health, because they are intertwined. When there are issues with physical health, the symptoms can also occur in mental health and vice versa. The same also applies to protecting and nurturing health – it is necessary to take care of both physical and mental health, which requires daily practices, because it is believed that at least half of a person's health is dependent on their lifestyle choices. 
The global COVID-19 crisis has been like a catalyst to the mental health area. It is understood clearer than ever before how important it is to focus on mental health in extremely stressful situations. This includes raising awareness, supporting self-help techniques, noticing issues in the early stages, mental health urgent care, accessibility of services, and last, but not least, preventative work. 
What does it mean to have a positive or negative mental health? How should we take care of ourselves? 
Positive mental health is not only the absence of psychological and behavioural disorders – it is much more. It is connected to subjective well-being, where positive emotions dominate over negative ones. It is experiencing the feeling of happiness without the obligation of being happy. It is a state of well-being, where a person is energetic and can function successfully. At the same time, it is important to keep in mind that this state of mind can be evolving and changing depending on the physical, digital and psychosocial environment, but also on life events. Therefore, it is more constructive to think of mental health and well-being as a person's ability to adapt. A person with a better ability to adapt also tends to have better mental health. Stress management (including emotional self-regulation) skills, meaningful relationships and activities in a person's life are believed to be a central part in maintaining positive mental health. 
May is Health Orientation Month at TLU. How do you keep yourself in motion and why is it important for physical and mental well-being?
It is very easy to stay in the comfort zone and forget that the most elementary source of well-being is regular physical activity. Although I value time meant for relaxing (even though I'm not particularly good at it), sometimes it seems necessary to have an outside boost to make you move. Bringing in the element of competition between colleagues through the Health Orientation month is a great idea. My two motivators are my German shepherds Yo-Yo and Maximus. When it's already the evening and I still haven't taken my daily walk yet, then those judging yet hopeful eyes just make me get out of the house no matter the weather. If there's no time for a long walk, 20-30 minutes is still good. 
Spring is a stressful time at the university for both lecturers and students – please give us some simple tips on noticing and avoiding stress.
Stress is a normal part of life and in a way it keeps people active and productive. Problems start if there is too much stress or stressor have a long-term effect. Unfortunately, it is quite difficult to avoid this kind of a situation at the university during Spring.  Negative consequences of stress might appear when the natural way of coping – the fight or flight response – kicks in, but there is a limited opportunity for this kind of a reaction. Excessive stress affects physical and mental health, can cause fatigue, sleep deprivation, different kinds of pain, it can weaken the immune system and cause anxiety and the feeling of hopelessness and sadness. Although Summer holidays are almost within reach, it is important to nurture yourself at all times. 
One way of nurturing yourself is taking vitamins. Vitamins, which are sold at pharmacies, might be familiar to us all, but this Spring, Peaasi has initiated a campaign for mental health vitamins. Mental health vitamins is a nickname for the five areas, which help us keep our mental health balanced: sleep, nutrition, physical activity, relationships, and pleasant emotions. First, it is recommended to take the mental health vitamin TEST, so you could think about the ways that you are currently balancing your mental health. The test is a good way for understanding the basics of mental health and reflect on how you could use them in an even better way. Balance is the key!
Another recommendation would be to read the World Health Organization's (WHO) fresh material about what is important in a stressful situation and how to manage negative emotions and thoughts better. This illustrative toolbox includes simple, but effective tips and practical exercises, including audio files.
Merike Sisask introduces these resources in her 1 minute lecture and you can read about it more thoroughly from ERR Novaator.