International Relations Student Nino: Tallinn is a Place of Opportunities
My choice of the International Relations programme at Tallinn University was not just a coincidence. Studying abroad for me wasn't only about the university and programme, host country and particularly its political situation was essential to me.

What is your background and how did you become interested in the International Relations programme?
I am one of those people, who have always been passionate about politics and international relations. Thus, it won't be surprising that my background is in political science and partially in international relations. I did my bachelors at Ilia State University in Tbilisi, Georgia. I would say that the biggest benefit this field gives to students is that it widens your horizon and makes you think beyond the borders. Hence, while doing my BA I found out that the world is diverse and I needed to explore it from various perspectives. Particularly in this field (and not only) multicultural environment is something essential for one's professional and personal growth. After the basic knowledge of Political Science, I ascertained Security Studies as the core of my interests. Consequently, after completing Bachelor I set an aim to do my Masters in International Relations, particularly in Security Studies abroad in the multicultural environment. Hence, I was looking for Masters programs in the field of IR and security studies. Most importantly, I wanted to see successful practices of diplomacy, peace building and peacekeeping in the different societies. Thus, based on my knowledge of security studies the first country, which came to my mind, was Estonia. With my goals and aims to study in Estonia, I went to Education fair in Tbilisi and came across Tallinn University´s information desk. This was a breathtaking moment when you see something what you really want. Finally, I managed to talk to representatives from Tallinn University and they gave me more information about the programme in International Relations. Also, details about scholarship opportunities for the best applicants. It took my mind away and I remember I told my mother that I will be the best student in a couple of months (and here I am, almost finishing my Masters). From the beginning, I got so impressed by the description of the programme, courses, teachers and working opportunities. First of all, the programme in International Relations was exactly what I wanted, students and teachers from all over the world, multicultural environment, diversity and various perceptions of world politics.
And finally, my interview with the head of the programme in International Relations was beyond expectations. That was one of the most pleasant 30 minutes in my life because we just had a great conversation about challenges in world politics, contemporary security issues, ongoing conflicts and so on. What can be better for young professionals than a free and open conversation about the field you love? After the interview, I was 100% confident that this was the place where I wanted to be, the place full of academic freedom for free minds. And after 2 years when I look back, I am certain that this programme was the best decision (even though I had a chance to choose from various universities).  I am still thankful for the diverse opportunities for self-expression and academic freedom, which are priceless possibilities for students.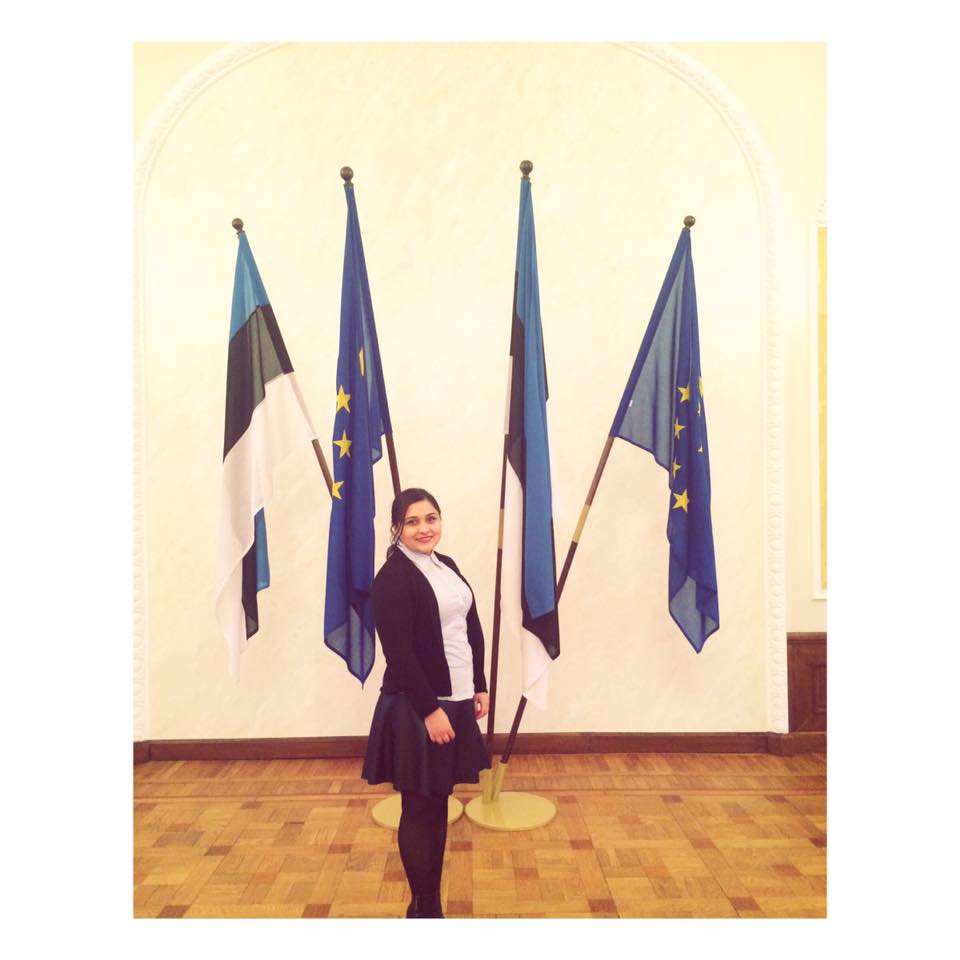 How did you end up in Estonia?
 
My choice of the International Relations programme at Tallinn University was not just a coincidence. Studying abroad for me wasn't only about the university and programme, host country and particularly its political situation was essential to me. As I mentioned above, I have been interested in Estonia's transition from the Soviet Union, its great success in this process. Possibly, for some Estonia is a small state and not really famous, but for me, Estonia was much more with its history, economic growth, successful soft diplomacy. I would say, Estonia was a good example to me and for my country. I am certain in saying that the country factor was fundamental to me. Specifically, interest in the Estonian transitions pushed me to look for MA programs here. In addition, I was thinking that I could learn a lot beyond the university, just from daily life in Estonia, explore its foreign and security policy or political system.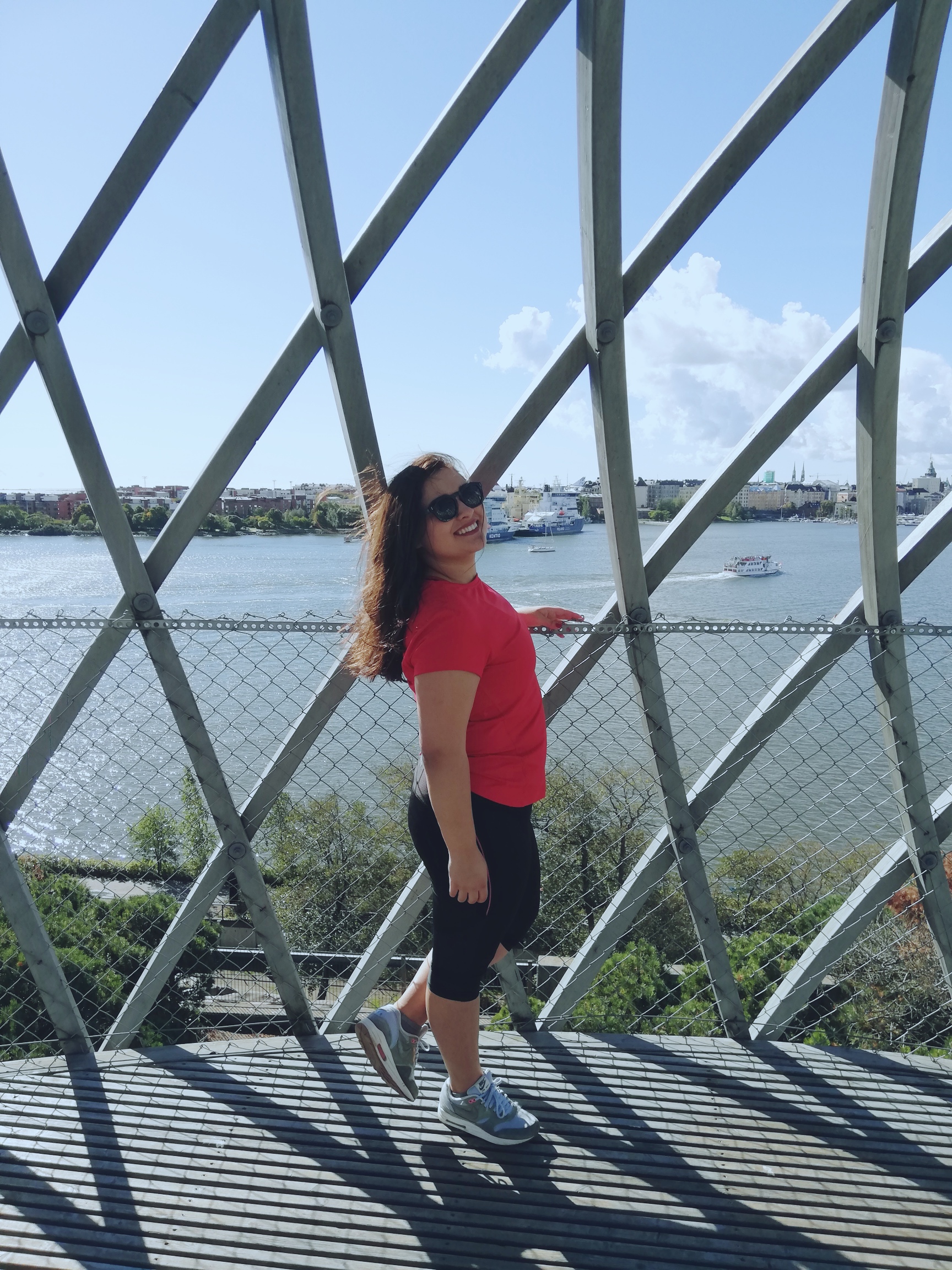 Most importantly, I was so lucky to visit Estonia before I got an acceptance letter from Tallinn University. Had a pleasure to spend the summer in Estonia and learn more about the Baltic-Nordic Regional security and EU-Russian relations. But beyond the summer school, I totally fell in love with this amazing country. From the very first minute, I found this place fascinating. I usually tell my friends that Tallinn is a magical city, if you see it, it will always stay in your heart. Tallinn is an impressive combination of the old town and the modern part of the city. This cosy place full of energy took my heart and mind. I also had a pleasure to visit Tallinn University and I saw it with my eyes that there was every opportunity for students: infrastructure, student campus, modern library, study rooms or classrooms with modern technologies and all the necessary conditions for a comfortable study environment. And in the end, after I had seen all the details and I was ready for making a decision and starting my new life in Tallinn. These two years have been challenging, but when I look back I see huge progress and feel lucky for having the chance of studying in this amazing country and university. Today, Tallinn is home to me and Estonia is my second homeland. It's so easy to fell in love with this country.
How have you become accustomed to Estonia during this time?
 
As I mentioned above I was passionate about my field and Estonia, but living and studying abroad is a challenging task. Indeed, the beginning was complicated and I was so confused. Even though I know this was what I really wanted still a new environment and cultural shock was difficult times. It was a matter of time, that 'new environment' is a home to me and in this process, I made friends all over the globe. I would say that I accustomed to university life and the environment easily. Indeed it was challenging, but everyone is so helpful here if I had some issues, my teachers or the head of our programme Mr Matthew Crandall were always extremely supportive. In general, every new environment is challenging but it becomes you can handle easily if you are surrounded by supportive people. However, it took more time to accustomed to daily life.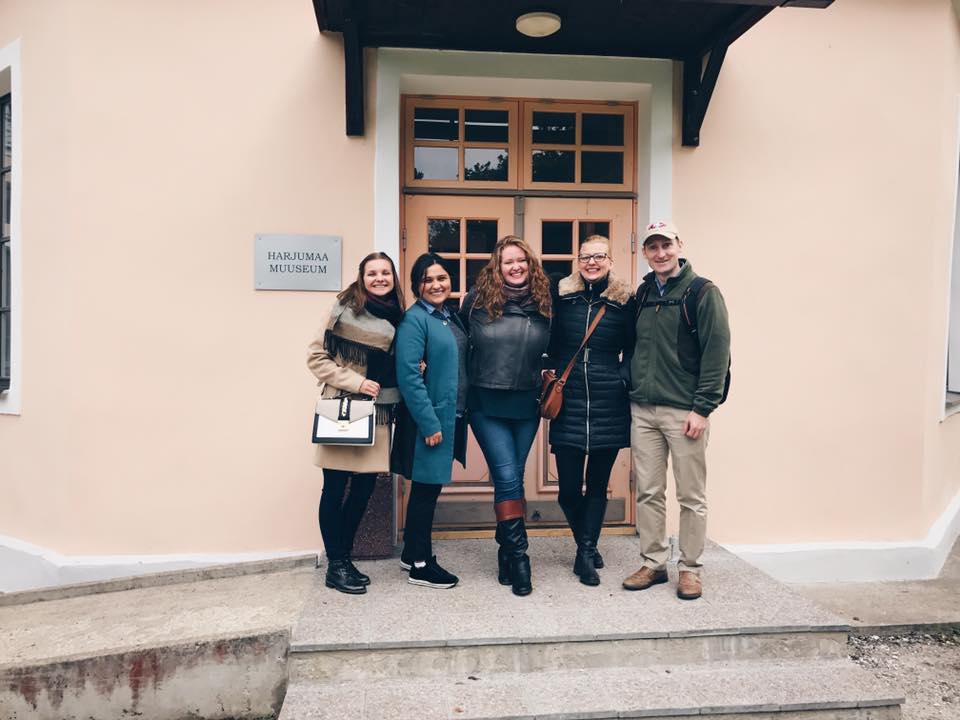 What are the three reasons someone should come to study IR at Tallinn University?
If you want to get to know more about the diversity of the world, contesting global power or contemporary security challenge, I would definitely recommend the programme in International Relations at Tallinn University. I can recall thousands of reasons why should you come to study IR at Tallinn University, but it's all about personal interest and I will share a couple of reasons from my point of view. First of all, if you are seeking opportunities for academic freedom and self-expression come and join us! Liberal teaching methods open learning environment, where students' interests are the centre of the programme. I can surely say that this teaching approach was one of the most beneficial for me. With the individualistic approach, every student is encouraged to express themselves and improve their analytical skills. If you have ideas, which can be completely different or critical form common thinking, Masters program in IR at Tallinn University, is the place where you will be able to freely express yourself and your individualism. Most importantly, in addition to self-expression, you can learn how to formulate a strong argument based on your ideas. And at the end, you are able to write academic papers or analytical pieces, express your ideas in academic style.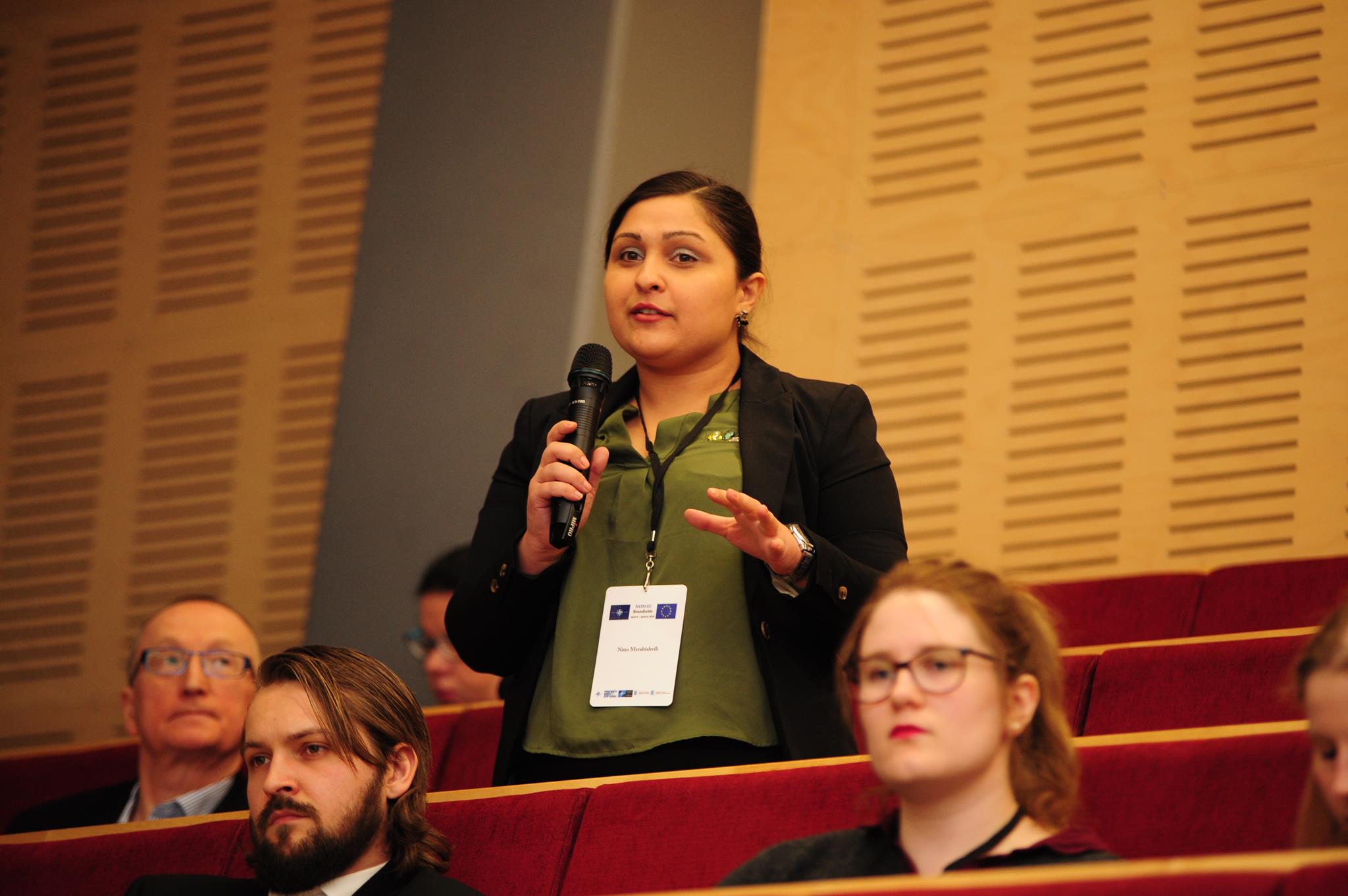 For example, based on my personal experience, I reckon that In the way of expressing 'foolish' thoughts and receiving constructive feedback from professionals – 1) I learned how to formulate an argument and write analytical papers; 2) I explored myself and found out my specific interests. Secondly, with the best professors, who are willing to support you any time, fellow students are an important part of the learning process. I would say that one of the biggest benefits of our program is the intercultural environment with the students from the various parts of the world. This makes our classes really interesting, we can see different approaches from students from diverse backgrounds and ideas about. For instance, while class discussions we have diverse ways of thinking among students from Europe, America, Asia or Africa. And at the end of the day, we learn a lot about each other's countries' cultures, traditions, security issues or political viewpoints. And now, I can clearly see the world from different perspectives. Thirdly, I call Tallinn a place of opportunities. If you are willing, there are a lot of possibilities of your strides and successful carrier. MA programme in International Relations gives you a bunch of opportunities for academic or personal growth. First of all, MA students are encouraged to participate in the conferences or short term study visits worldwide and you can easily get financial support for that. For example, personally I presented my MA thesis research at the FISA conference in Finland and it was an excellent practice before the defense of my thesis. Some of my fellow students went for study visits and workshops.
In addition, there are many opportunities to gain your knowledge or experience inside the university. However, we are still encouraged to apply for the Erasmus + programme, study abroad and see the world from a different perspective. Again from my personal experience, I did my exchange studies at Helsinki University and I am so glad that my university gave me such a great chance. There are many other countries and universities for exchange studies, you can choose based on your interest. Moreover, MA in International Relations is one of the few programmes, where an internship is mandatory. If you are willing to use your knowledge in practice our program gives you internship opportunities in Estonia and abroad. For example, currently, I am doing my internship at the Estonian School of Diplomacy. Also, some of my friends are doing their internship aboard in different European countries. While studying and living abroad I found out that I want to explore the world, and take my small part in public diplomacy, global security and peacebuilding. I would like to continue my carrier in international organizations. I consider that the programme in International Relations at Tallinn University gave me enough theoretical knowledge and practical experience for my further career.
Author of text is Nino Merabishvili, student of International Relations programme.