Interview with Indrek Grauberg, the next Director of the School of Governance, Law and Society
Indrek Grauberg will continue as the Director of the School of Governance, Law and Society during the next term of the office.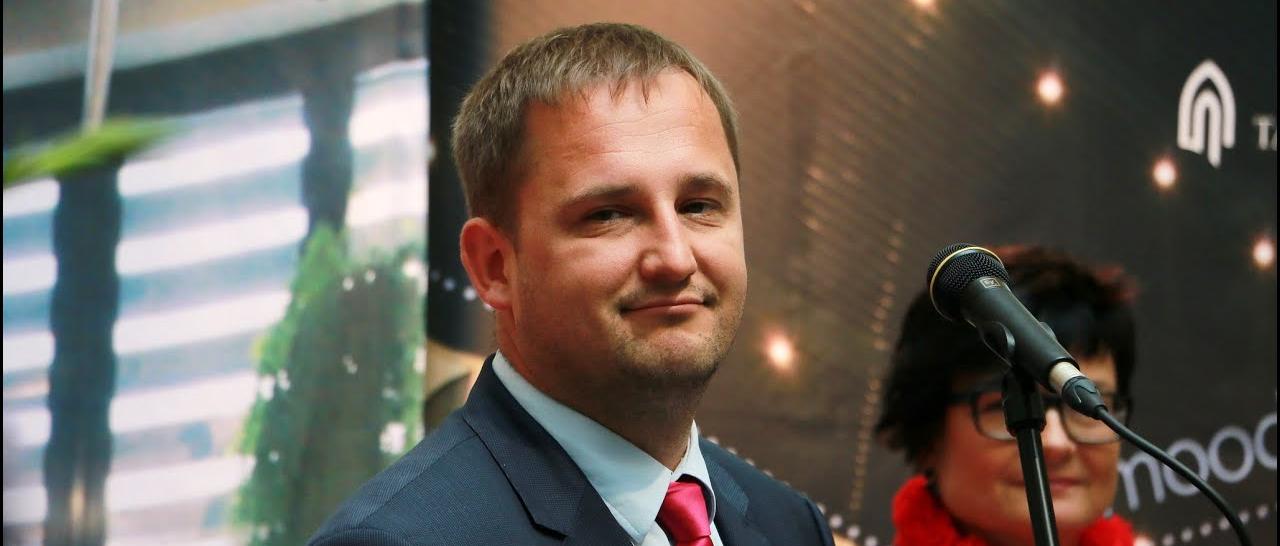 What do you think of the current state of the schools created since the structural reforms?
Academic bodies with different forms of management and different goals were merged after the structural reforms, creating six independent academic units. One of the biggest challenges was to create a smoothly operating organisation based on common principles in which each school feels that it's a valued part of the greater whole. This led to a uniform organisational culture and more cooperation. We have shared goals we can only achieve by working together. I value everything we've accomplished over the last five years as a result of everyone's hard work really highly. Comparing our journey to a 100-metre sprint, I'd say we're halfway to the finish line. We still have a lot to work on for a more unified school, but we've definitely accomplished a lot.
There are a lot of forceful personalities in an academic unit, so you don't achieve anything by trying to push it through. You need active communication and discussion in which the team reaches a shared understanding of the goals and developments in the school.
How has the School of Governance, Law and Society evolved over the last five years?
I think the biggest change in our school has been the fact that we're engaging more in collaborative projects between areas of study and academic centres. They've become more interdisciplinary in our school, these projects, and in the university in general. Although we all mainly work in the social sciences, there are separate fields of study in our school that are working together more and more.
 
The quality of our education has also noticeably improved. I'm glad to say that quite a lot of our programmes have gotten positive results in a range of quality assessments. Of course we've been given recommendations on how to improve our study processes or programmes, but these are objective quality assessments that have verified that the overall quality of our education is good. We've also been successful in making our programmes more international. The number of international students in our school has grown, so I guess students agree that we offer good education! Around 20% of the students in our school are from abroad. That will enable us to focus more on sustainability and perhaps develop certain areas of study by creating new modules or small-scale programmes in the coming years.
 
In my opinion the research we do in our school is high-quality, too. Educational and research activities are given the same amount of attention and funding. The proportion of baseline funding for research projects in our budget has been increasing steadily and the number of research publications being published and research project applications being made has gone up every year. Our contribution to society is reflected in our doctoral studies and the number of doctoral theses being successfully defended as well. As you probably know, there are two outstanding research centres – the Estonian Institute of Population Studies and the Institute of International Social Studies – that strongly support the development of our school.
How has the role of the school changed in society?
To my mind, neither our school nor the university had a big role or enough visibility in society back in 2015. We've managed to broaden the scope of the responsibility we have at the national level. Compared to 2015, this part of our education has increased from 26% to as much as 80%. We've also strengthened our position with the administrative contract between the School of Governance, Law and Society and the government that we entered into recently. This isn't only good for our education, but also for research. We've become a trusted, go-to competence centre for social studies in the country. We can see that we're more and more valued in the public sector every day. We now have more partners, who we work with on seminars and projects and participate in public procurements together.
Did the decision to apply for the next term come easily?
It definitely didn't come easily, no. A director has to contribute enormously to the development of the school and sometimes sacrifice their own personal academic work. The development of the school and its sustainability always come first. Before I submitted my application I discussed it with a number of my colleagues from the school, who recommended that I apply for the next term.
Applying for a position like this can also help you sort out your objectives, set yourself goals and evaluate the effectiveness of your work. After some consideration I decided to apply, to analyse my accomplishments so far and to create a comprehensive development plan for the School of Governance, Law and Society for the next term.
What are your main objectives?
My platform involves continuing with the things we made a start on in my previous term, but also innovative new approaches, like nano-studies. A nano-programme lasts for one semester, so we can offer a shorter, more compact version of a study programme. We're planning on developing the idea further. It's still too early to discuss details, but innovation's very important in our field and helps our school evolve in general.
Getting our employees involved more will help our school evolve, too. In my next term I'd like everyone to work closely together on drawing up the development plan. When you're working towards a shared objective, it's very important that everyone in an organisation understands and can relate to the development plan. There's also an external dimension to this – we'd like to incorporate the vision of our strategic and external partners into the plan.
I hope to strengthen our bonds and work more with other academic units in the university as well. We have highly competent academics in every field in our university, and we need to work together if we want the different areas to become more integrated.
How would you compare the university as a whole in 2015 to what it is now in 2020?
I actually started at Tallinn University back in 2010. If we compare those two eras, a lot has improved. There were loads of things that needed addressing and changing back then. A number of those changes have since been made, and they've definitely helped the university evolve.
Compared to earlier years, financial management at the university has changed a lot. We can be really pleased with how financial resources are being managed today. Lots of positives came from the financial specialist starting to focus on each school separately. As a result, we have a much better overview of our economic situation and we can organise our accounting and exchange financial data more swiftly.
And I can now safely say that the changes made to the management structure in 2015 had a positive effect on the university's development. Management has become clearer and more transparent and communication and decision-making has become a lot smoother. I think all these changes have made us more united and sustainable. That doesn't mean we can put our feet up just yet. We're still facing a variety of challenges, because competition in the field of higher education is fierce.