Social Entrepreneurship MA Student Yi-Wen Lin - Best Decision So Far
My name is Yi-Wen Lin and Joy is my English name. I am from Taiwan and am currently studying at Master´s level Social Entrepreneurship at Tallinn University. I would say it is my best decision so far to have the courage to restart my life again in order to pursuit the field that I would really devote myself in the future!

I studied business-related field for both my bachelor and my first master degree: international business for my bachelor degree in Taiwan and then went to the UK to study the master degree in Marketing Management. I would say I enjoyed the journey to study in business field. I loved the diversity of subjects and activities and I also enjoyed getting a lot of new information and news from the business world. However, I am not 100 percent sure that I can be the business type of person who can enjoy being a businesswoman in the future, that was why even I am passionate about studying and really would like to study further, but I decided to work first to find the field that I would really love to research more and build up as my future career.
After graduating from the UK, I spent three years working there. And then I moved back to Taiwan and continued the journey to find out what kind of person I really want to become in the future. I worked in different jobs and projects during the four years I stayed in Taiwan. I was an English teacher, art dealer, translator and even as a manger of B&B and coffee shop. Meanwhile, I spent time doing volunteering, I would like to spend more time in NGO and maybe build up my future career there; however, in terms of employment, the working condition of NGO in Taiwan is not really an ideal environment for building up career, people think that the employees in NGOs cannot have high salary because they are doing charity, the budget for the organisations should mainly spend on helping vulnerable people. On the other hand, as for organisations, NGOs are struggling with funding and there are so many projects cannot be lasted because of the lack of funding. That was why I never managed to convince myself to work for NGOs, I believed that there will be a better option to make all the charity projects more sustainable and a better working condition for employees. That was why when I accidentally came across the book of Dr. Yunus to talk about his idea of social enterprises, I immediately realised that this was the idea that I have been looking for. Without too much hesitation, I decided to study and get to know the field more instantly. First, I looked for some opportunities in Taiwan, but the idea of social entrepreneurship is still under developing in my country, so I made up my mind to study abroad again to have more inspirations and also help me to see and think things out the box, I would say it is crucial for someone would like to become social entrepreneur.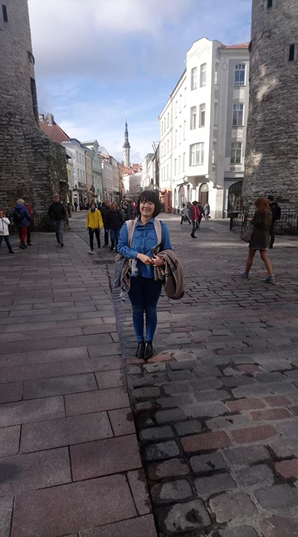 Since this was my second time going abroad to study, I would love to go to a country which is unique, and the official language is not English. Because I really love to learn languages, I would like to learn some cool languages during my study. Besides, as Charlemagne said that to have another language is to possess a second soul, I believe the more languages I could speak, the more I could see things from different angles and understand different cultures and people. Also, I really want to go to a country which is quiet and peaceful. Combining with those two criteria in my mind, Estonia immediately showed up in my mind. I knew Estonia because I had read some news about the e-residency couple years ago, and I was really impressed that how could a country have this smart and innovative way of living. When I saw there was a programme for Social Entrepreneurship, it just looked like a best option to me. I got accepted and that is why I am here now and have the chance to share my story.
Starting learning Estonian is my first step to become accustomed to the country. I studied a bit Estonian by myself before I came here, so I knew that it is not an easy language to learn already. I bought a textbook for Estonian as soon as I arrived here and continued studying by myself. Then I saw there was a language programme offered by the government, I signed up immediately. I have a lot of fun during the class! Now, I can use Estonian to have some small conversation with the cleaning lady in the flat and also, I just finished a presentation about Taiwanese tea culture in Estonian. I feel fresh and excited every day to go out and just to learn some new words on the street and say some Estonian to people. Now, I am trying to get the money right without looking at the cashier's screen when I do grocery shopping. I would say just to be open-minded and try to learn the local language, and then it won't be too difficult to live in Estonia.
I also think there are good opportunities for people to come to study in Tallinn University. First, the course is project-oriented; if you are the person really would like to make the idea come true, you will have a lot of opportunities to join start-up programs or Hackothon events. The more you share your ideas in public, the more feedback you will get to improve your original idea bit by bit.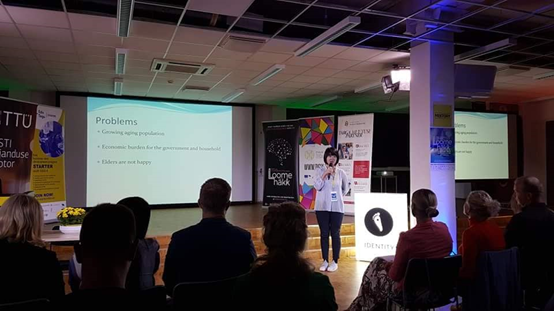 On the other hand, all those events provide opportunities to polish your pitch skills! We all know that this will be a crucial skill if we would like to become social entrepreneurs. Second, you will be able to meet like-minded people in the class, no matter professors or classmates. The journey to have a social enterprise is not an easy path, so it is really valuable to have the connection with people who have the same goal! Furthermore, you will hear the opinions from people with different culture backgrounds, this is definitely a good chance to develop the ideas and see things from different angles. Third, Estonia is really friendly to the new start-ups, and this is one of the main reasons for me to come here as well! If we can save the energy to think about all the process during setting up a company, we will have more time to execute the business ideas. Besides, Estonia is inside the European Union market; this is definitely an advantage in terms of doing business.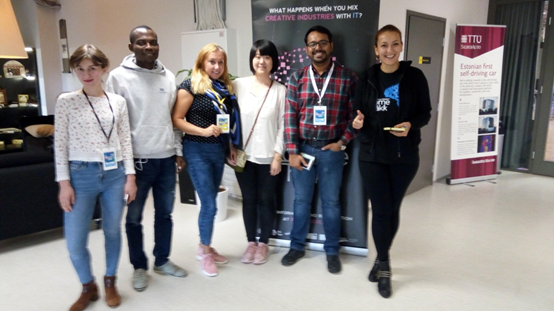 Weather is the only difficult part if I really would like to pick beans from an egg for my life in Estonia, but this is not the reason stops me to come here. We will have more difficult problems to solve on the way to become a social entrepreneur.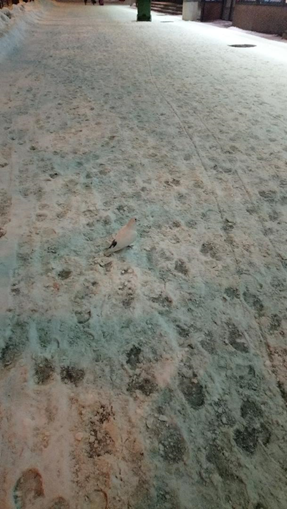 In the future, I would like to stick on my goal to become a social entrepreneur! So I will try hard and work hard to set up my social enterprise or NGO in Estonia first, this will be a really good base. On the other hand, I also would like to bring back nice social enterprise ideas to Taiwan and set up social enterprise in Taiwan as well. Furthermore, I am a person really enjoy studying; I would really love to continue doing research in the social business field.
Author of text is Yi-Wen Lin, 1st year Social Entrepreneurship programme student.