Arts Therapies, MSc
In Estonia, the term "creative arts therapies" is used as a synonym for arts therapies. A creative arts therapist is a specialist in psychotherapy and rehabilitation with a master's degree in arts therapies or equivalent. This is a two-year master's programme that is taught in Estonian. Arts therapies programme includes three specialisations: art therapy, dance and movement therapy, music therapy.
Creative arts therapies or arts therapies are the systematic and science-based application of creativity and arts-based methods and techniques to achieve goals based on the client's health status and to promote well-being. A creative arts therapist is a specialist of psychotherapy and rehabilitation with a master's degree in arts therapies or equivalent.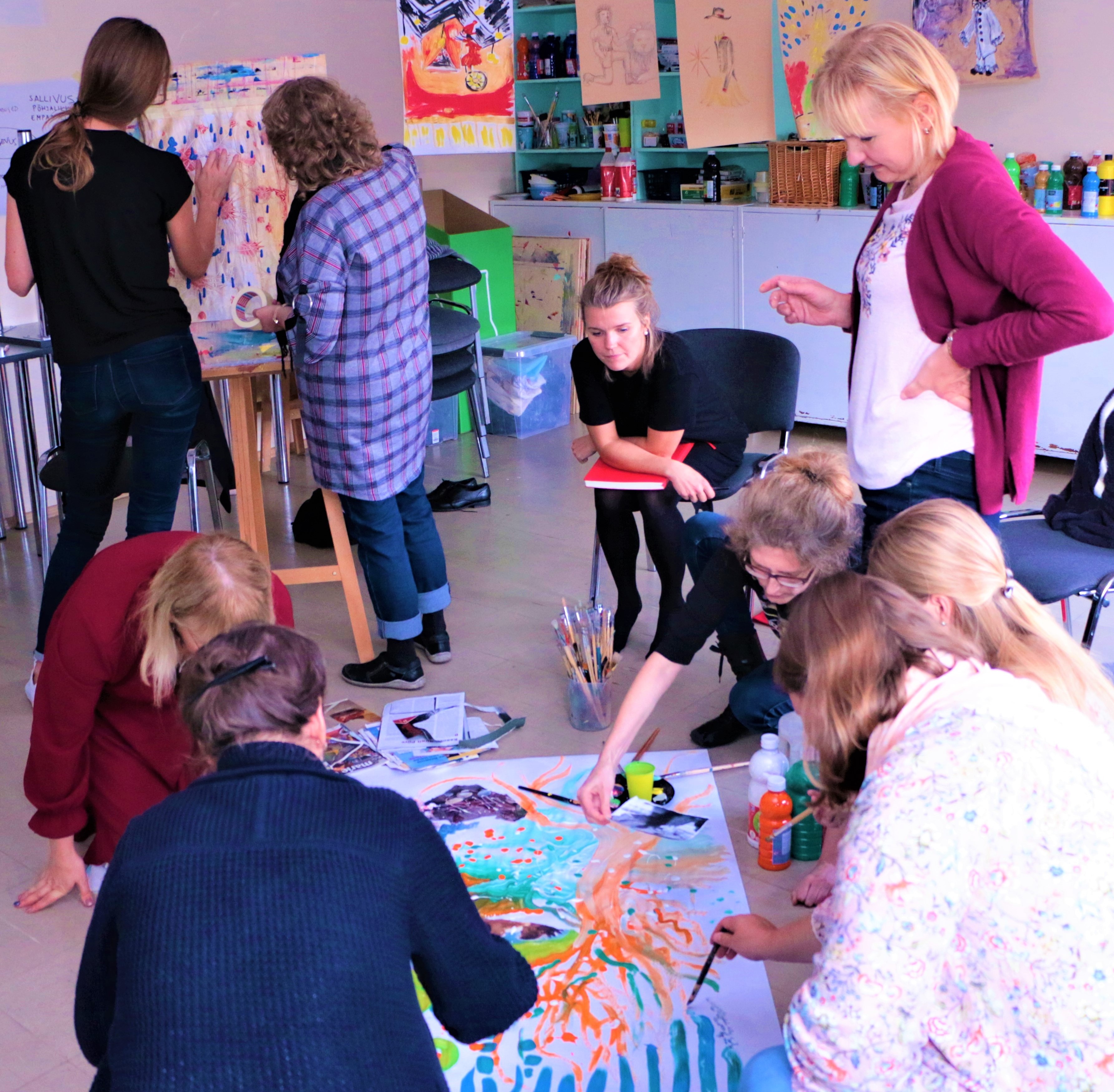 The arts therapies programme is accredited and meets the requirements of the professional standard of creative arts therapist.
Arts therapies study programme objectives    
Provide opportunities for the students:    
To acquire systematic knowledge in arts therapies;    
To achieve professional competence in the application of arts therapies on the psychotherapeutic, functional, palliative, diagnostic and recreative level of intervention (in the field of music therapy, visual art therapy or dance and movement therapy) and scientific approach to therapeutic practice;
To view the area of arts therapies in a wider healthcare and societal context;
To acquire capability to determine personal needs for shaping one's professional further education.
Graduate degree: MSc - Master of Science in Health Sciences (Arts Therapies)
Programme language: Estonian
Arts therapies study programme learning outcomes
For students:
has an overview of fields of application of arts therapies (health promotion, health and social care, rehabilitation, education) and levels of intervention (diagnostic, psychotherapeutic, functional, recreative, palliative);
has an overview of evidence base and client group related intervention possibilities;
knows the requirements of professional ethics of the creative arts therapist;
knows the relationship between creative self-expression, creativity and health; 
is able to use the group resources and knows the dynamics of the therapy group;
is capable to read professional literature in English and use the English language in professional conversation;
is able to learn independently and integrate a wider health related knowledge with his/her speciality;
knows the principles and methods of research on arts therapies;
is able to identify research problems related to arts therapies, set research goals, formulate research questions and hypotheses and choose research methods appropriate to achieving the set goals;
is able to carry out quantitative and qualitative data analysis;
is able to work with sources, critically read scientific texts and write properly formatted research texts;
is able to understand the necessity of scientific research in the context of practical therapeutic work.
School of Natural Sciences and Health
Are you eager to learn about people and their concerns and emotions? Would you like to know how to approach and measure a person's well-being in a science-based way? Are you ready to find solutions in the future to help people live healthier lives and prevent premature illness? Come and learn new valuable knowledge that contributes to your current speciality, and with relevant knowledge and experience it is possible to influence the individuals and health situation in your community through health promotion processes and team leadership.
View curriculum
School of Natural Sciences and Health
During the programme, the students are taught the principles of carrying out research and its practical application to pursue a career in higher education, research and development institutions and in health care system by integrating knowledge with health technologies that meet present-day expectations, taking into account the peculiarities of health administration.
View curriculum