Being an excellent communicator is the key to success in most areas of life!
This year the Master's Programme in Communication Management is celebrating its 10th anniversary. As part of the celebrations, we are conducting a series of interviews with our alumni to highlight their achievements and share their experiences.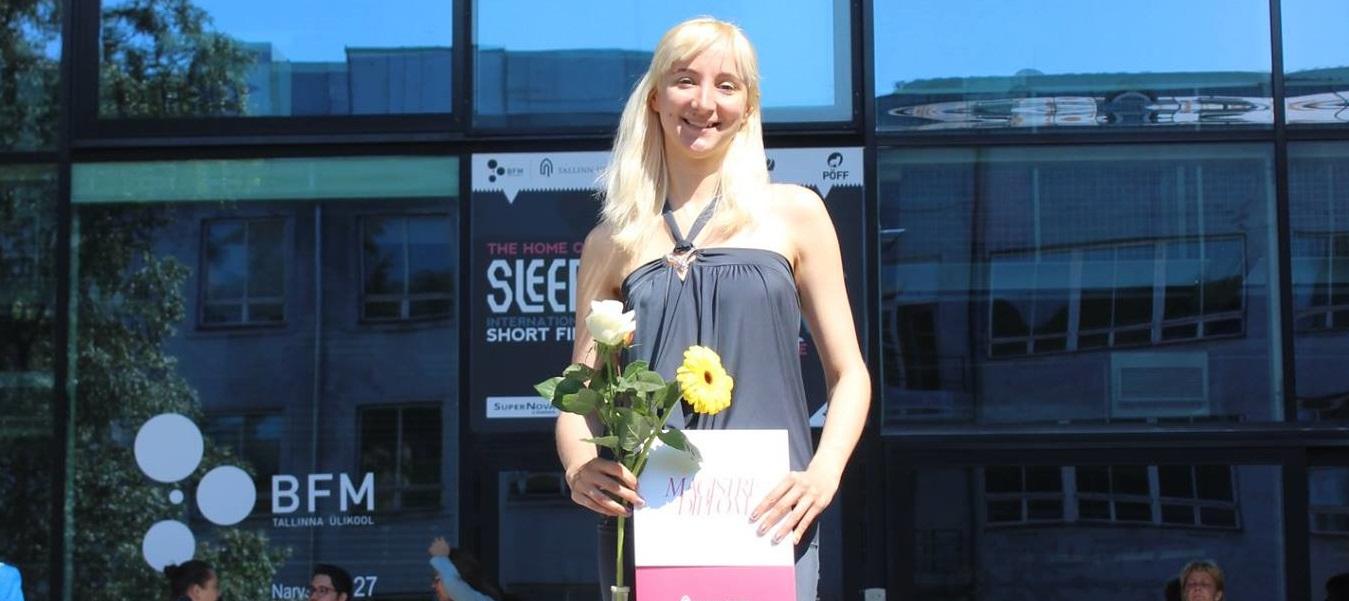 It has been more than six years since I graduated from Communication Management MA programme but I still distinctly remember the day of my thesis defence. Other students in my group were really nervous and worried. They kept asking me: "Tatiana, how do you manage to stay that calm and focused?" The thing is, earlier that year I promised myself that the day I present my thesis I would go to the Estonian business portal and register my own company! So apart from concentrating on the presentation, I had this life-changing plan in mind, making the degree a stepping-stone into a bigger and hopefully successful career. Therefore, I kept the promise and that very evening I signed all the documents to open my language school here in Tallinn. Big step!
As Rolf Dobelli says in "The Art of Thinking Clearly", before you open your company, first "go to the cemetery". In the sense that we know starting a company does not mean succeeding in the business. You also have to bear in mind the amount of failures as opposed to the stories of success in the chosen field. Estonia is all about start-ups and it could not be faster and easier to register your company online, but it is also true that more than 90% of the new companies do not even make it by the end of the first year. Now that I am writing this, my language school Exceptional English has been afloat for almost 7 years, so I am obviously doing something right. Especially considering the two COVID-19 years that threw so many professionals out of the business and made many people re-qualify and get jobs in the areas they would have never considered otherwise.
Starting your first company in the country you came to just two years earlier is definitely something daring. You still do not know all the laws, trends and ways the business is conducted in here. Not to mention that at my language school our teaching stuff are people from all over the world, from Spain to Estonia to China. In addition, the key to making it work is of course proper communication, which is what my programme at Tallinn University was about. I keep in mind each teacher's own culture and uniqueness, their individualistic or collectivistic culture, and remember various levels of distancing and hierarchy in different cultures. On my part, I explain them the peculiarities of Estonian and foreign students and help them avoid potential intercultural issues between the teachers and the students, or between the students in multinational groups.
It will not be fair to say that when I came to study here, I was not good at communication, but one thing the Master's degree (and living in Estonia) gave me is a shove in self-confidence, making me feel that paired with great communication skills, being knowledgeable in your work is a strong foundation to set off. No job is free from conflicts, issues with clients, misunderstandings and what not, but your professionalism and soft skills is something that nobody can take away from you, be it crisis or apocalypse.
In fact, my close tie with communication field does not stop there. Over the past 20 years, I have been working as a music journalist and again Estonia was so inspiring when it comes to start-ups and digital world that I dared to open my own music website during the first semester of my MA studies. Moreover, even though such a project takes resources and mostly runs on bare enthusiasm, my website and music video blog have been steadily growing in readership and popularity, and lately I have become a frequent guest on Estonian TV and radio programs as a music expert, covering local music events and Eurovision Song Contest. I am grateful that back then, my thesis supervisor Professor Anastassia Zabrodskaja had allowed me to write a thesis on the topic of my own choice – it was the future of music journalism. That made me take the sphere of music media much more seriously and avoid false expectations for instant success. All the people I met as interviewees for my thesis were writing about music simply because they love what they do and do not go for yellow press or click baiting. This I am doing now, simply being an honest journalist, reporting substantiated facts and conducting meaningful and fun interviews with the musicians from all over the world.
Let us see what the future holds. One thing is for sure: your knowledge of human nature and communication skills are invaluable. Communication skills might feel like something intangible and impossible to calculate objectively, but being a great communicator is the key to success in most areas of life. As simple as that.