Design Your Way to a Better Future
The MSc Interaction Design programme is for students who are interested in shaping people's experiences as they interact with products in order to achieve their goals and objectives.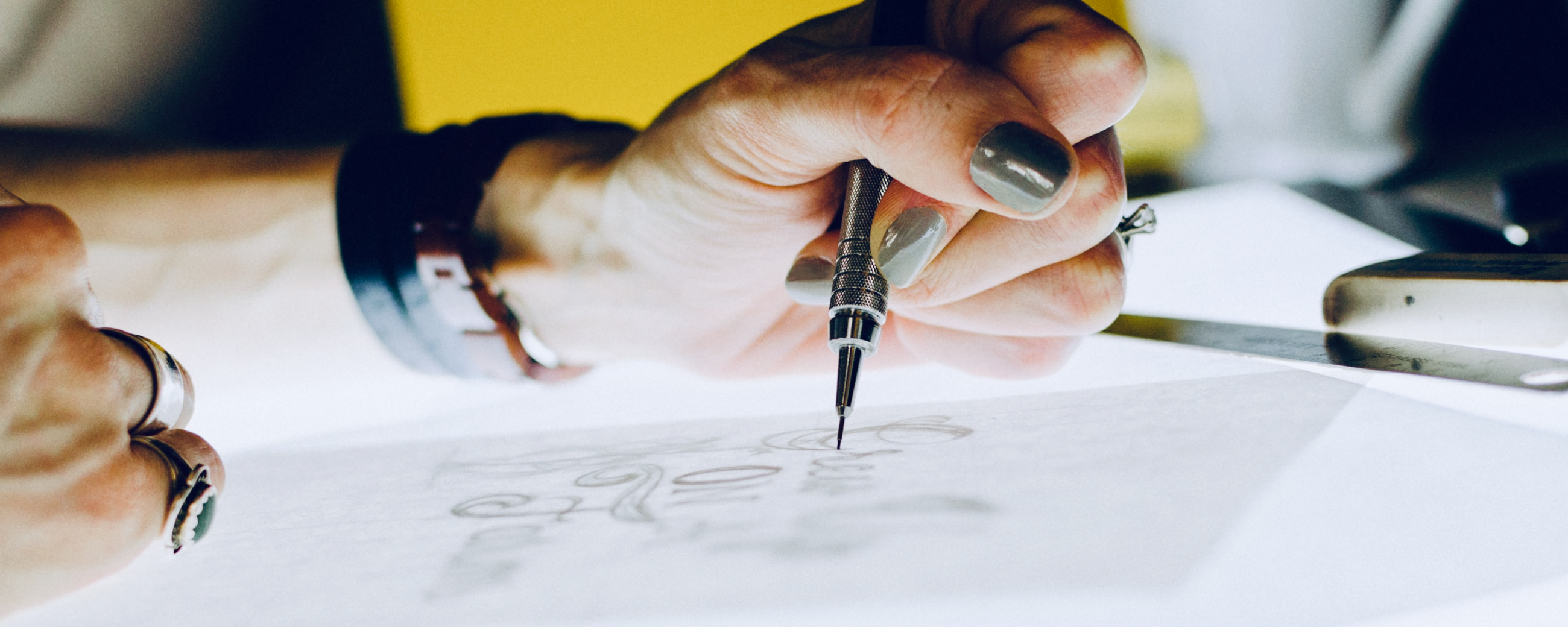 Please describe, what is the "Interaction Design" programme about?
Our Interaction Design programme offers a research-based approach to designing interactive, software and technical systems. It benefits from a culturally diverse foundation and strong research group with extensive experience in the fields of Human-Computer Interaction, Online and Technology Enhanced Learning and Interaction Design. The programme is delivered together with Cyprus University of Technology(CUT). Our aim is to offer skills in design, technology, and theory as related to the domain of Interaction Design and Human-Computer Interaction(HCI).
How did the Programme come about?
The MSc Interaction Design is an answer to the lack of European distance education in Interaction Design. As well as for the demand attention to the design and delivery of user-friendly interactive systems. 
In 2015, TLU and CUT took the existing Master's in Human-Computer Interaction and developed it into a fully online curriculum. Since 2016, the MSc in Interaction Design is offered by two Universities bringing together an impressive experience and knowledge in Interaction Design, Human-Computer Interaction Design and Online education. 
Why is Tallinn University's School of Digital Technologies the right place to this Programme?
As I mentioned the Programme is a 100% online study programme so you don´t have to be in Estonia physically. Nevertheless, we have resources to offer extensive experience in the fields of human-computer interaction and technology-enhanced learning which offer a unique advantage to foster flexible learning arrangements alongside full-time work to ensure that the number of qualified ICT professionals.
 
We are very proud that our programme was classified as "high" by The Quality Assessment Council of the Estonian Higher Education Quality Agency. Our School's strategic partnership with CUT offers the advantage to benefit from two internationally leading research group in HCI, including resources of the multiple institutions. The curriculum is ranked the first online Master's in Interaction Design and 6th of 10 best Online Master's in Interactive Design and Media Degree Programs in the world.
What are some of the ways that Interaction Design is distinctive in Estonia/internationally?
In my opinion, the curriculum impact goes beyond the direct purpose of the curriculum itself. For instance:
it fosters flexible learning arrangements alongside full-time work; 
it ensures that the number of qualified ICT professionals matches the development needs of the Estonian economy, as stated by OSKA's expert panel on ICT;
it fosters students digital competencies as a requirement to successfully participate in the study process;
the Programme promotes internationalization at home. 
I truly believe that students could benefit from a culturally diverse foundation, wider potential audience and influential research groups from Estonia and Cyprus.
What kind of courses will be offered to students?
The curriculum is designed to run entirely online with an emphasis on practice-based teaching through research, design and implementation of different individual and collaborative projects. The master follows a problem-based learning approach, focusing on semester-long assignments per module that are broken into smaller 2-week long cycles. At the beginning of each 2-week cycle the assignment is released, students work on it and submit their work at the end of the 2-week cycle having various forms (synchronous and asynchronous) of mentoring sessions in between. Design Theory and Methodology, Universal Design, Prototyping, Development of Interactive Systems and User Experience Evaluation are just a few examples of courses that are part of the Interaction Design programme.
What kind of students, with what kind of backgrounds, might be interested in this Programme?
We gladly welcome students with a wide variety of backgrounds in a related field – Computer Science, Informatics, Design, Media Studies, Internet Studies, Social Sciences, Psychology and Education.
What are the practical skills that students acquire during their studies? What jobs will students go on after they graduate? Academic prospectives?
Our graduates can pursue careers as Content Strategists, Creative Directors, Creative Technologists, Design Strategists, Developers (front-end or back-end), Information Architects, Interaction Designers, Mobile Designers, Service Designers, Usability Specialists, User Interface Designers and many more. 
Interaction Design programme graduates have also excelled as entrepreneurs and have been prepared for self-employability through successful pitching and presentation of their ideas and work to professional and public bodies as well as pursued suitable funding opportunities.
What in your view is most exciting about this Programme?
We have to offer a unique multinational opportunity where the student gets to interact and collaborate with fellow students at various career stages. Between 2016–2018 we were able to attract 80 students worldwide. Current and past students have joined from more than 40 different countries including Austria, Brazil, Canada, China, Cote d'Ivoire, Cyprus, Dubai, Estonia, Ghana, Greece, Iran, Ireland, Latvia, Mexico, Netherlands, Poland, Russia, Singapore, Saudi Arabia, Suriname, Sweden and UK. Read the testimonials here.