TLU calender 2021: What's up Research Professor in Digital Transformation Merja Bauters?
TLU 2021 calender's focus researcher in July is from the School of Digital Technologies Research Professor in Digital Transformation Merja Bauters. We will ask her what are her projects right now and how does she spend her free time.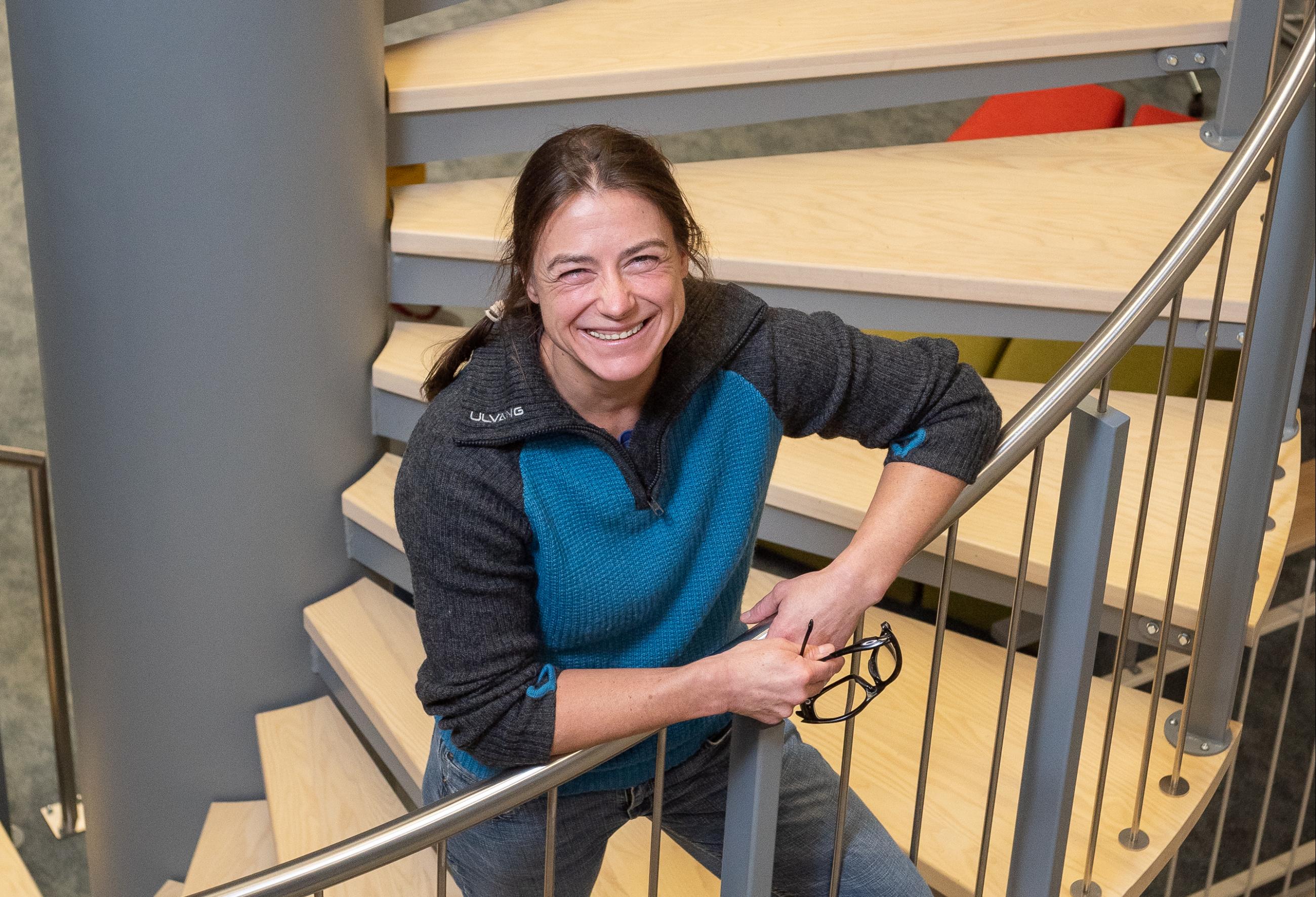 What kind of research and projects are ongoing at the moment? 
Our research team – Digital transformation and LifeLong learning (DT–LLL) focuses on two industry sectors: the creative industries and the manufacturing industries. Within both, the emphasis on workplace learning – features, context, tools, and meta-skills. 
Our workplace learning studies have already produced a conceptual prototype. It is a voice-controlled audio application which we have named: KatHa Bamisoro. We have already applied for funding from Change in creative industries context and will apply for funding from Horizon. Here we have many collaborators, e.g. Biotoopia, CitizensOZ, Tartu loomemajanduskeskus and state starts.ee.
Our research has pinpointed some essential of the meta-skills which are under investigation. These are critical thinking skills, engagement, a creative collaboration that enhances empowerment. We are also investigating various ways of providing a feedback loop on the success. These include knowledge transfer investigation and critical thinking evaluation. Critical thinking contributes to our hopefully future direction on Explainable AI (XAI), where our collaboration partner is Helsinki University. 
All is a team effort! So all of us are involved, Abiodun Ogunyemi, Anmar Salman, James Sunney, Juri Mets, Mahesha De Silva, Merily Müürsepp, and Mahsa Rezaeipour.
What are the burning questions and topics? 
The burning questions range from the perception of digital transformation among the stakeholders to the process, people, interventions necessary for cross-sectoral collaboration and measures for assessing their impacts on radical democracy deriving from art and phenomenology. It also raises questions on how digital tools and resources support Lifelong learning for an intelligent lifestyle and well-being.
What inspires You in life? 
My team and the lovely collaborators provide endless inspiration for discourse in research future, aims, goals and methods. Since I am pretty introverted, this strong social activity needs to be balanced with sports and nature.
Besides science – do You have any hobbies or activities that do good for Your physical and mental health? 
Biking, jogging, "forest" work (timbering trees etc.), farming, motorcycling, skydiving (hopefully still ), reconstruct summerhouses.
What is Your opinion – where is science heading?
I wish it would improve transdisciplinary research; it is still just a concept, not an actual research activity. The humanistic sciences are still not treated equally with the rest – a long way to go, but I also hope our small team will contribute to that development.