The role of actionability of service design outcomes has gained additional importance during COVID-19
On October 28, 2021 at 15.30 Joanna Rutkowska from the School of Digital Technologies will defend the doctoral thesis "Actionable service design deliverables. Supporting service designers in empowering their business clients".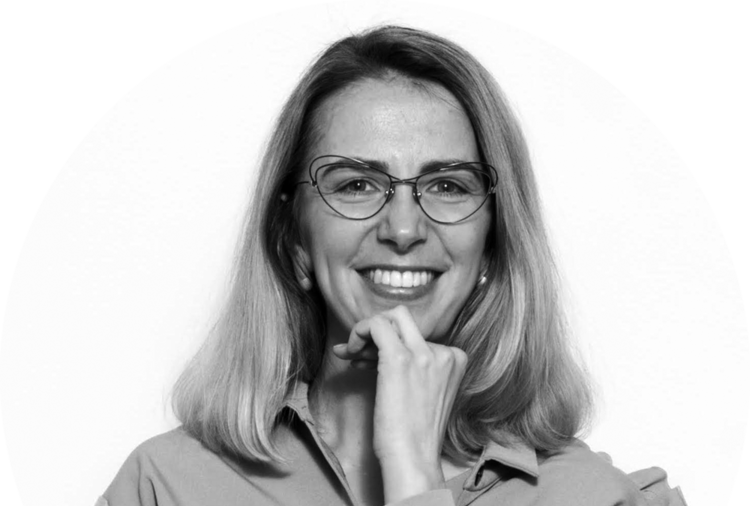 The doctoral research is centered upon designing services that dominate today's economy, such as telecommunications, banking, and e-commerce, among others. Historically, services were designed by people not educated in design. Currently, they are the focus of designers who practice service design as a human-centered and design-led discipline of developing complex systems. Service design is a highly visual and tangible practice. By using various visualization techniques, e.g., personas, service designers externalize their thinking, communicate design insights and capture the experiential aspects of services. Furthermore, visualizations are usually the outcomes that designers deliver to their business clients as a result of the service design process. 
"Business clients typically work with factual data, so they find it challenging to work with design outcomes without support from designers. As service designers lacked guidance on providing design outcomes that could operate independently in a business context, my doctoral research focused on investigating the attributes of visualizations relevant to business clients," adds Joanna Rutkowska.
The result of the doctoral thesis contributes to the field of service design by developing knowledge regarding actionability, the quality or the state of being usable and capable of being acted upon in a business setting. The research developed a set of actionable attributes and qualities presented in the form of a toolkit that invites service designers to transform their outcomes into forms that are, for instance, memorable or experienceable, if that would be essential for service implementation. 
The novelty of this doctoral research is rooted in the discussion regarding transformative aspects of design outcomes. Actionability improves service design by bringing more abstract and creative thinking to developing service deliverables, thus changing the perspective on the role of deliverables in service design. It unlocks different ways of working with deliverables that can result in organizational change.
Today, designers are in the profession of solving complex problems that require working in interdisciplinary teams. The COVID-19 pandemic simultaneously emphasized the role of remote collaboration and limited face-to-face collaboration. As a result, the role of actionability of service design outcomes gained additional importance. The strength of some design outcomes was embedded in their materiality. In a remote setting, designers are forced to search for intangible ways of conveying their ideas. The results of this doctoral research can inform designers how to contextualize the outcomes of their work under these changed circumstances.
Public defence will take place in Tallinn University hall M648. The defence can be followed also in Zoom. 
Supervisors are Professor David Lamas from Tallinn University and Assistant Professor Froukje Sleeswijk Visser from the Delft University of Technology. Opponents are Professor Stefan Holmlid from Linköping University and Associate Professor Nithikul Nimkulrat from Ontario College of Art & Design University.
The doctoral thesis is available in Tallinn University Digital Library ETERA.