SOGOLAS Research Seminar: Peeter Selg
03/11/2020 - 17:00 - 18:30
SOGOLAS Research Seminar: Peeter Selg
By registering to this event the contract of participation is concluded and for the performance of this
the required data is being processed by Tallinn University.
In case of interest, read our personal data processing conditions: https://www.tlu.ee/en/personal-data-processing
Topic of the research seminar: Introducing relational political analysis: political semiotics as a theory and method.
In the current research seminar an overview of the book Introducing relational political analysis: political semiotics as a theory and method is given by one of its authors. The book by Peeter Selg and Andreas Ventsel (University of Tartu, department of semiotics) is forthcoming in Palgrave Macmillan in 2020. This book is about introducing the potential of relational thinking to political analysis. Instead of merely providing an overview of possible trajectories for articulating a relational political analysis, the authors put forth a concrete relational theory of the political, which has concrete implications for methodology and conducting research, which culminate in a concrete method they call political form analysis. In addition, they sketch out several applications of this theory, methodology and method. They call their approach "political semiotics" and argue that it is a fruitful way of conducting research on power, governance and democracy – the core dimensions of the political – in a manner that is envisioned in numerous discussions of the "relational turn" in the social sciences. It is the first attempt to outline an approach to the political that would be relational throughout, from its metatheoretical and theoretical premises through to its methodological implications and methods and empirical applications.
Program
17:00-17:15 Registration and welcome coffee
17:15-18:30 Presentation and joint discussion
Peeter Selg is professor of political theory at Tallinn University, School of Governance, Law and Society. He has published on variety of issues related to power and governance, social research methodology, and philosophy and sociology of science. His work has appeared and is forthcoming in various international outlets including Sociological Theory, PS: Political Science & Politics, Journal of Political Power, International Relations, The Bloomsbury Companion to Semiotics (published by Bloomsbury) and the Handbook of Classical Sociological Theory (published by Springer). He is currently an editor of the book series "The Palgrave Studies in Relational Sociology". He is currently holding a personal research grant  "PUT1485 A Relational Approach to Governing Wicked Problems" funded by the Estonian Research Council.
Additional information: Koidu Saia, Koidu.Saia@tlu.ee, 6199 944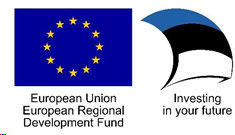 Activity is financed by the European Regional Development Fund through the institutional package measure for R&D institutions and higher education institutions (ASTRA project TLU TEE of Tallinn University) and is organised by Doctoral School of Behavioural, Social and Health Sciences and Doctoral School in Economics and Innovation