Motivation During Online Studies
Although it sounds rather difficult to stay motivated during online studies, it's absolutely possible to stay on top of your assignments despite the current challenges. Oksana Kutna, our II year master's student of the Educational Innovation and Leadership programme, has some great tips to share.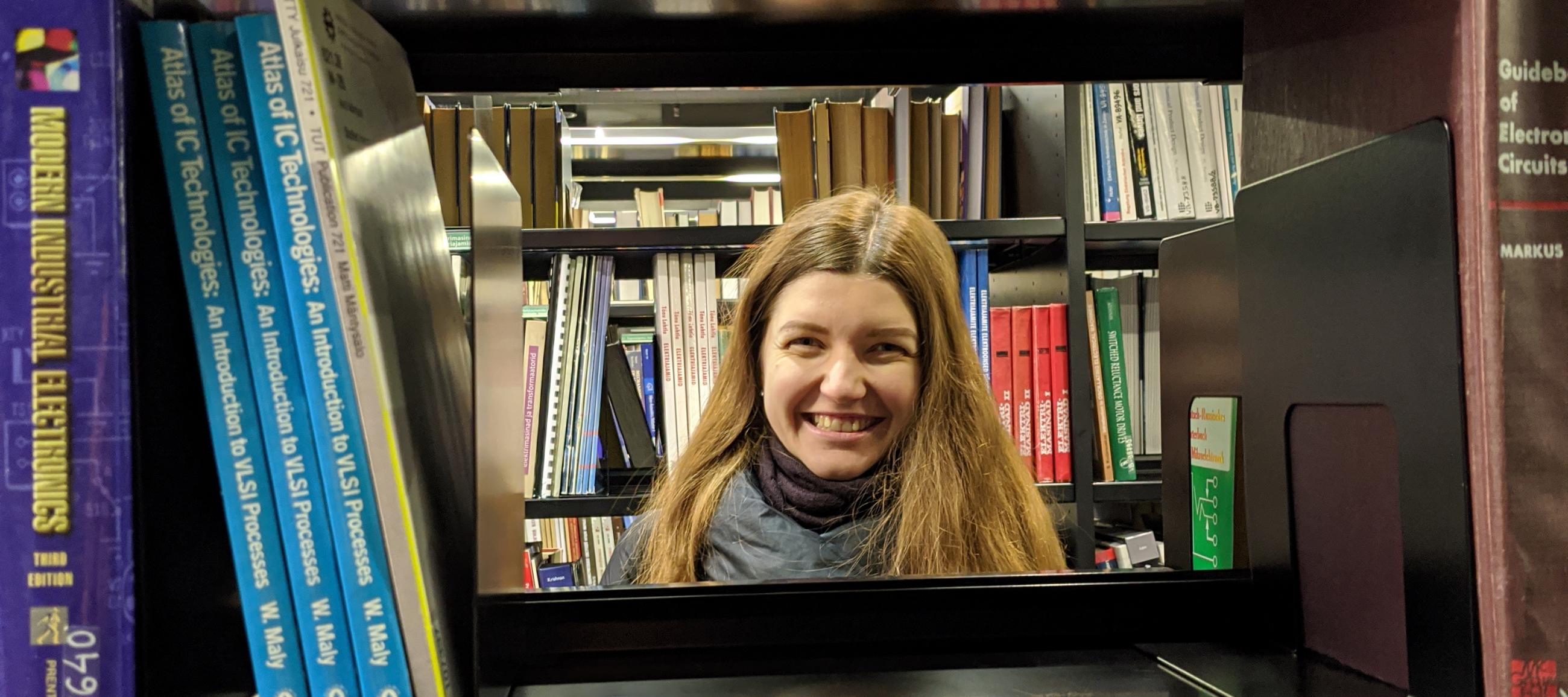 Finding motivation during studies can be challenging, especially during online studies. And what about those situations where you're stuck in another country because of the lockdown, completely detached from your university and from your groupmates? Well that's where the "fun" begins.
If you asked me a year ago how I pictured my student life to look like, I would have definitely told you a lot about meeting new people, participating in interesting courses, lots of extra curricular activities, trips all over Estonia and its' neighbouring countries, joining international organisations and so on. To be fair, that's exactly what I experienced during my first year at my master's programme. But then the lockdown happened. 
At first, my life didn't change that drastically. Of course besides the fact that I moved back to Ukraine and haven't managed to return to Tallinn yet. But there were many new things happening all around, online classes among them. And as always, new things keep us engaged and stimulated, so the new format of classes was not that challenging, at least not for me. In fact, it was the other way around, I thought it's a great way to study with lots of perks; you save time on your commute, you can record the class and get back to it whenever you want and you can join the class from any part of the world. So it's great indeed, but only if those conditions apply to everyone. When the lockdown was loosened up, studying became more difficult because I felt as if I'm missing out.
Once I got used to online classes, they became less interesting and engaging. I couldn't visit university or study in the library during the times I really had to focus. I couldn't have lunch in the university cafe, I had to cook every day (that's a real challenge for me!). And I couldn't meet my groupmates, so I missed all the family gatherings they had. I started feeling so out of place, as if I'm not a part of the university anymore. That was the point for me when I decided to change this to find a way to motivate myself. I can't say that I've succeeded, but I'm definitely closer to the goal than I was at the beginning of it all! And I would like to share some of my tips with you. Hopefully, you'll find them helpful.
Plan your day
That's how I start every day. I'd say I'm a planning geek, especially during online studies. Google calendar is my best friend. Every morning I try to estimate how many tasks I have and how much time I need for them so that I can plan my schedule respectively.
Team up
I can't meet my group mates and study with them, so I try to just get together with some of my friends and work in the cafe or at each other's place from time to time. It creates the sense that I'm not studying alone, even though we're working on different tasks.
Have breaks
I try to plan my breaks. Sometimes I'm so overwhelmed with all the tasks that I have to work on that by the evenings I feel as if I just wasted my whole day at home. So I take breaks and often go for short walks, have lunch and even watch some TV series or play puzzles. That helps me a lot. 
Let yourself whine (for a while!)
Yes, yes, yes. That's what sometimes helps me. Texting my group mates and whining (Goyo, if you're reading this - thanks for listening!). But only sometimes, only when I really have no motivation and don't feel like I will ever have it again. It helps to know you're not alone when you're trying to meet all the deadlines.
Don't try to juggle
Don't be too hard on yourself. And don't plan too much. You can't do everything at once and that's completely fine. Those are the main things I have learned during my master's programme. At the beginning of it, I wanted to do everything, to do all the courses, learn all the existing information and conquer the world. Now I just try to decide what's really essential and focus on those tasks rather than bouncing between lots of things. Remember, you need to have some rest! 
Those are some of the main things I find helpful right now. If you have any other tips - feel free to share them with me. And if you need to cry on someone's shoulder, don't hesitate to text me. At the end of the day, we're all in the same boat :)
If you want to know more about Tallinn University and our programmes you are more than welcome to participate in our Open Doors Week.