The Power of School Visits – Insights into Inspiring Estonian Schools
The School of Educational Sciences hosted a student from the Erasmus+ Joint Master Degree program "Education Policies for Global Development" (GLOBED) as an intern in February and March. During her internship in Estonia, Daša from Slovakia worked closely with the study program "Educational Innovation and Leadership". Read about her thoughts on Estonian education based on Estonian schools as follows.

School visits are one of the great ways how to learn about education systems. Now, people from all around the world tend to practice so-called PISA tourists – they travel to Estonia and visit the schools to discover the "secret of Estonian education" because of the Estonian ranking in PISA.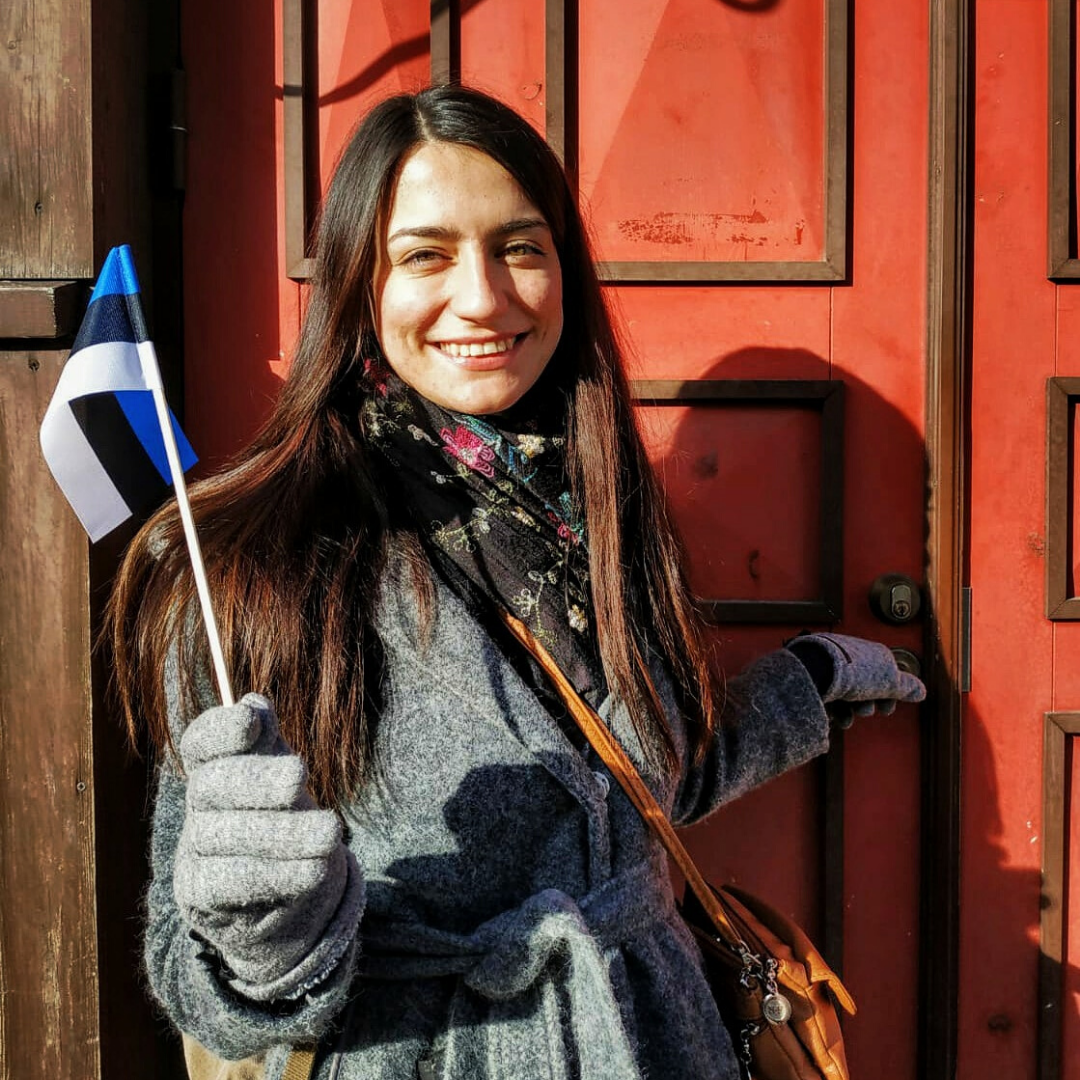 However, I believe that the uniqueness of inspiring schools goes far beyond any test or ranking. I am a student of an international Erasmus Mundus program GLOBED – Education Policies for Global Development and currently, I am conducting my internship in the School of Educational Sciences at Tallinn University. I had the opportunity to see four different Estonian schools and I would like to share with you my experience. 
The first school that I had a chance to visit is Viimsi Gümnaasium. It is a new innovative high school unique in many ways. One specialty of Viimsi Gümnaasium is providing mentoring for their students to support them so that they can find their hidden potential and increase self-confidence and intrinsic motivation. When I entered school, I remember that I felt it was very friendly. All the offices of teachers made of glass, no doors to the bathrooms and always open ceremony hall made it feel very accessible. When they later told us that openness is one of the school values, it was no surprise for me.
Two other schools visited were both German language-oriented and both connect primary, lower secondary and upper secondary levels of schools.
Kadrioru Saksa Gümnaasium provides interdisciplinary project-based learning for their students at lower secondary level, whereas their high school students can choose among four diverse paths (economy, science, social studies or digital technologies) during their studies. I was impressed by the beautiful history classroom full of diverse history posters, maps, artifacts and three different sitting settings.
The school Tallinna Saksa Gümnaasium is now renovated and I truly liked the environment – apparently, students' wishes were taken into consideration when changing the building. The hallways are full of diverse equipment for children, you can find there climbing walls, wall ladders and a lot of space to study, play or just to sit.
The director and teachers told me about an interesting initiative – the "collaboration day" when teachers present to each other their voluntary projects which contribute to regular teaching so that all the teachers can learn from each other. 
Even though the school Avatud Kool (literally Open school) we could not visit in person due to the recent coronavirus restrictions, we learned about it through videos and Skype call with the principal. Besides many unique things about this primary school, I see as very interesting their methods of teaching. All the teachers, either Estonian, Russian or English speaking, teach only in their mother tongue. No translation is provided and children, even if they do not speak all the languages since the beginning, need to adapt. There is also an emphasis on self-regulating and social-emotional skills of children from an early age.
For a student of the School of Educational Sciences or an intern as me, there are many various possibilities to discover the Estonian education system and visit schools. School visits bring amazing potential to learn. However, I believe that it is very important to avoid superficial comparing of Estonian schools to schools in different countries and furthermore, diverse contexts. At first, it is crucial to understand how the education systems work, for instance, through learning about school types and education standards or talking to teachers and principals.
"PISA tourism" can be somewhat dangerous if we assume that there are countries where the education system is flawless, all the teachers are happy, and schools are perfect. I believe that we should open our minds towards the principles on which education is built rather than copying the education system of one country because of certain rankings. 
I could write a separate article about the characteristics of each school and all the inspiration that I have received during the visits. In all the visited schools I have noticed diverse extraordinary aspects. It seems that Estonian schools are quite different from each other.
The diversity, I believe, stems from the principle of autonomy that the schools in Estonia have – the last article I wrote was about autonomy in Estonia and I have to mention again this phenomenon. Maybe there is no recipe for the perfect school or ideal education system.
But who knows, possibly if principals and teachers are autonomous enough to freely contribute to schools, it can bring positive results in the form of diverse schools that could respond to different types of learners. And that all can lead to better results for the students. But this is only my theory – no secret of the Estonian education revealed.
---
Read about the MA study program Educational Innovation and Leadership