Tallinn University: A Personal Journey
It's May. I am on a backpacking tour in the Northern areas of Pakistan, I stand on a high cliff of a forgotten base camp of Himalayas to catch mobile signals. Beep. One new e-mail. "Congratulations, you have secured the admission at Tallinn University!"

I share my happiness with the magnificently beautiful snow-capped mountains; before cutting short my hiking trip to get ready for a new journey of life. I have recently graduated from my bachelors, which means I have no money to afford the fee and accommodations. The phase of finding the financial resources and sponsorship begins, leading to the sleepless nights and long calls. The demons of uncertainty haunt me at night. I try to find scholarships and it's Tallinn University with its Dora Scholarship, for my help. It was later converted to Ministry of Foriegn Affairs Scholarship.
As soon as I get the scholarship, another problem is waiting for me. There's no Estonian embassy in my country. I pack my bags for a tour to Egypt. Days with scorching sun, long desert nights, Egyptian pyramids and pessimism. I'm here to get my passport stamped with Estonian Visa. They say it'll take days surpassing my deadline to join the class. I write an email to the university, they respond understanding my situation. And it was done, just right on time.
I am Umair Ali, an international student of MA Educational Innovation and Leadership. The journey from Pakistan to Estonia wasn't an easy one. Problems were immense - Visa complications, document issues, financial constraints and approaching deadlines. But the guidance from kind, quick and encouraging Academic staff of Tallinn University was a beacon of light all along. The support, the care, and the commitment every teacher has towards us is something that never fails to amaze me. My fellow Claudette had a similar experience. Here's what she said when asked about her two months experience in Tallinn University:
"I was afraid that I would not enjoy my stay in Tallinn University since it was a new place for me. Getting to Tallinn, my fear was changed to hope. I had numerous challenges in the beginning but with the help of the lecturers, mates and friends I was able to go through successfully. Tallinn is so welcoming, and the people are friendly and ready to help at times that they can."
                                                        Claudette Mandzo, Cameroon
But Why only Estonia?
Whenever I meet some Estonian fellow they ask, "Why Estonia?" I simply reply, "Why not Estonia?". Little did they know that my journey to Tallinn University wasn't just a random coincidence of events. I chose Tallinn University. Tallinn University inspired me in so many great ways. It is not only the front-runner of teachers' education and training but also a place where new ideas are born and nourished. Educational Innovation and Leadership is one of the many examples.
I changed my career from Engineering to education. A stupid decision, as everyone interprets it but for me, this decision is fueled by passion and determination. The way education system of Estonia has transformed is truly inspiring for young educational entrepreneurs like me. As stated by PISA, Estonia is one of the four highest-performing OECD countries. Not only this, it is also ranked one of the best in Equity in Education. These facts speak for themselves. I learned a long time ago that if there's one thing that can transform a country, it is education. I have made it my aim to bring a positive change in the education system of my country, Pakistan, and I know that it's going to take a lot of effort, patience and hard work. I was looking for a place where I can learn the possibility of making my dream a reality and without a second thought, Tallinn University was my PLAN A.
New place, new people, new experiences
It´s September. I am in my dorm room. How will the community thousands of miles away from my home be? Should I have to be formal and restricted in the fast life of European society? How will I reconcile to the societal variation? The phone beeps as I muse on a gloomy evening of my first month here. "Hey Ali, let's cook some Pakistani cuisine tomorrow." and we throw a party the very next day. My room becomes a global mini-kitchen. An Estonian fellow cutting the vegetables with a Taiwanese helping hand. A Cameroonian chef working with the Pakistani host and talking to the Afghan fellow next to her. And suddenly, a Russian friend cracks a joke with the Georgian one. Hail Globalization. All Hail Tallinn!
"For me, who started teaching just after graduation, studying abroad has always been a dream buried in my heart. I am happy that I am on this road. Communicating with students from different countries, learning new knowledge from professors, living in Estonia, everything is great! I can't wait to share what I learned in Europe with all my Taiwanese friends, family members and my students. I think this is the most wonderful experience in my life."
Hsien-Tsung Lin, Taiwan
We are 11 in the group. We study, we work, we travel together. Like a family of biological cousins. A multi-coloured Tallinn family. Our ancestors separated to give us colour and creed, Tallinn University united us to learn from the experiences of our historical sojourns. Liao sums up her two months experience in two sentences as under:
"During these two months, I broadened my horizons, learned how to make good use of technology to integrate with teaching, and learned the state of education around the world."
Hsien-Tsung Liao, Taiwan
Tallinn University – where learning shakes hand with innovation
Tallinn University is welcoming. "Come and explore" it shouts with vigour as we rush from our hostels to the classes. And we, the lucky ones to be a part of Tallinn University shout YAY with hope, honour and happiness. We'll build a brave, new world from the ashes of the older one from the platform of Tallinn University, a place where we have the finest teachers making sure that we take the best of Estonia's remarkable Education System back to our countries – the countries that have been torn by challenges to the extent that even dreaming about change is audacious. My country needs quality schools and excellent teachers, especially for poor families. My Taiwanese friend is fighting against mental stress that students face in Taiwan. My fellow Marium, from Afghanistan, holds a dream to make education possible for her female country fellow. This is how she feels about the Tallinn University:
"Tallinn University provides a unique and attractive learning environment.  Although it has only been 2 months since I have started my studies, I can clearly feel that the University's focus is to provide quality education and equip us with necessary knowledge and skills to not only be independent learners but to change our future and to have a positive impact in our societies."
Marian Meeran, Afghanistan
One week at Tallinn University and I knew it's going to be the 2nd best decision of my life. First one was changing my field from engineering to education. Being in the school of Educational Sciences with a diverse group of international students is not only giving me the opportunity to explore the education systems around the world but also providing me with an amazing chance to learn how educational policy is devised. The infrastructure and learning environment is designed to make sure that every student benefits from it. State of the art classes equipped with the latest technology makes learning fun and interactive. The focus on bringing innovation in the educational setups acts as the core element of all the curriculum and research work. Nina, who has worked in the Ministry of Education in Georgia before coming here, shares her experience with Tallinn University as follows:
"Tallinn University's brand new building was more than my expectation. The modern environment offers excellent conditions for students intellectual and personal development. We don't have any mass-lectures. On the contrary, we have a great opportunity to communicate with professors during each lecture and use their knowledge, contacts, and resources.  Besides the professional side, I appreciate our multicultural group and friendly atmosphere as well."
Nina Gabrielashvili, Georgia
And the journey never ends!
The next two years hold great importance for me. On one hand, I am excited to learn and on the other hand, I am eager to make a contribution in my field in the form of research work. I have no idea what's next to come but I believe that I'll find Tallinn University for guidance and support, always!
To know more about my university and my experiences, you can reach me at umairali@tlu.ee.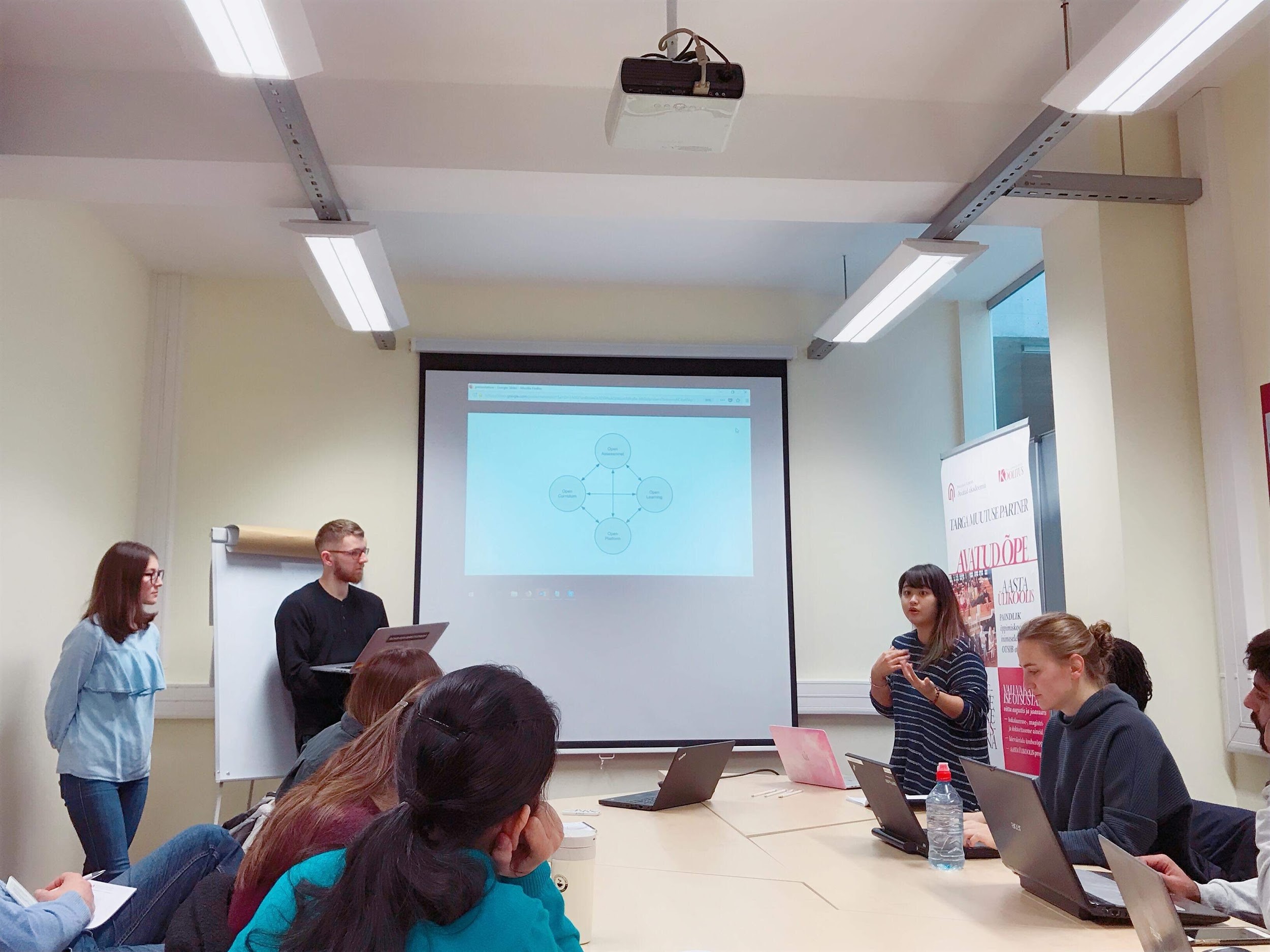 The classes at Tallinn University are conducted in a seminar format giving everyone an opportunity to share their views.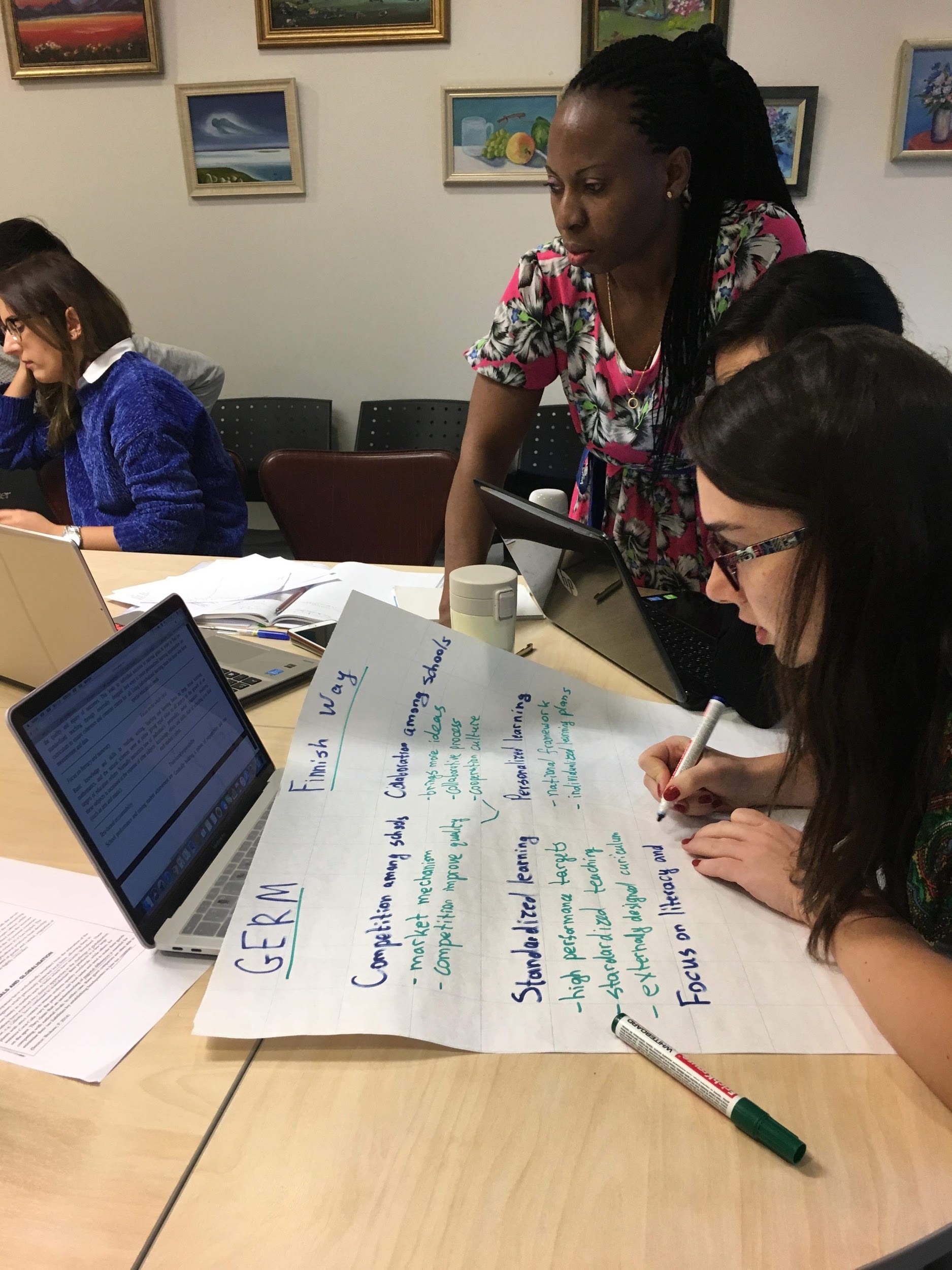 A quick overview of the topic, followed by the detailed group discussion, helps us consolidate new concepts.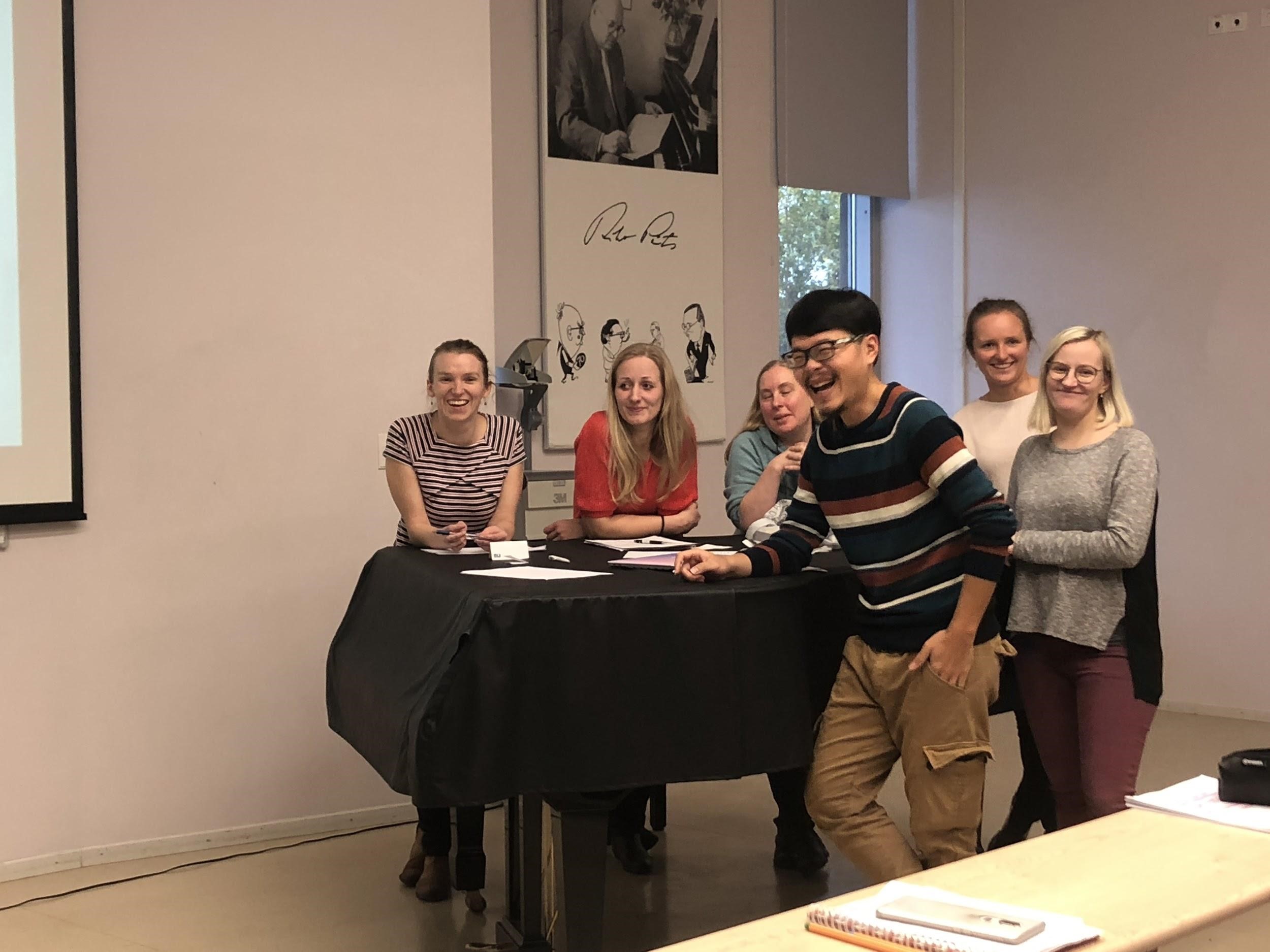 Shouldn't learning be fun? Yes. it should be!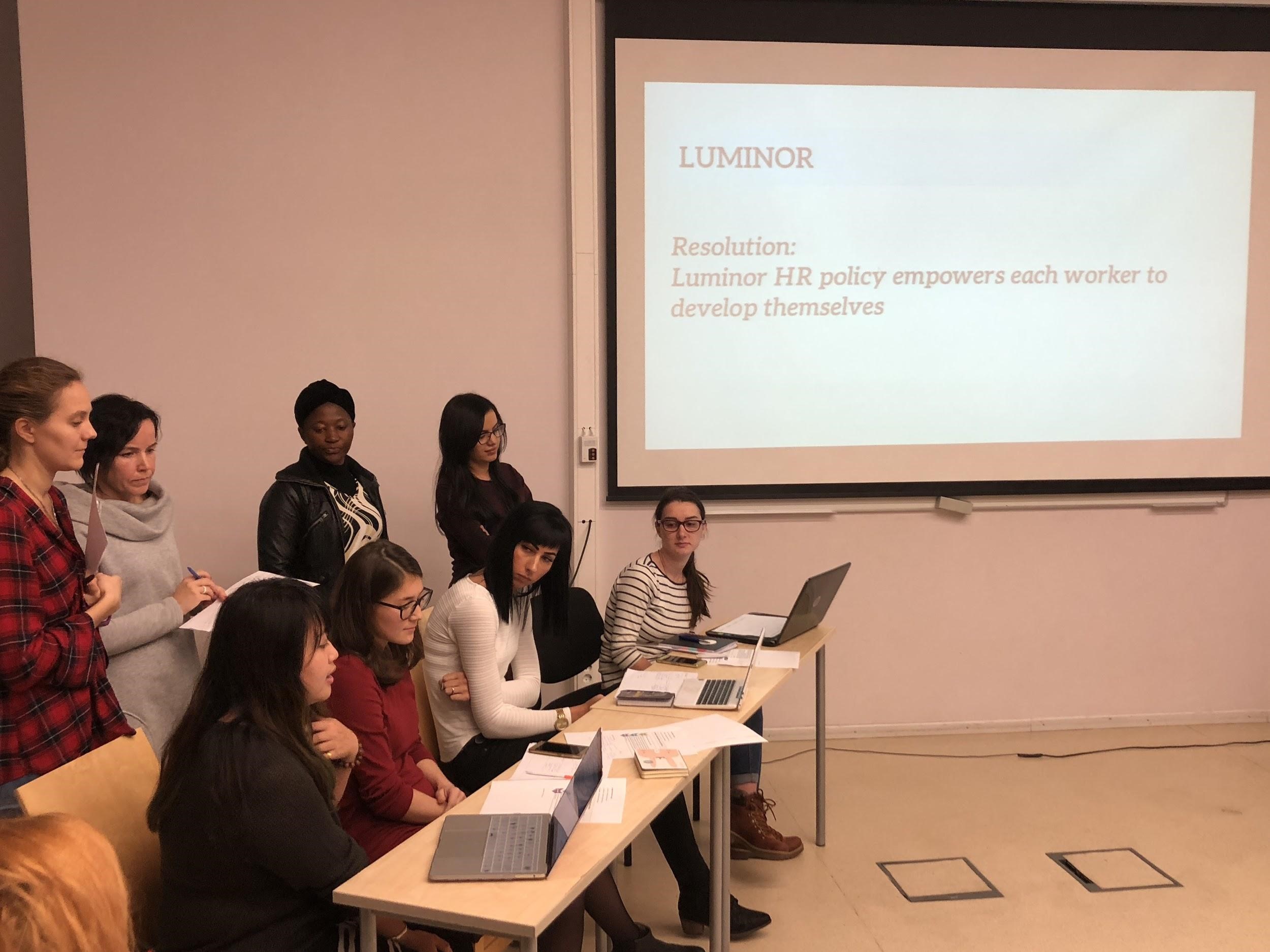 Combined classes with Estonian Students of our course give us a chance to learn from each other.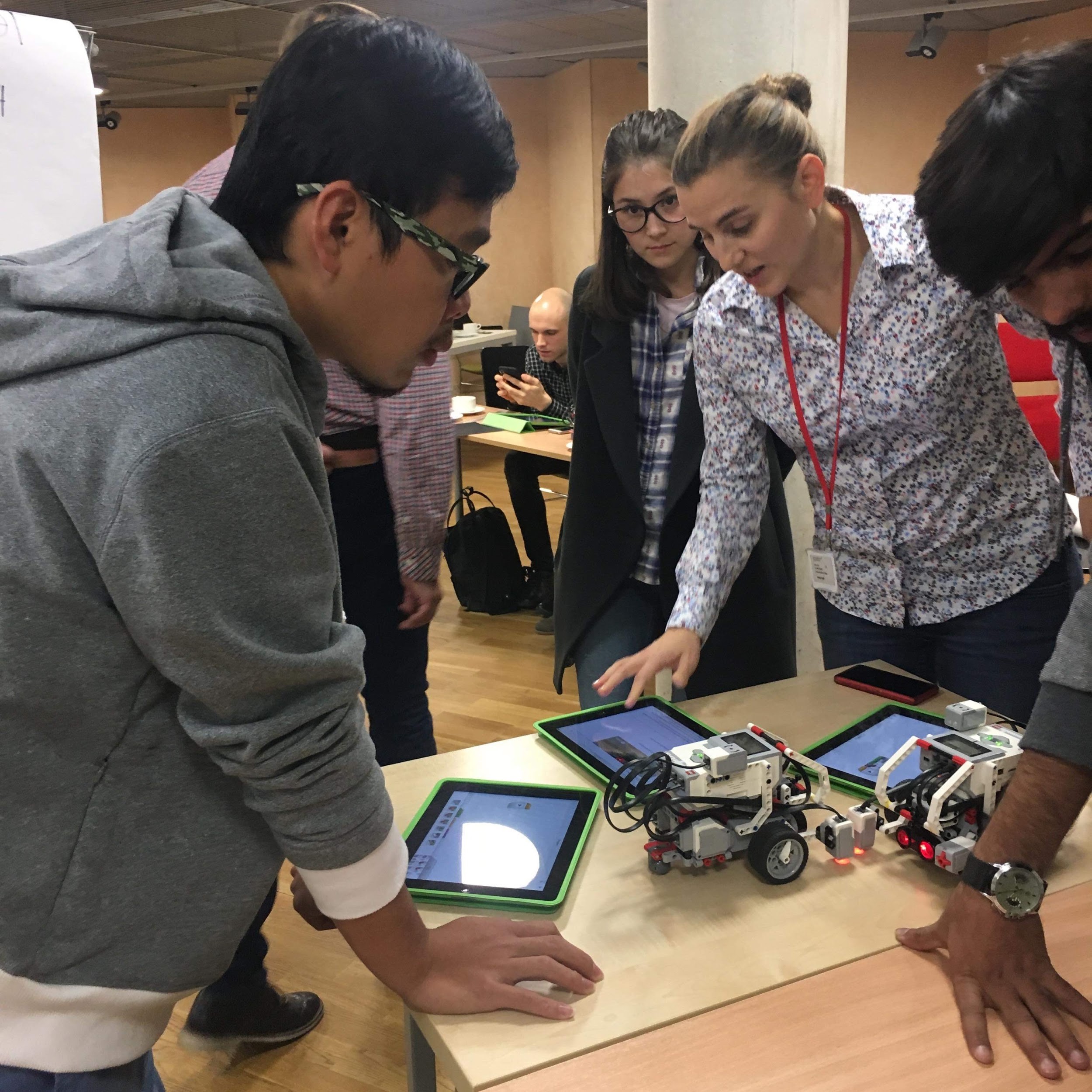 Integrating technology in the class, a hands-on experience.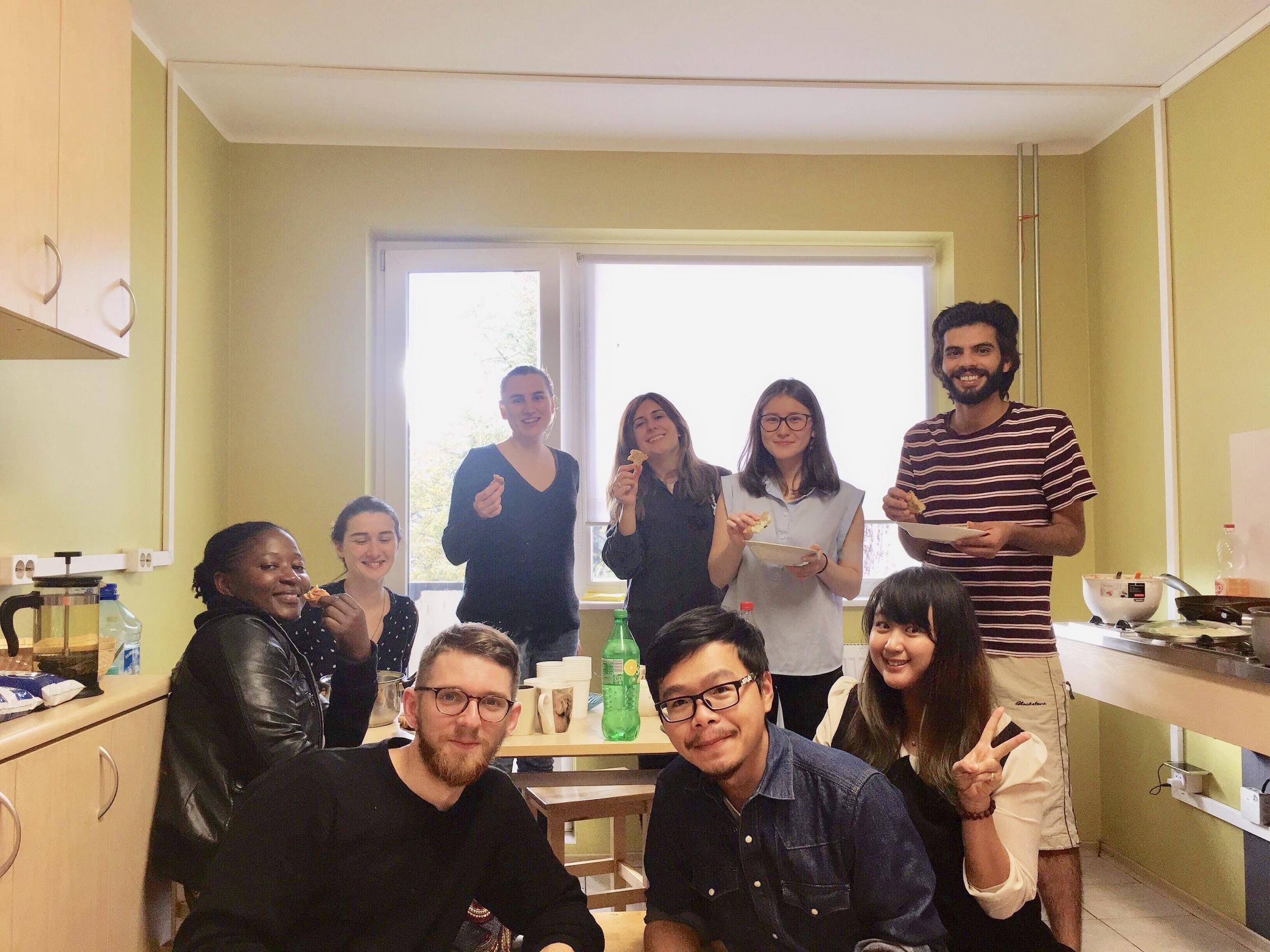 And sometimes we throw random food parties, the best way to reboot the mind and body!