Meet Our Students - Umair Ali
Studying abroad is one of the most memorable experiences a young person can have. This experience however, comes with many ups and downs, especially now, when uncertainty reigns and the university has fully shifted to distance learning, which no doubt is a challenge for our international students as well. The best way to find out why our students chose Estonia and how are they doing right now, is to read our 5 Questions Blog and the first to open the round is Umair Ali, an Educational Innovation and Leadership programme MA student and this year graduate.

1. What do you study and where are you from?
I am from Pakistan and I am studying Educational Innovation and Leadership at Tallinn University.
2. Why did you chose Tallinn University and your programme?
I was looking for a programme that could help me in my transition from Engineering to the field of Education. Estonia with its remarkable ranking in PISA, and Tallinn University with its 100 years old experience of teaching made me come to Tallinn.
3. Would you recommend your study programme and why?
Yes and no. I would recommend this programme if you either have previous study or work experience in education or you have ambitions to do further research in the future. This programme connects the dots and bridges your Bachelor programme (if it's not in the field of education) with a doctorate degree in the same field. I would not recommend this programme if you're merely looking for something to help you in the classroom as a teacher. Although it will make you a better teacher but, I believe, that's not the best use of such a well-crafted curriculum. This programme takes you from lesson planning for one class to policy making for the school(s).
4. What is the coolest thing that has happened during your studies?
Snow?! :D Just kidding. The coolest thing that happened to me during my studies is my Euro bike packing tour in July 2019. I biked around 8 countries of Europe, covering 3000 kilometers in 30 days; making countless memories and gathering valuable life learnings along the way. You can have a glimpse of my journey from here and here.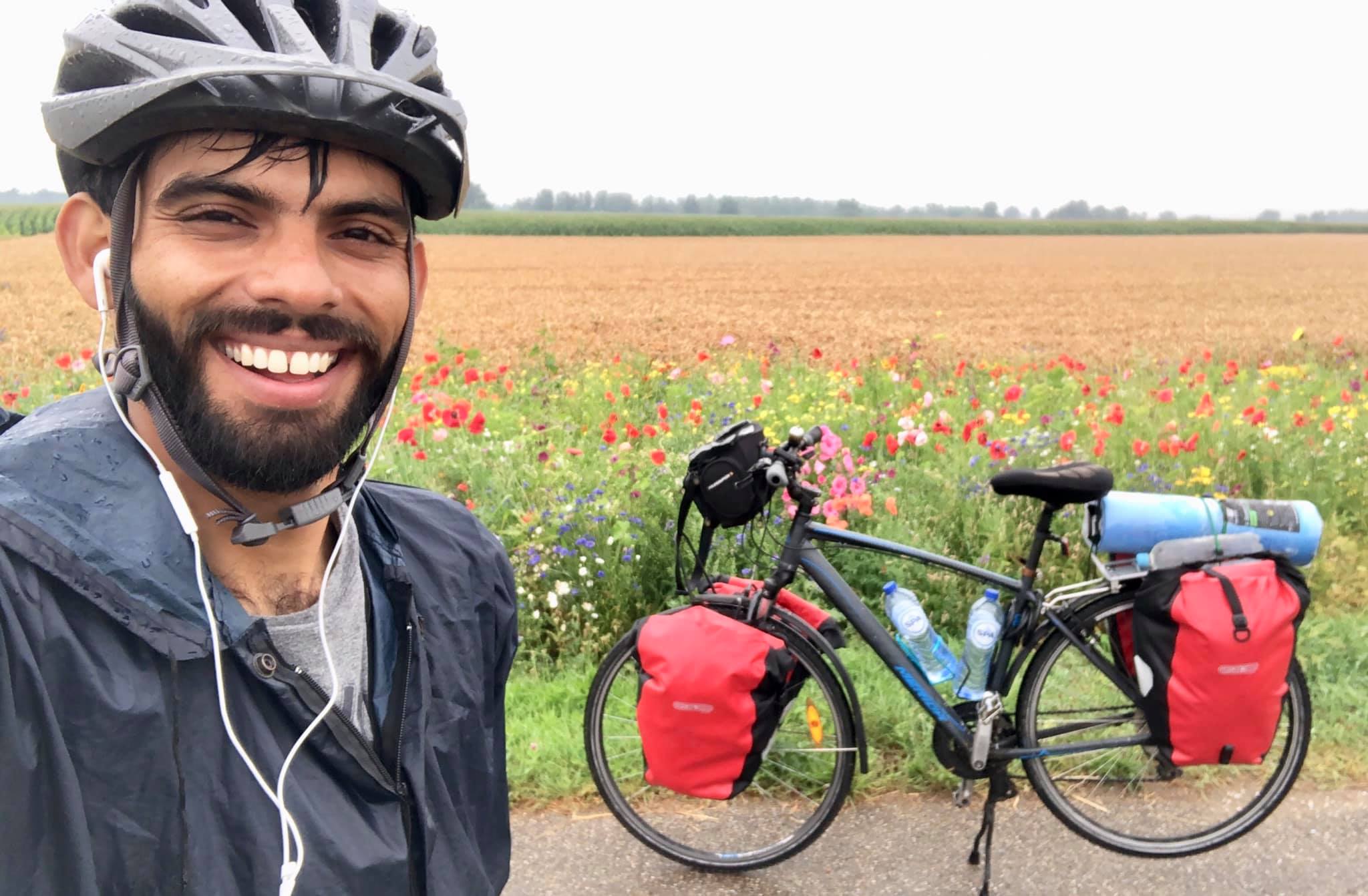 5. What are your suggestions for students around the world to cope with the current situation?
Current situation, undoubtedly, is stressful but I just want to remind you all that it will pass. We have been given a chance to save the world by merely staying at homes and I believe we can do this.
Use this time to do the things that you always wanted to do. Read a book, create an art, listen to some good music and do some in-house body weight exercises. Take time to challenge and grow your mind. There will be thousands of puzzles related to your field, try to solve them. Get your hands on the things that will keep you engaged for hours. Catch up with your old classmates. You can start by making a list and then be a detective and try to find out their contact information.
If you're working along with studies, I have a practical suggestion. Keep your workplace, study area and sleeping place different. Don't do your work lying on the bed. It will mess up your routine for the long term. Go to a different room for each activity.
And most importantly wash your hands regularly!
Cheers
Find out more about Educational Innovation and Leadership at Tallinn University.
#TLUtogether
Do you want to know more about Umair's experience at TLU? Find his contact on our Student Ambassadors' webpage!