TU Students in Urbino - Polina Shevchenko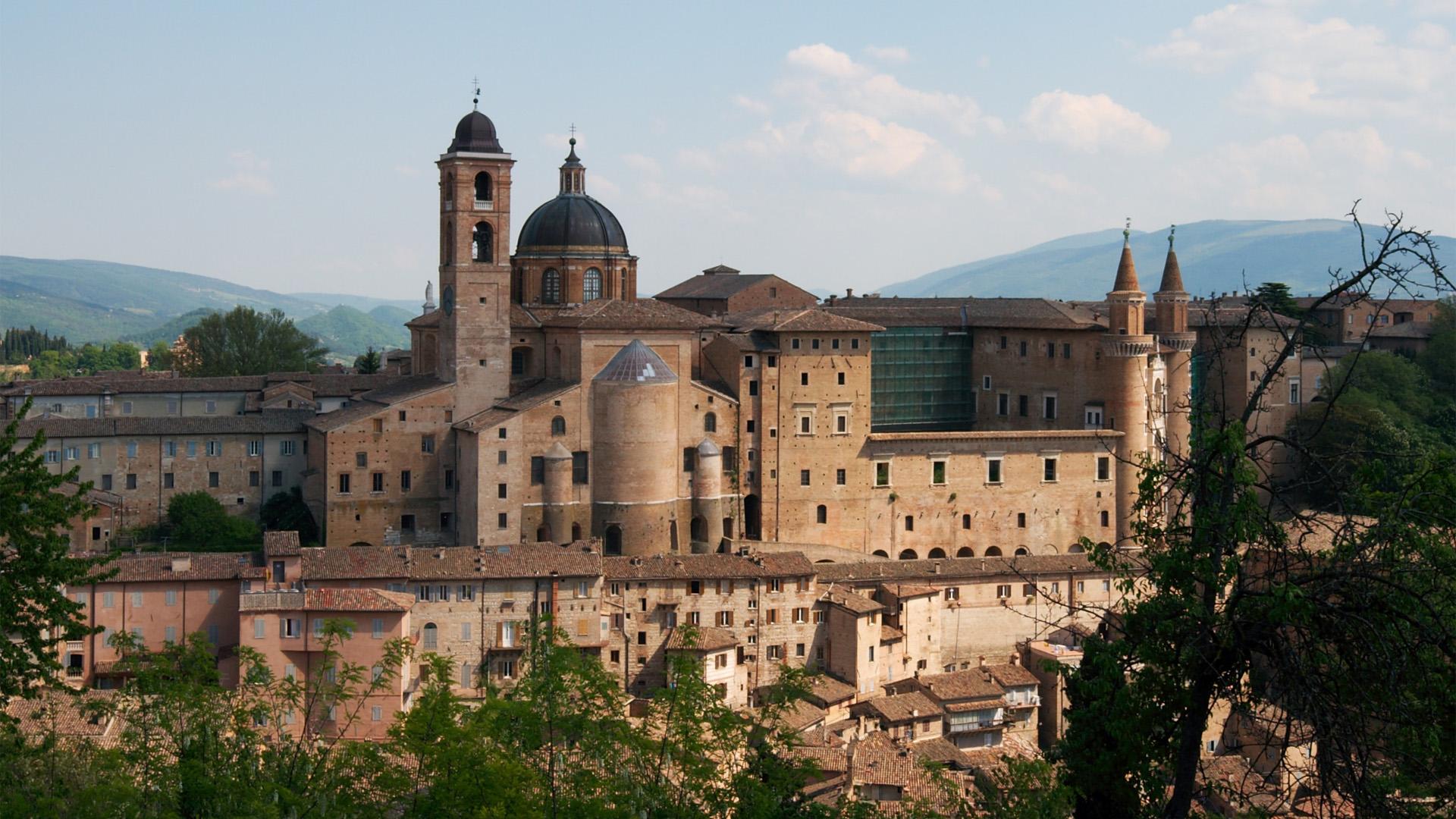 Who are you? I am a 2nd year Master student, and I study Communication Management with a specialization in Intercultural Communication. I spent my first semester at TLU and then I went on Erasmus to Sorbonne Nouvelle in Paris. I'm coming from Ukraine, been to 20+ countries, love reading, studying, and board sports :)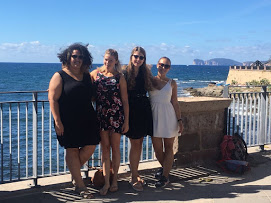 How did you learn about Eurocampus?
I first heard about Eurocampus at my application interview last summer. I became excited right away and tried to gather as much information as possible during my first months. Also, the previous year Tallinn University hosted Eurocampus, so our Professor Anastassia Zabrodskaja invited some of the professors to give us lectures.
What were your main motivations to apply?
I wanted to immerse more into the topic of Intercultural communication. The whole semester is dedicated to various subjects connected to the topic, and after studying for 2 months I can already say that it's an incredible and profound learning experience. Since all our classes are in a way connected, we don't lose our knowledge as it often happens in a more familiar study settings but the notions and discussions from one course help us to get more insights at other ones. What is also great is that the curriculum is already constructed and in a way that is beneficial for students. My experience with Erasmus in Paris wasn't that great, because the choice of classes was rather limited and, therefore, my curriculum was inconsistent.
Obviously, I was also attracted by an idea to spend a semester an Italy. We live in a beautiful Renaissance town Urbino with all its magnificent landscapes, tasty pasta, and delicious gelato. Plus, our classes organized in a way that we have long weekends. Thus, we have already travelled to Sardinia with classmates a few weeks ago, some people been to Florence, Venice, Croatia, etc.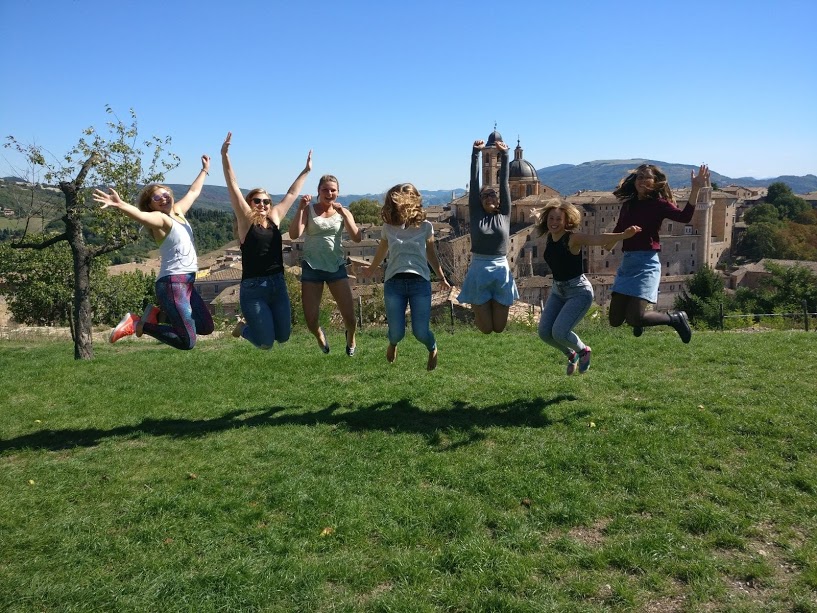 What are your first practical experiences and how do you adjust to them?
My overall experience is rather good. The hardest part is that I don't speak Italian, and people here, even the same age as me, mostly don't speak English. So the first few interactions with the dormitory administration were pretty painful. Everyone is very welcoming, though, and it compensates for the translation struggles. I would like to emphasize on the fact that students from Tallinn University are in a very privileged position to other Eurocampus/Erasmus students. First of all, we don't need to transfer grades back to our university, only pass or fail results which makes studies much less stressful and definitely more enjoyable. Moreover, we get a scholarship! I actually thought that everyone gets the same amount since it's a EU scholarship, but none of the students from other countries on Eurocampus that I spoke to get as much as we do. So thanks to TLÜ I don't worry that much about money here :) Obviously, it is really hard to adjust to the fact that eating gelato every day is a bad idea :D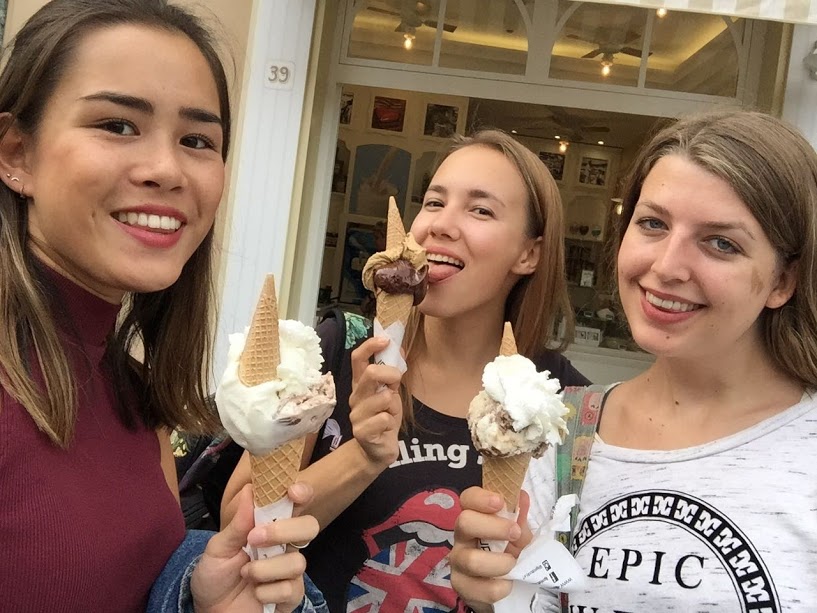 As well as drinking coffee! Good coffee is super cheap here in Italy, so it seems I drink it much more than I actually need.
Are there any obstacles to overcome while accommodating to study-related aspects and integrating into a new sociocultural environment?
I didn't encounter any particular problems with studies. Clearly, we are from various countries so we have different study-related habits and expectations which sometimes might make me feel uncomfortable. But overall those multicultural settings are great. I especially enjoy meeting professors from different countries and universities and analyze the differences in their teaching techniques etc. What potential Eurocampus students should be aware of is that the workload here is pretty intensive. I always felt overly relaxed in Tallinn, but here we have 18-24 hours per week of class-based studies, plus lots of reading and assignments. In my experience, each assignment takes at least 10 hours to write, so you need to be ready for it. But it shouldn't frighten those who are interested in the Intercultural Communications. We choose our topics ourselves, so there is a possibility to write about what really matters to us :) And the biggest advantage of Eurocampus is the fellow students. My average classmate speaks 4 languages, lived in 2 or more countries, has a substantial knowledge in some topics and helps me aim for more every day of the program!
Questions by Prof. Anastassia Zabrodskaja
Read the introduction here.
Read another student's story here.